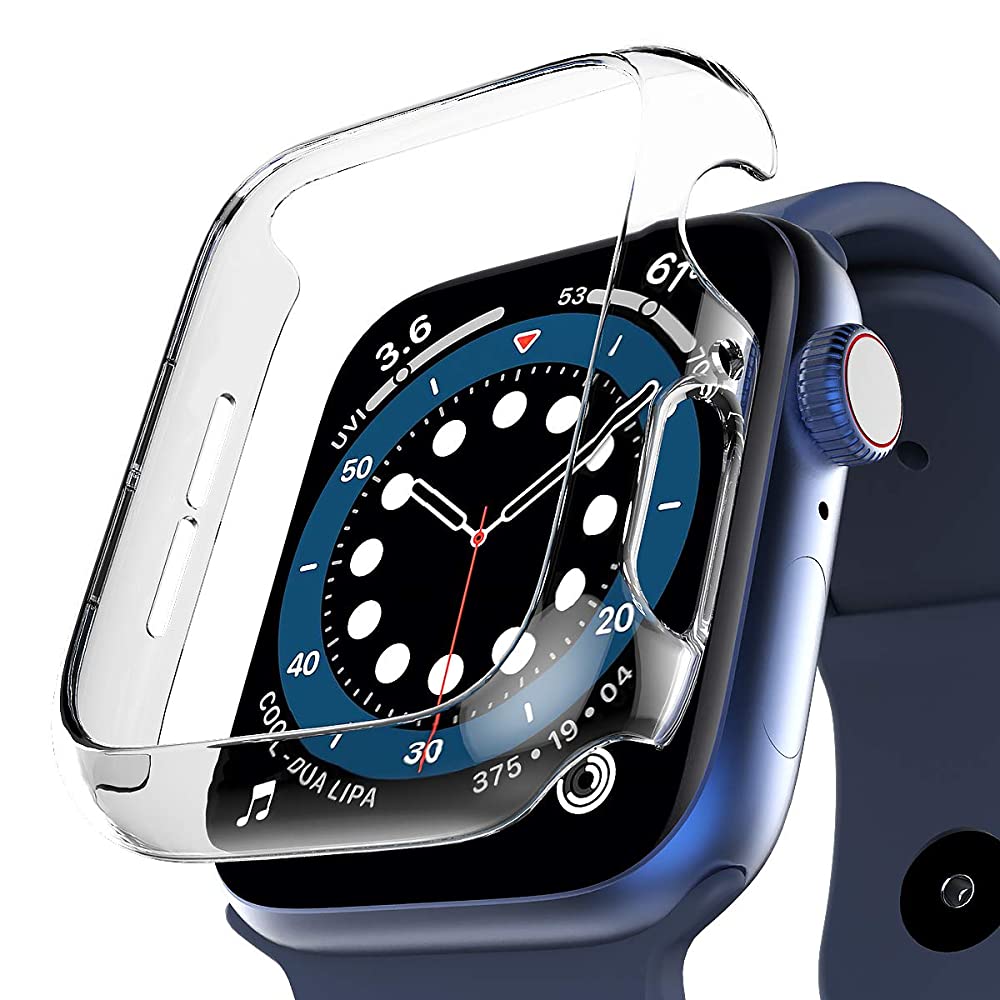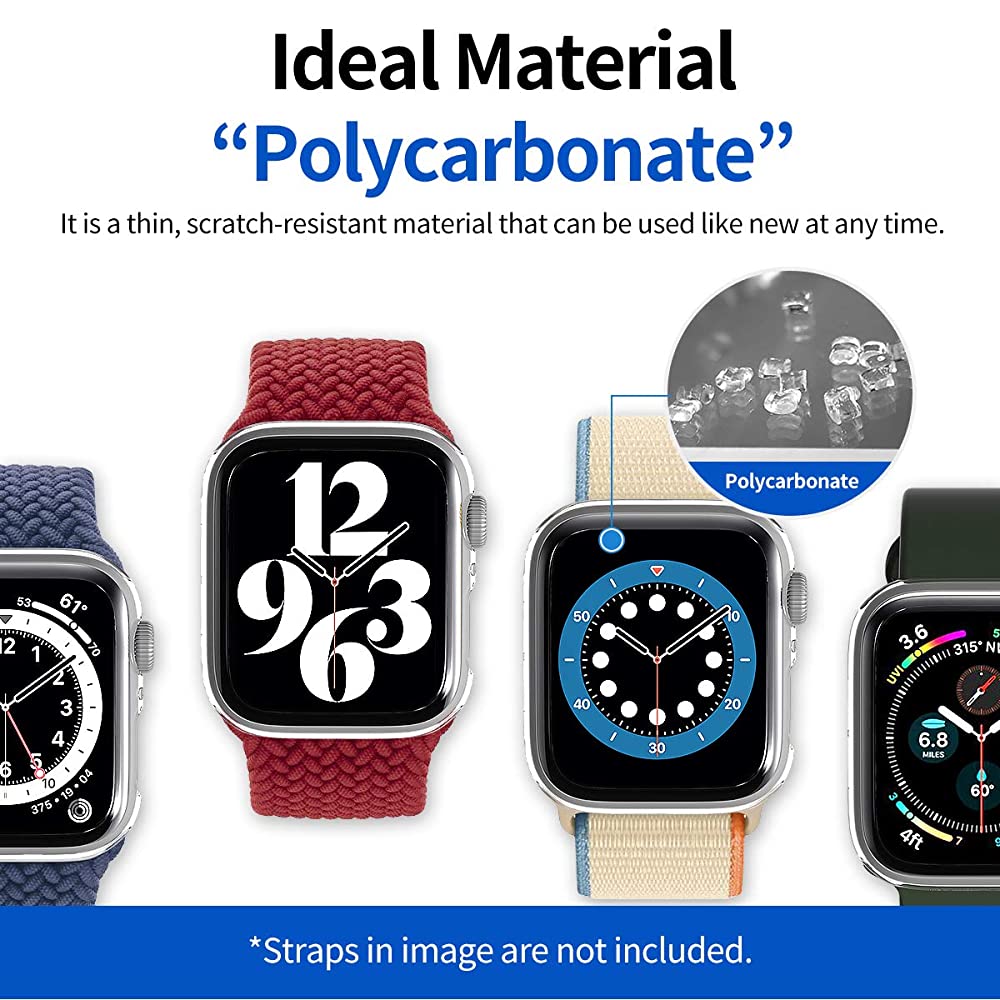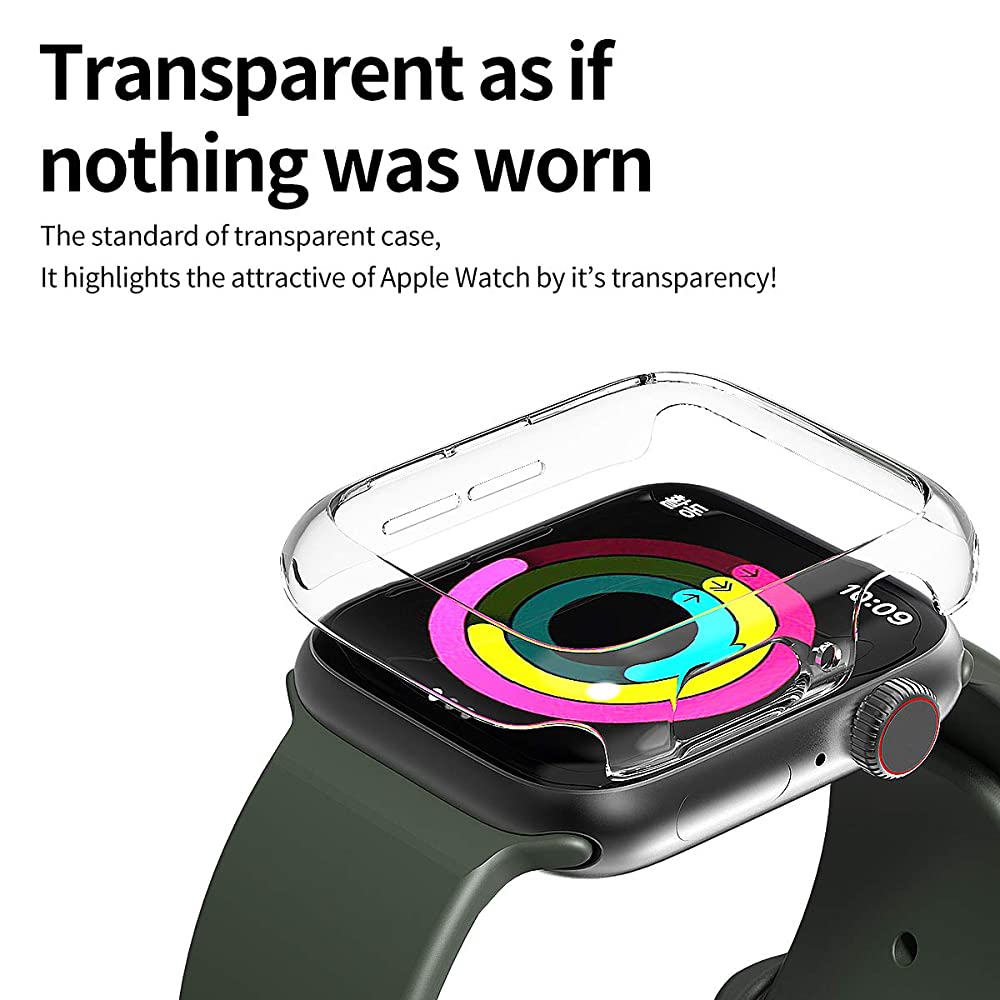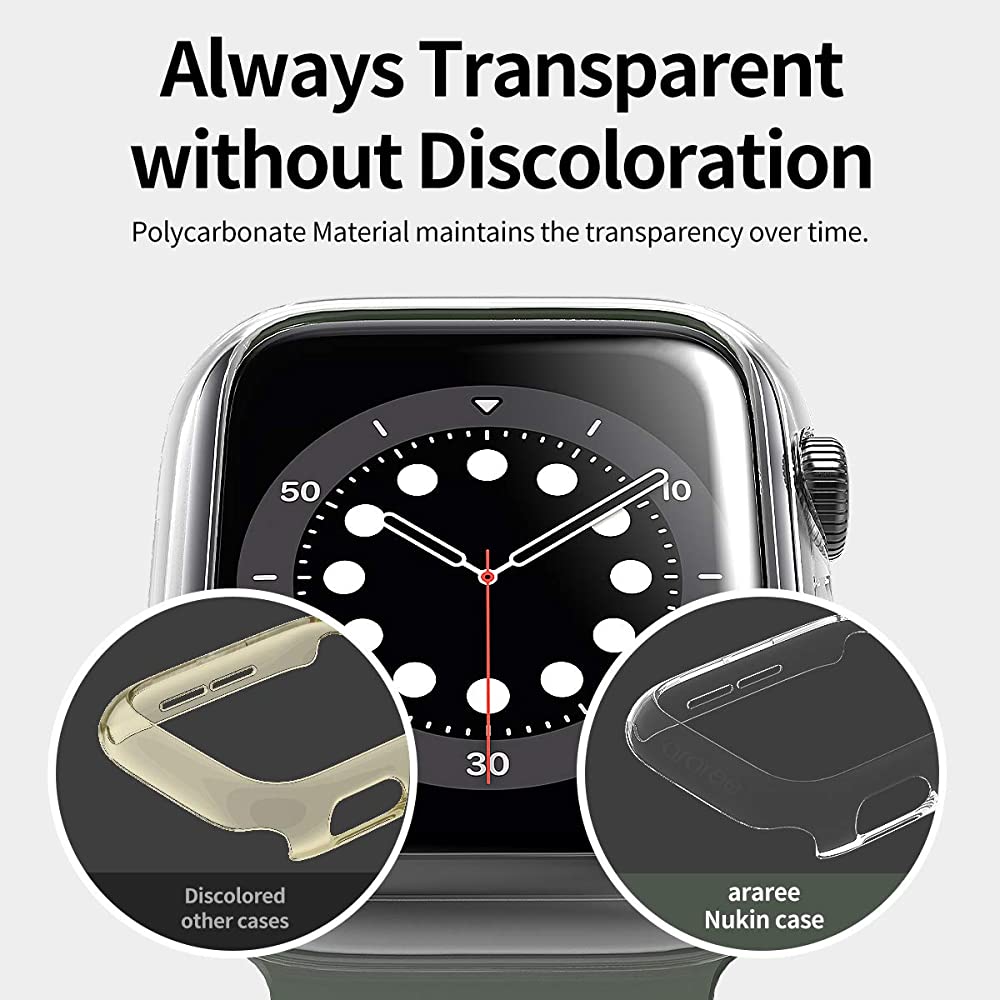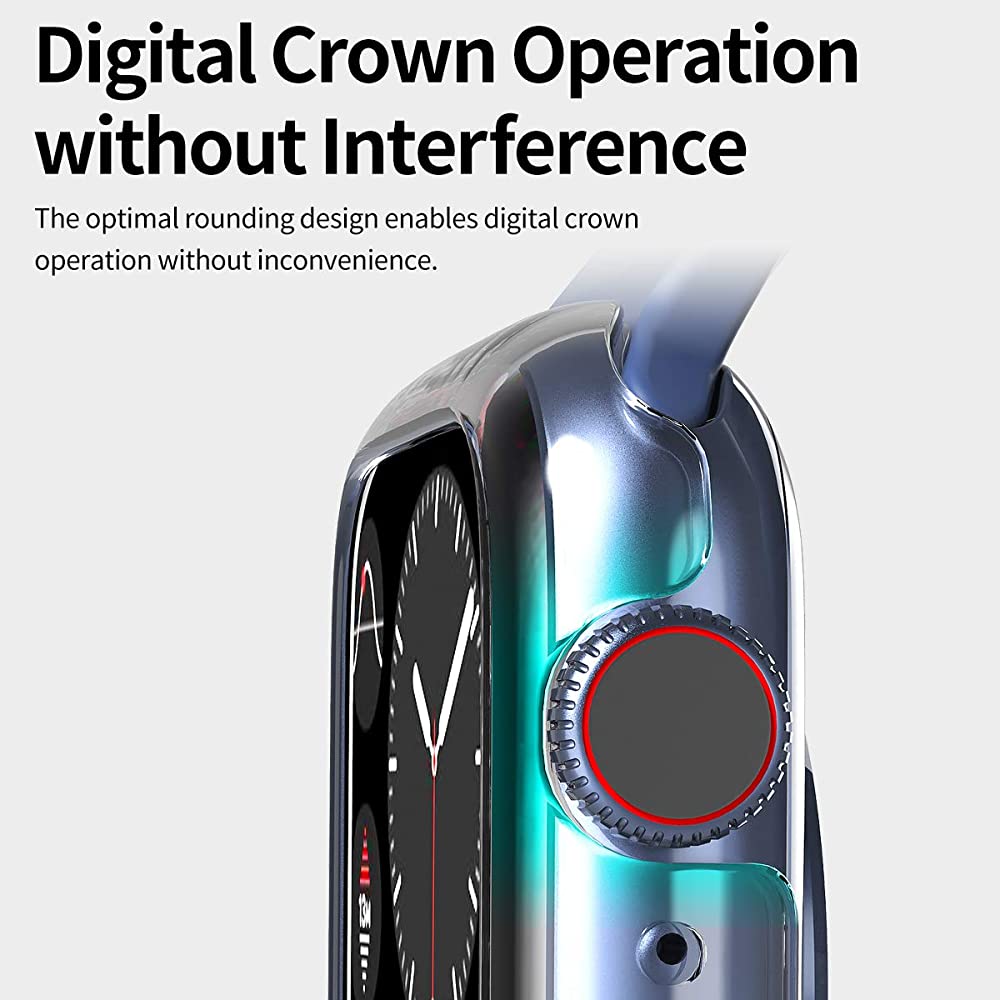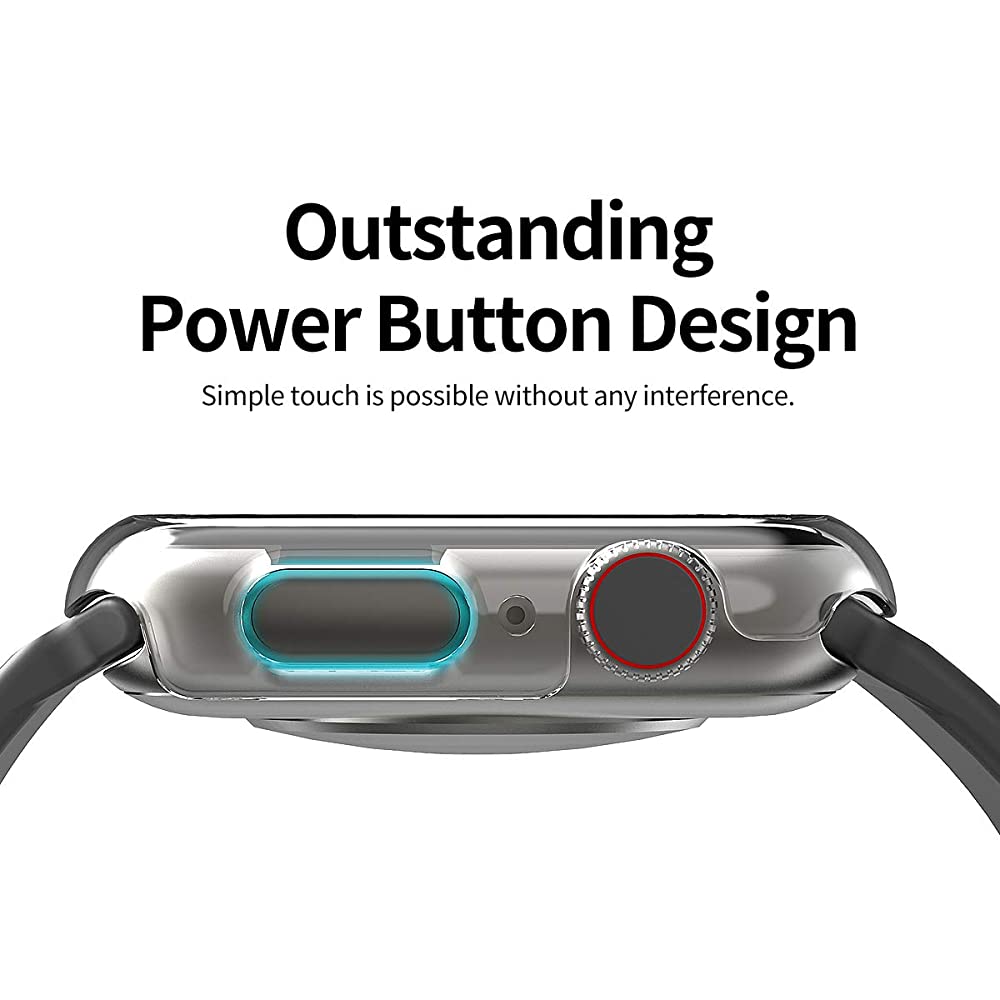 Araree NUKIN Apple Watch 6 / SE / 5 / 4 Crystal Transparent Polycarbonate Case 44mm & 40mm Clear
A transparent simple case that allows you to enjoy the color of the device itself without any extra decoration.
The front of the case is designed to be slightly higher than the liquid crystal surface so that the screen does not come into direct contact with the screen even when placed on a desk, etc., preventing scratches and the like.
Uses a high-quality polycarbonate material that does not easily cause yellowing due to aging.