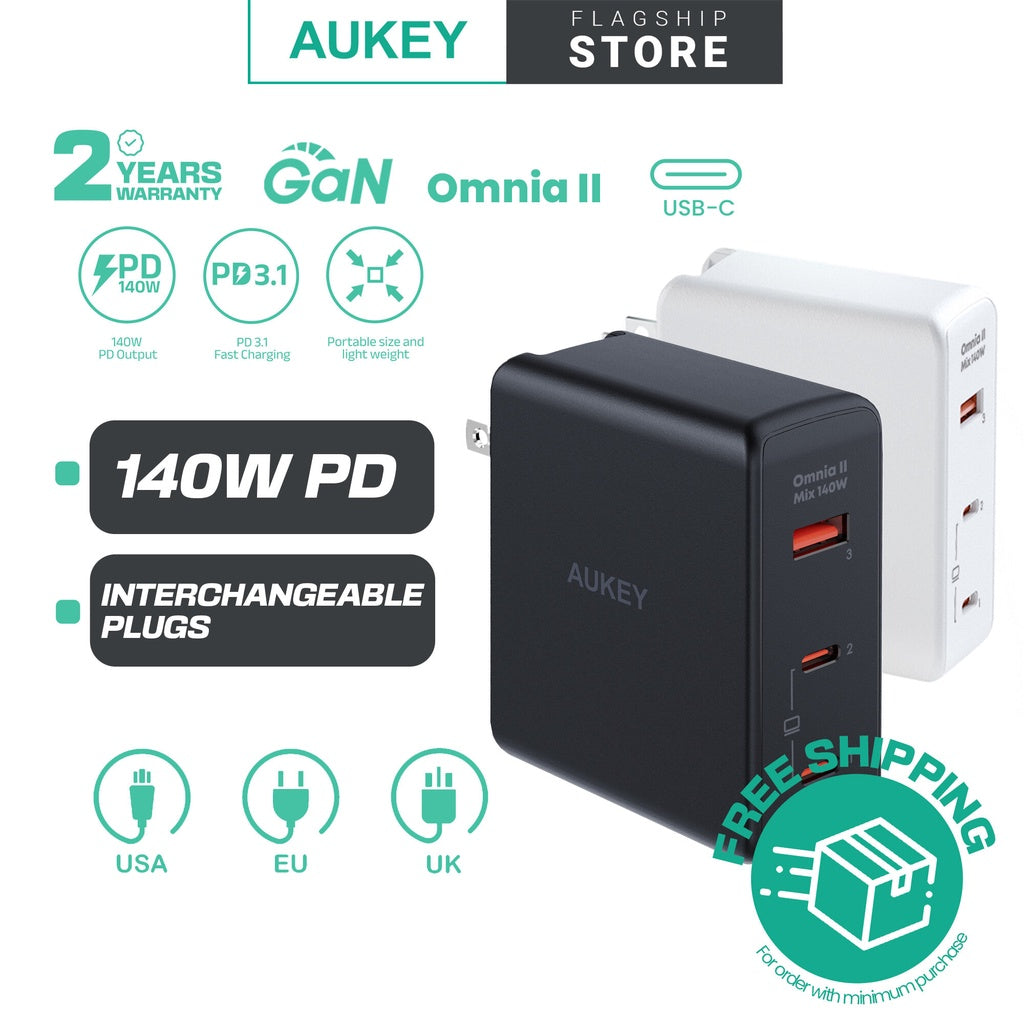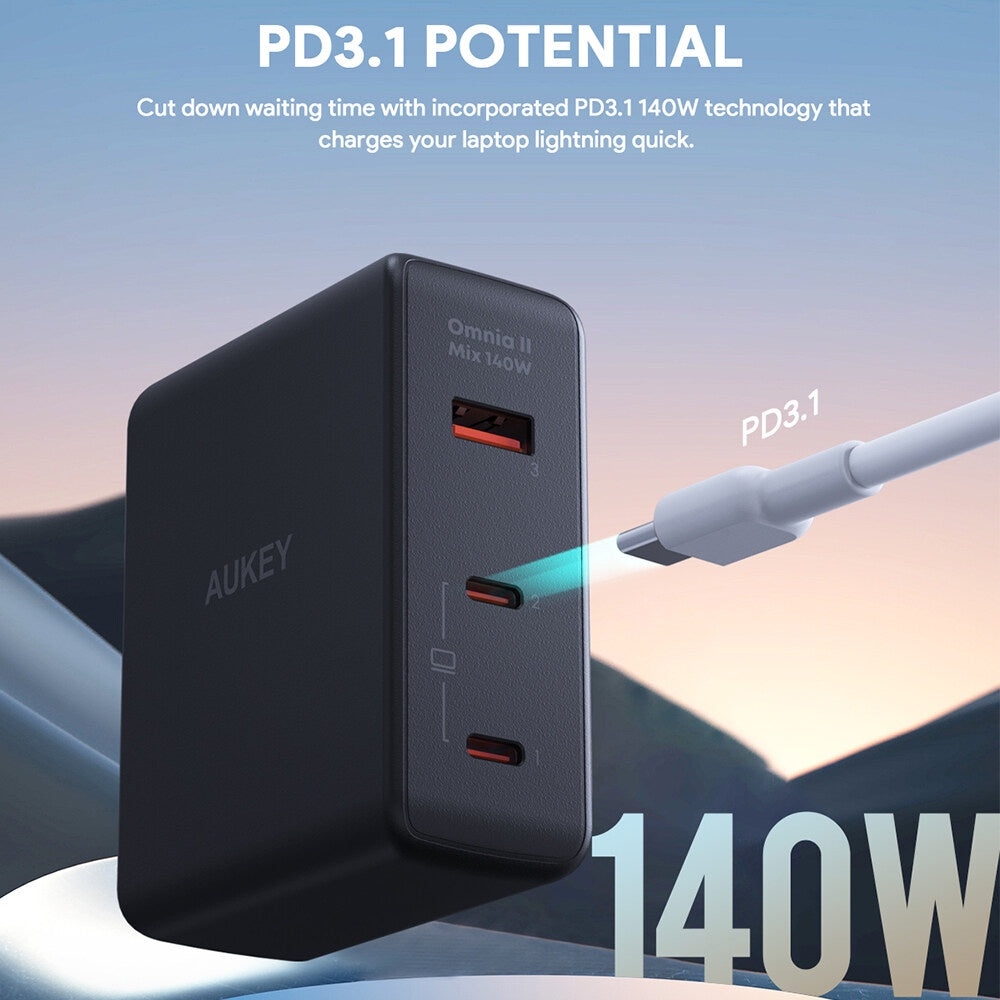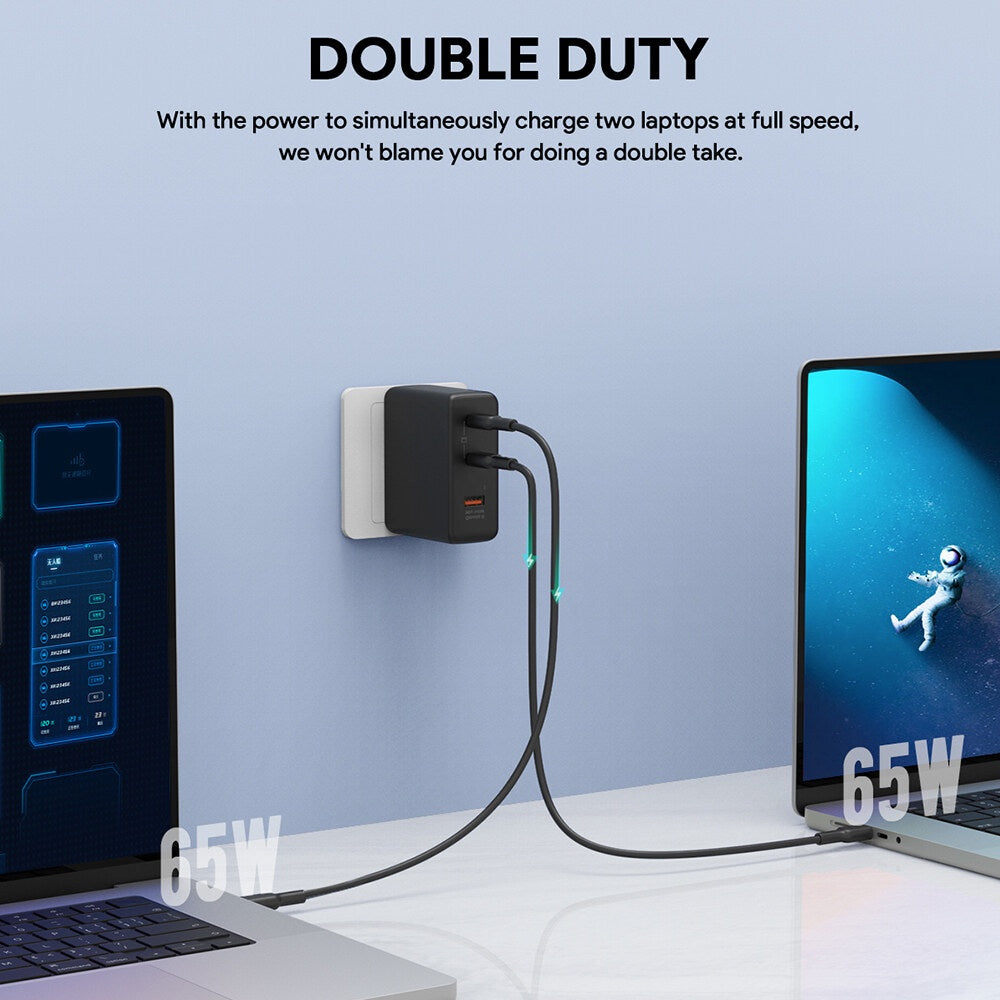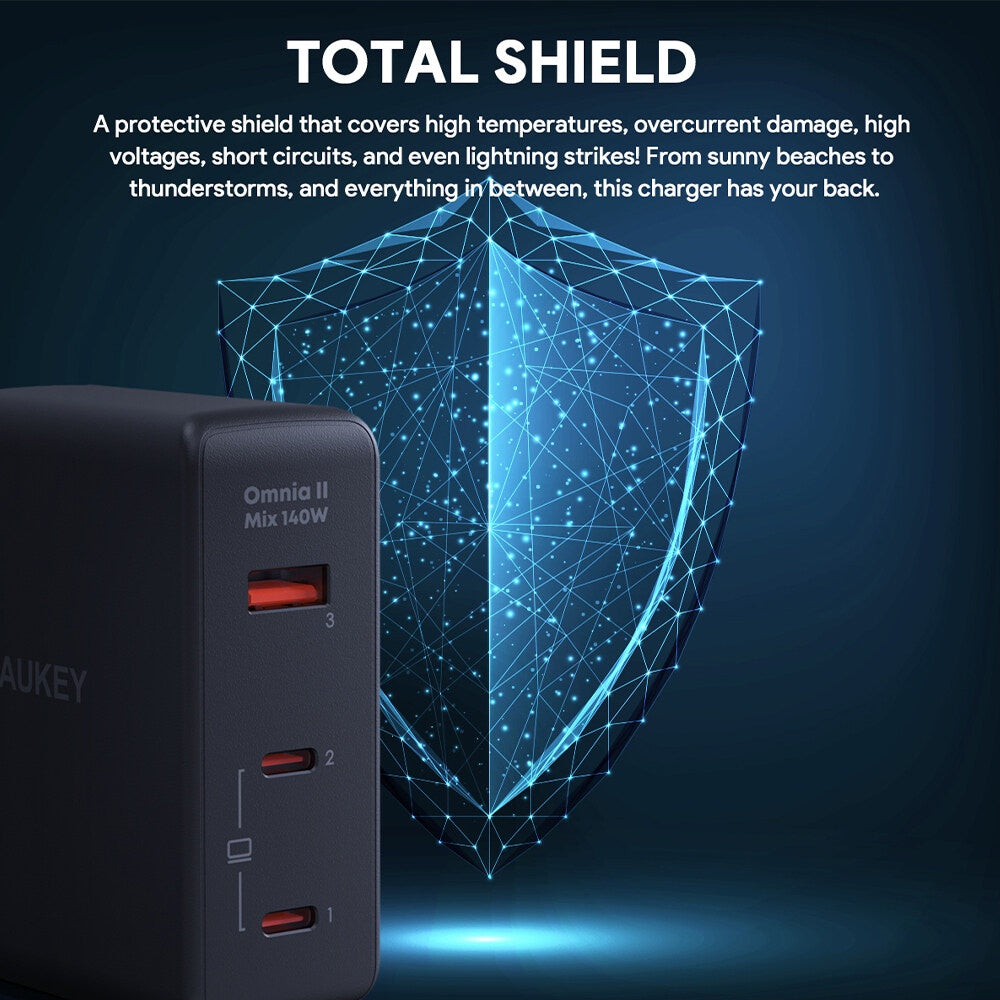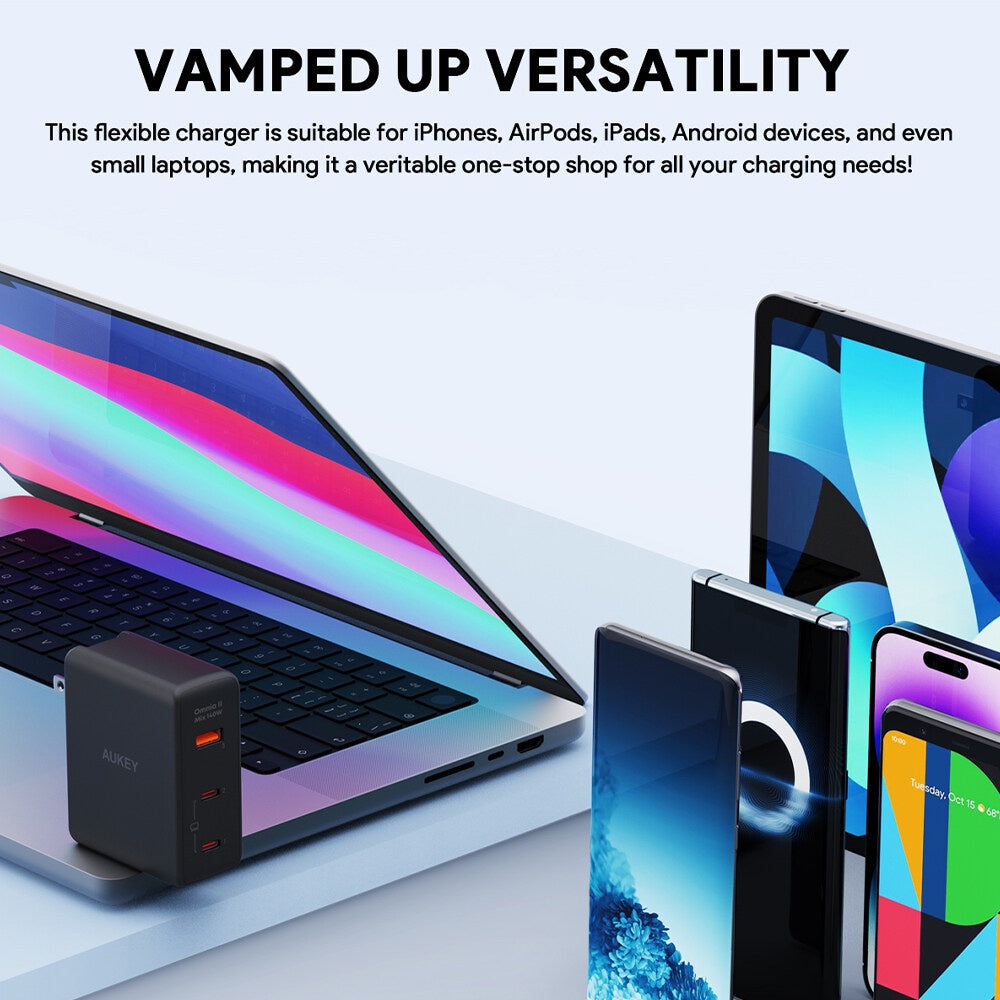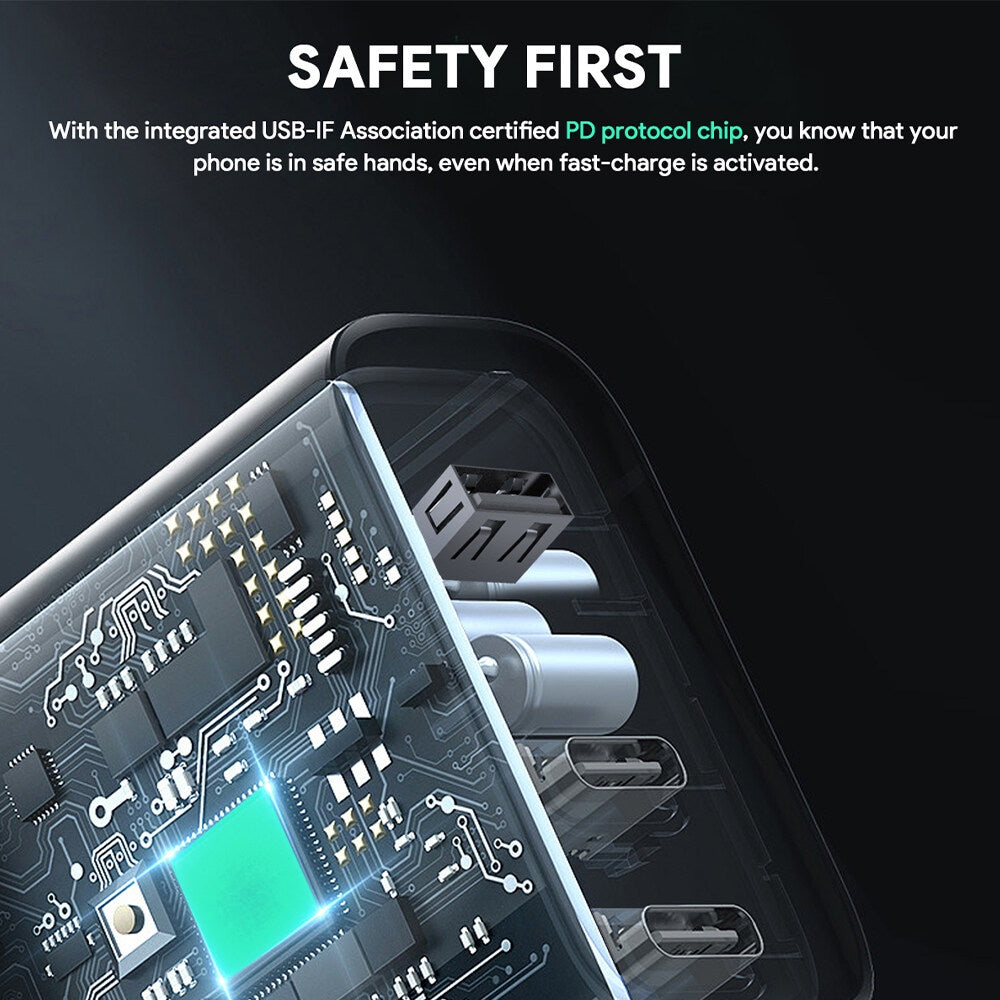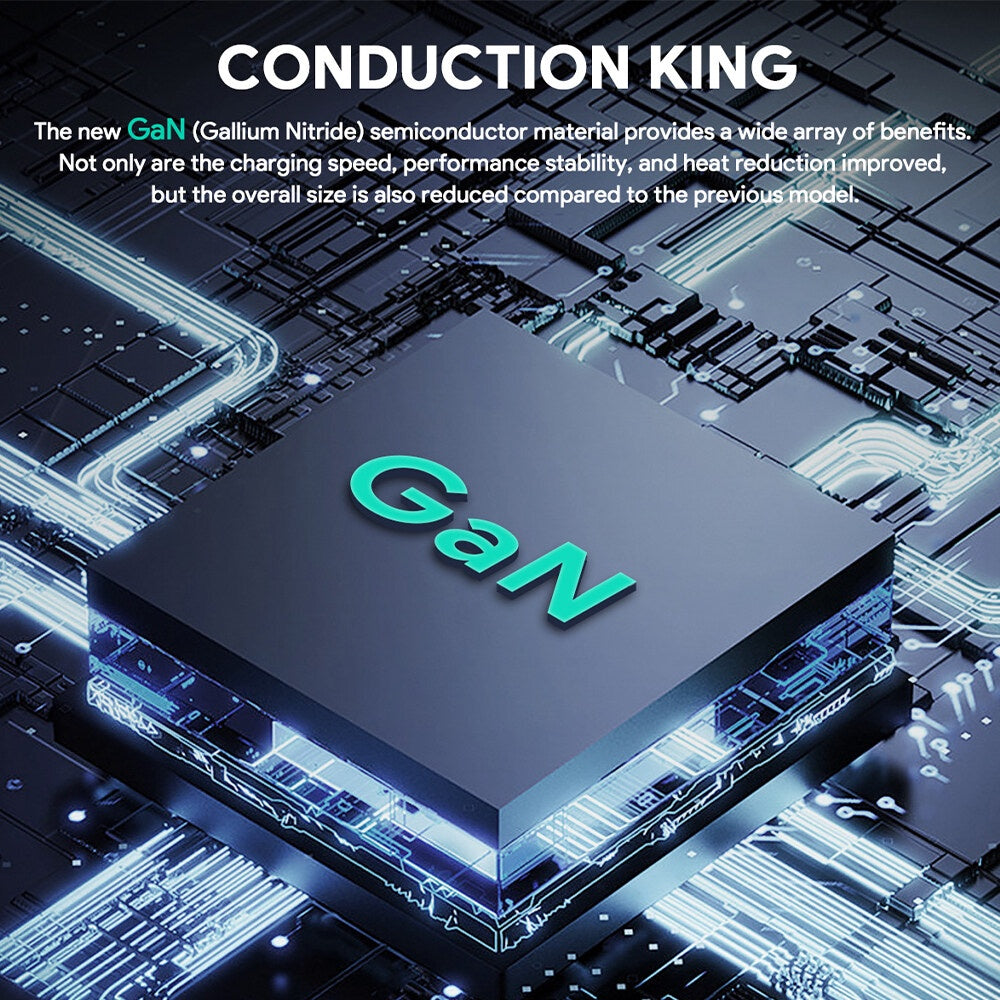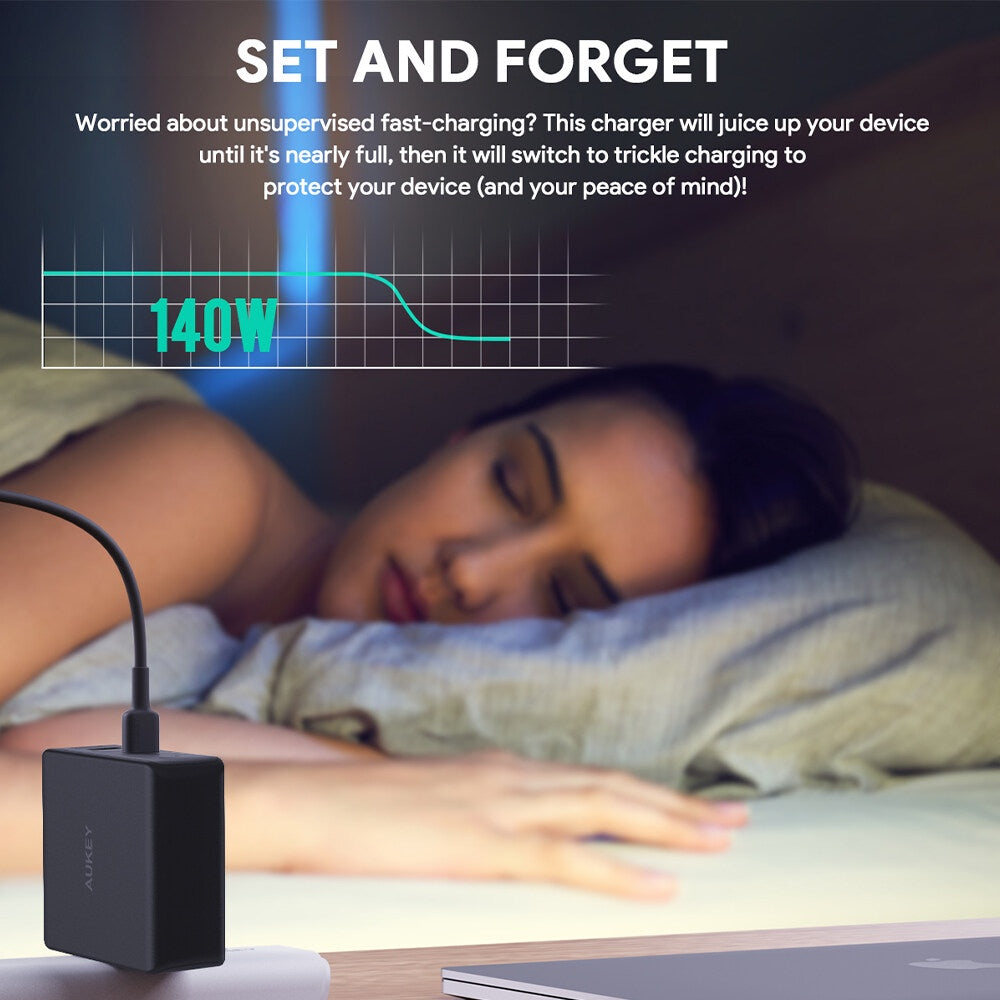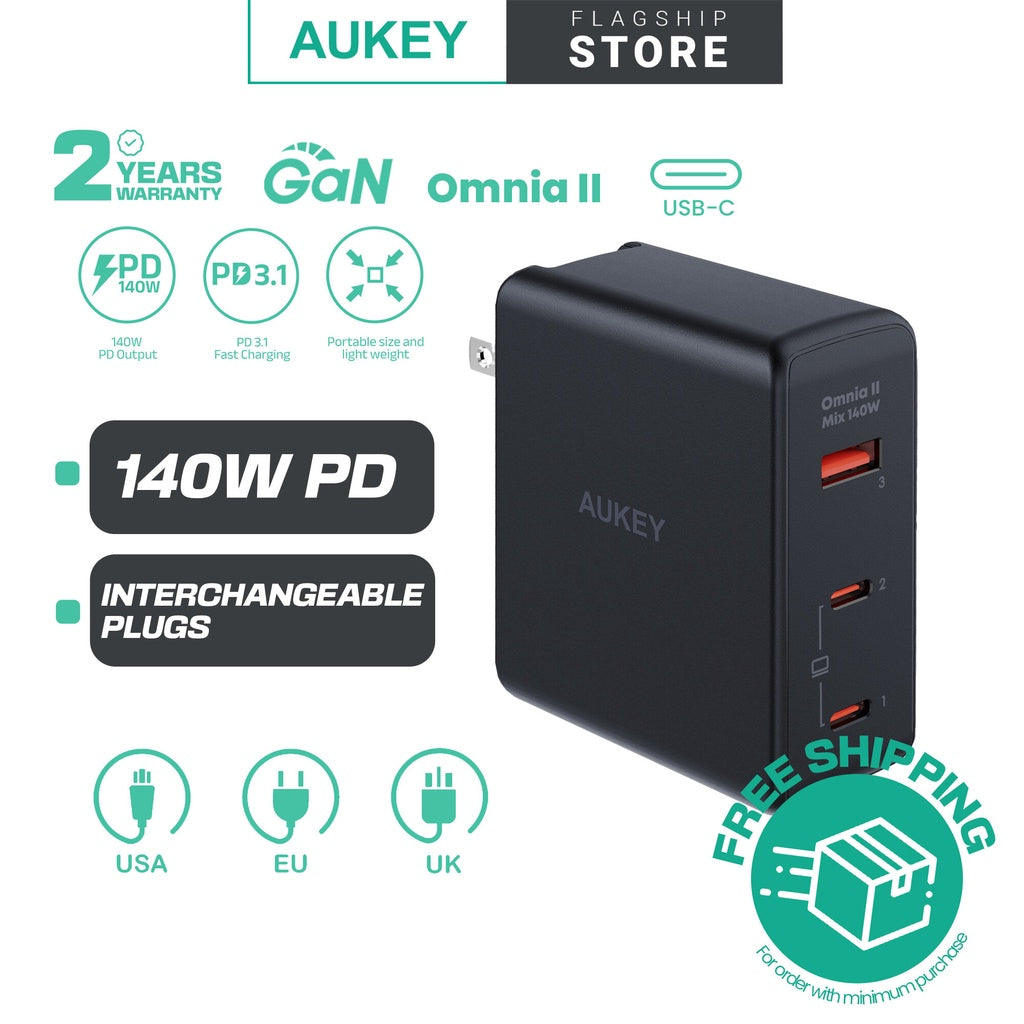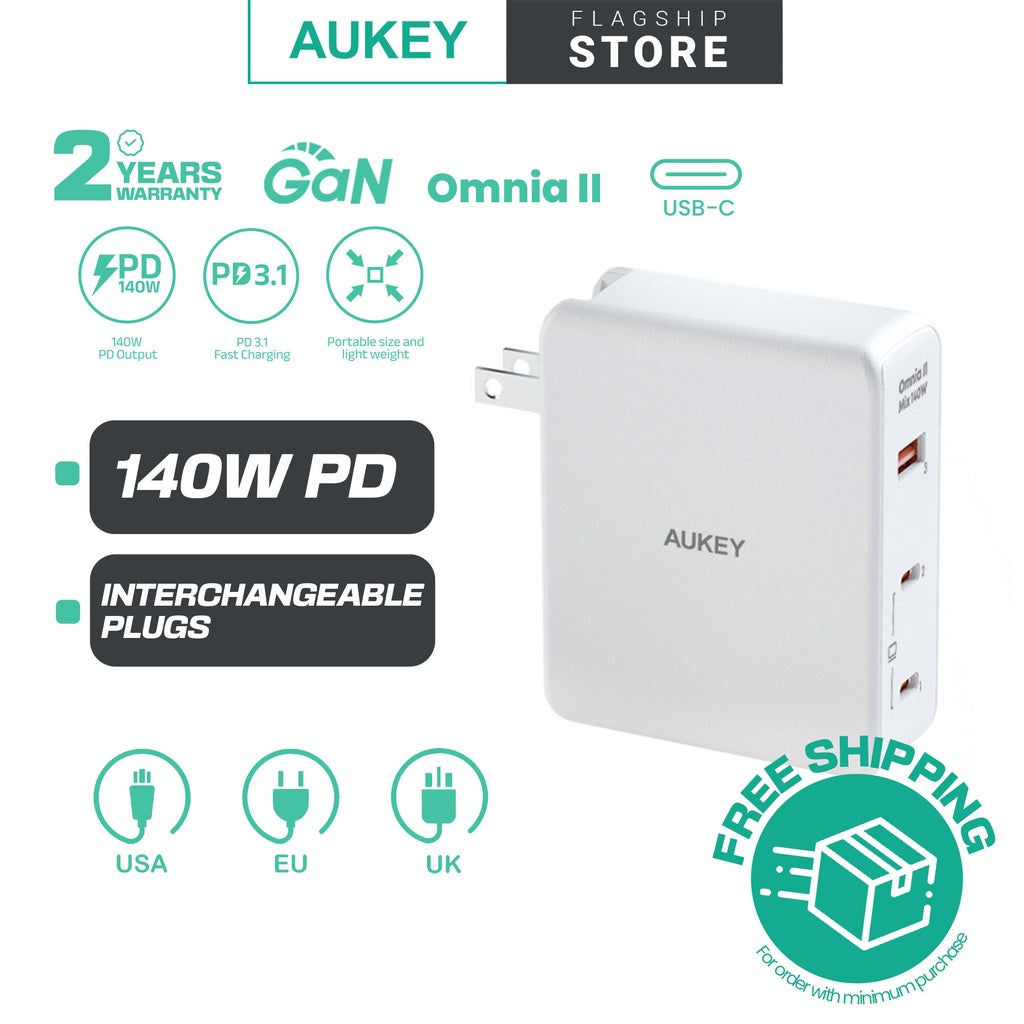 Aukey PA-B7O Omnia II Mix 140W PD 3.1 3 Port GaN Travel Charger with Interchangeable EU US UK Plugs
Aukey PA-B7O come with powerful 140w power delivery output, allowing for efficient and fast charging of even the most demanding devices.
With PD 3.1 fast charging technology, this charger ensures that your devices are charged in the shortest possible time, saving you time and energy.
The advanced GaN chip incorporated in the design of this charger makes it smaller, lighter and more efficient compared to traditional chargers, making it a convenient and practical option for travel or on-the-go charging.
This charger comes equipped with interchangeable plugs for US, UK, and EU, making it a versatile and convenient option for use while traveling internationally.