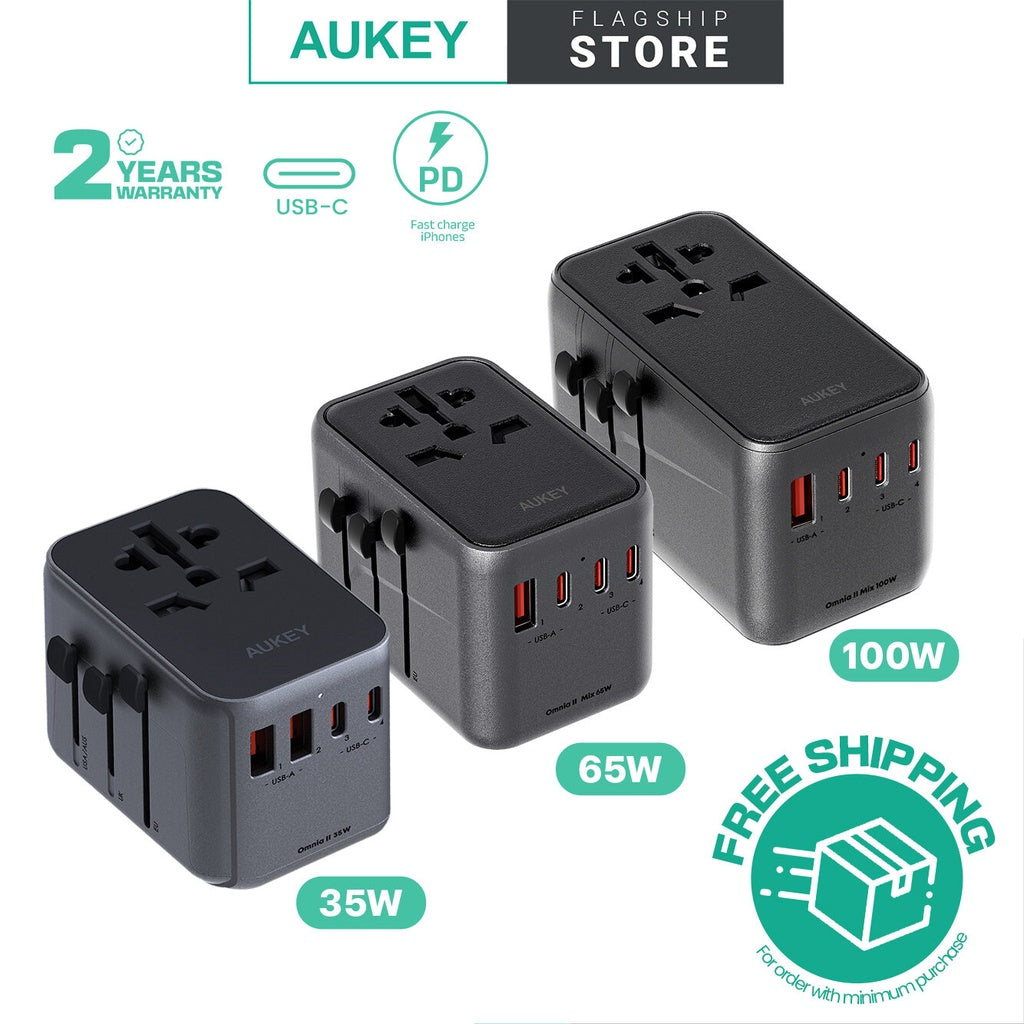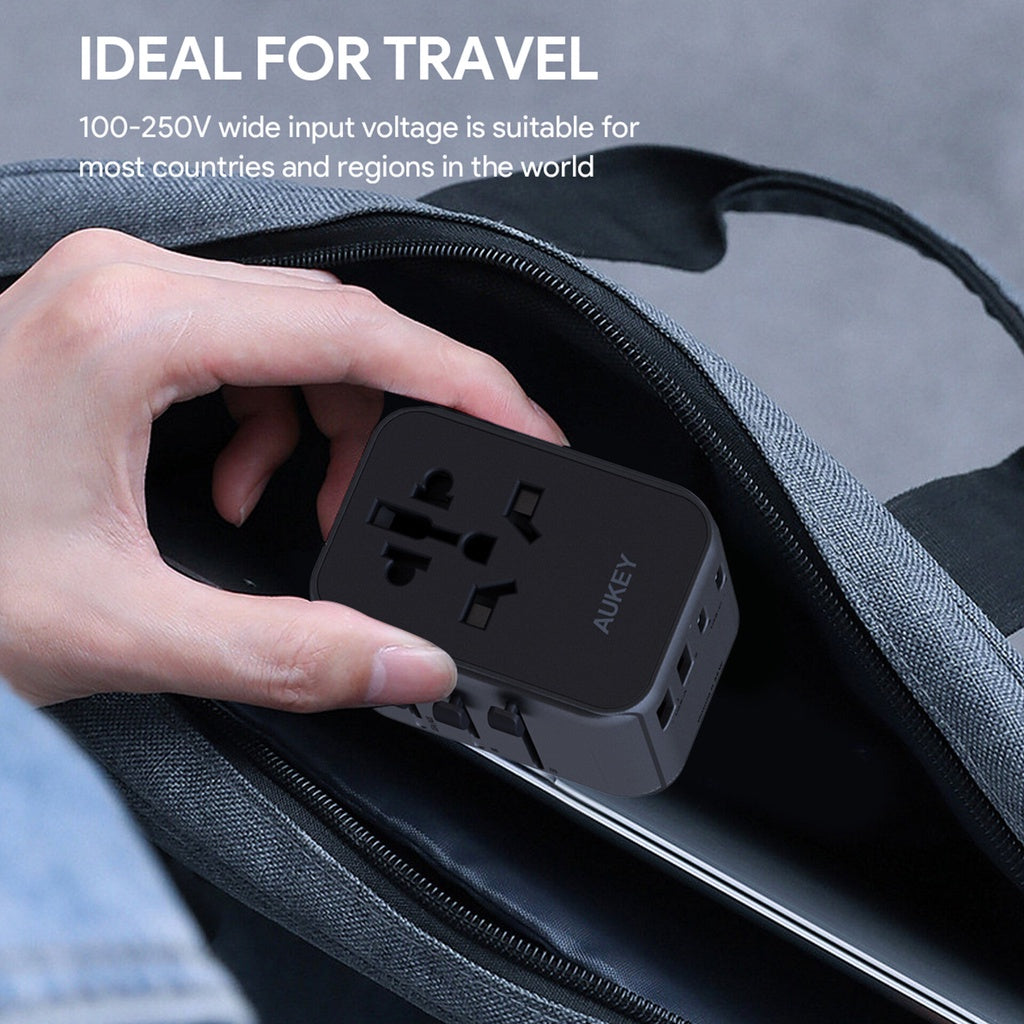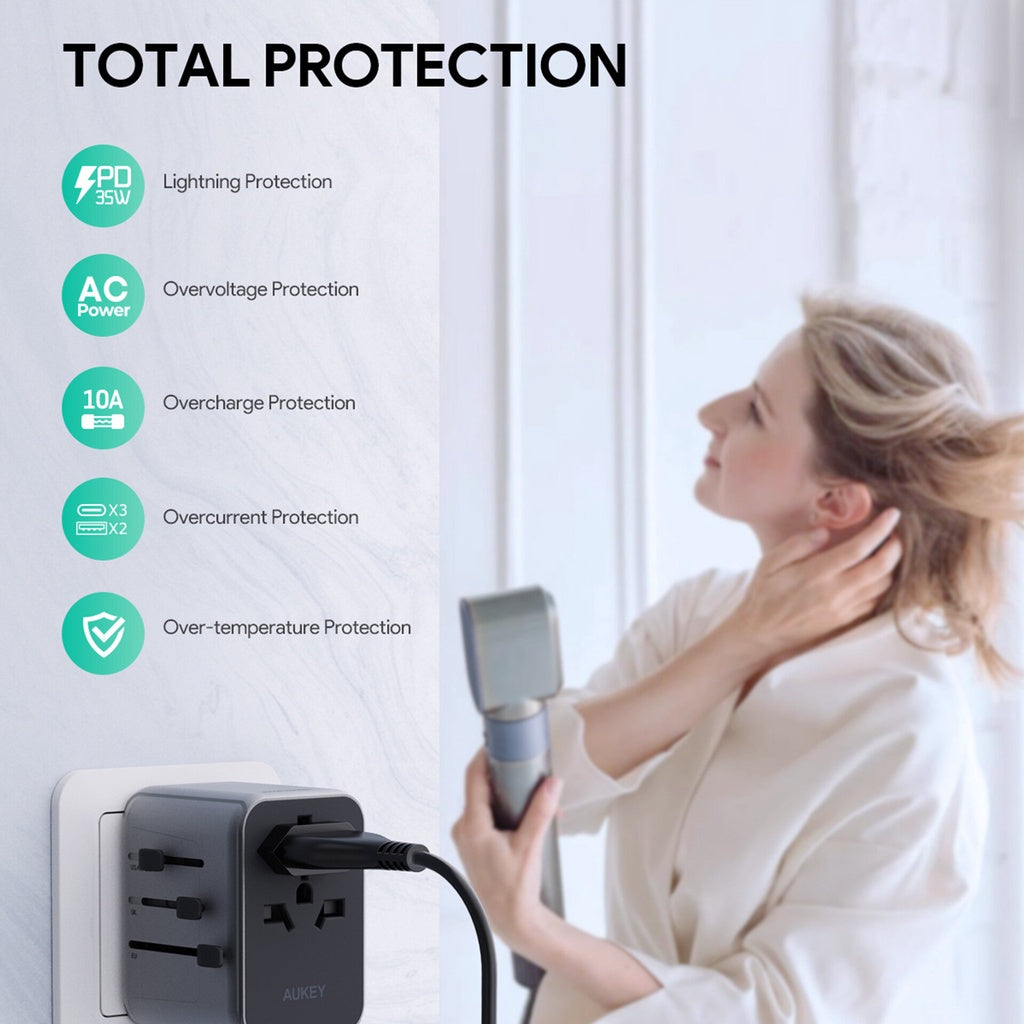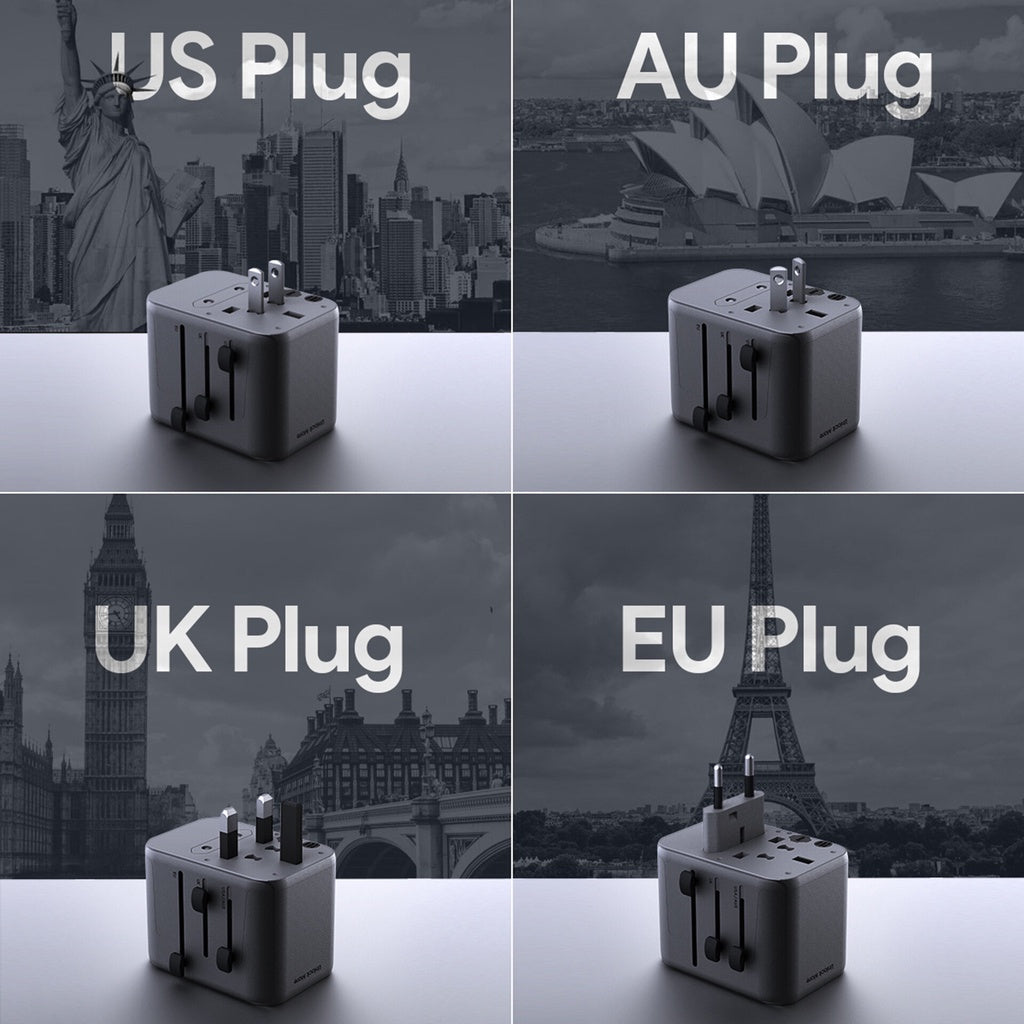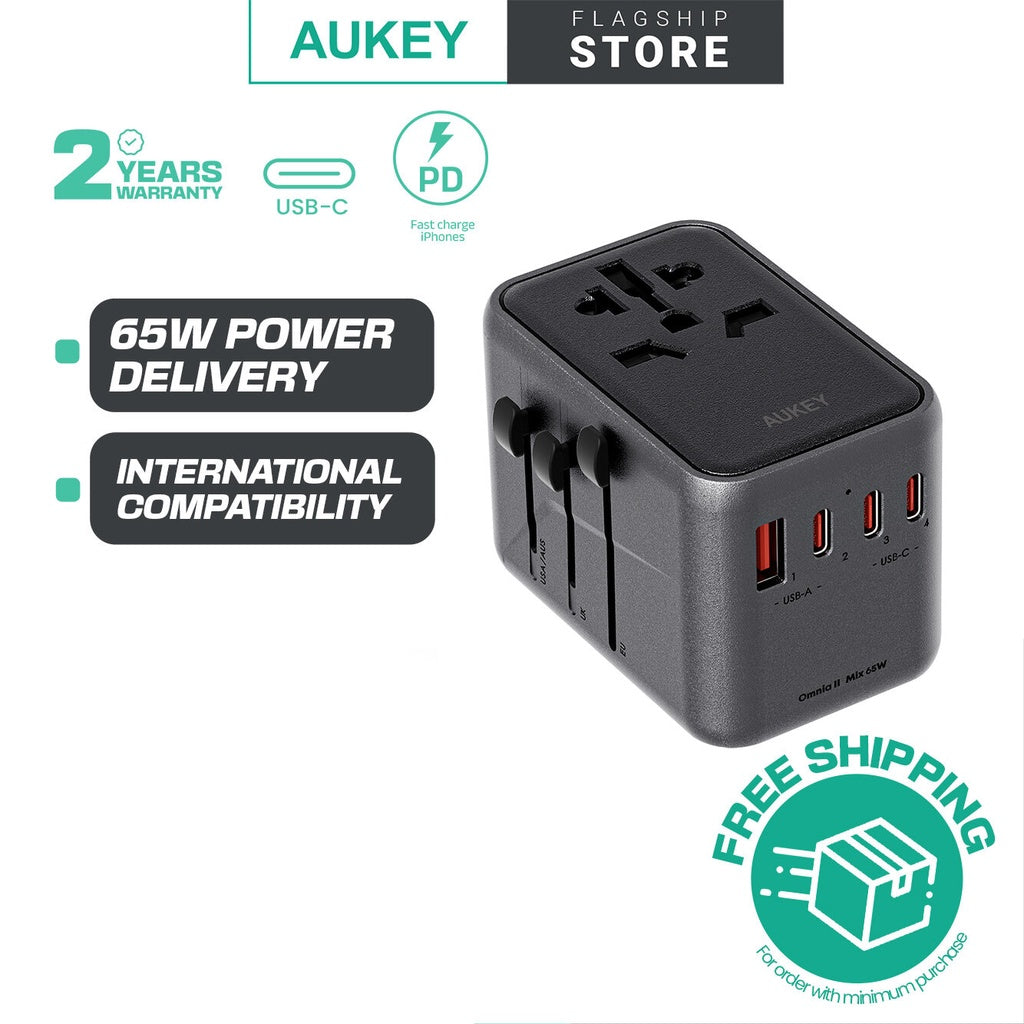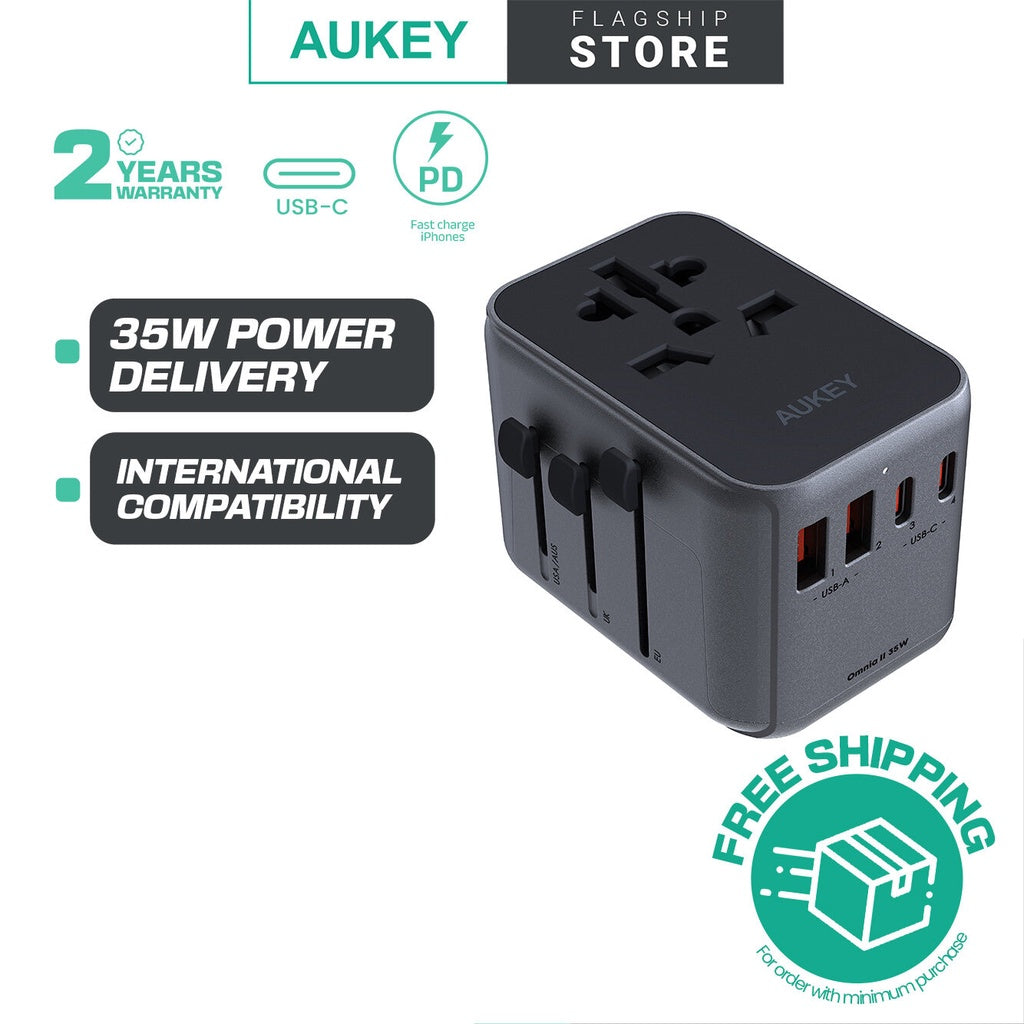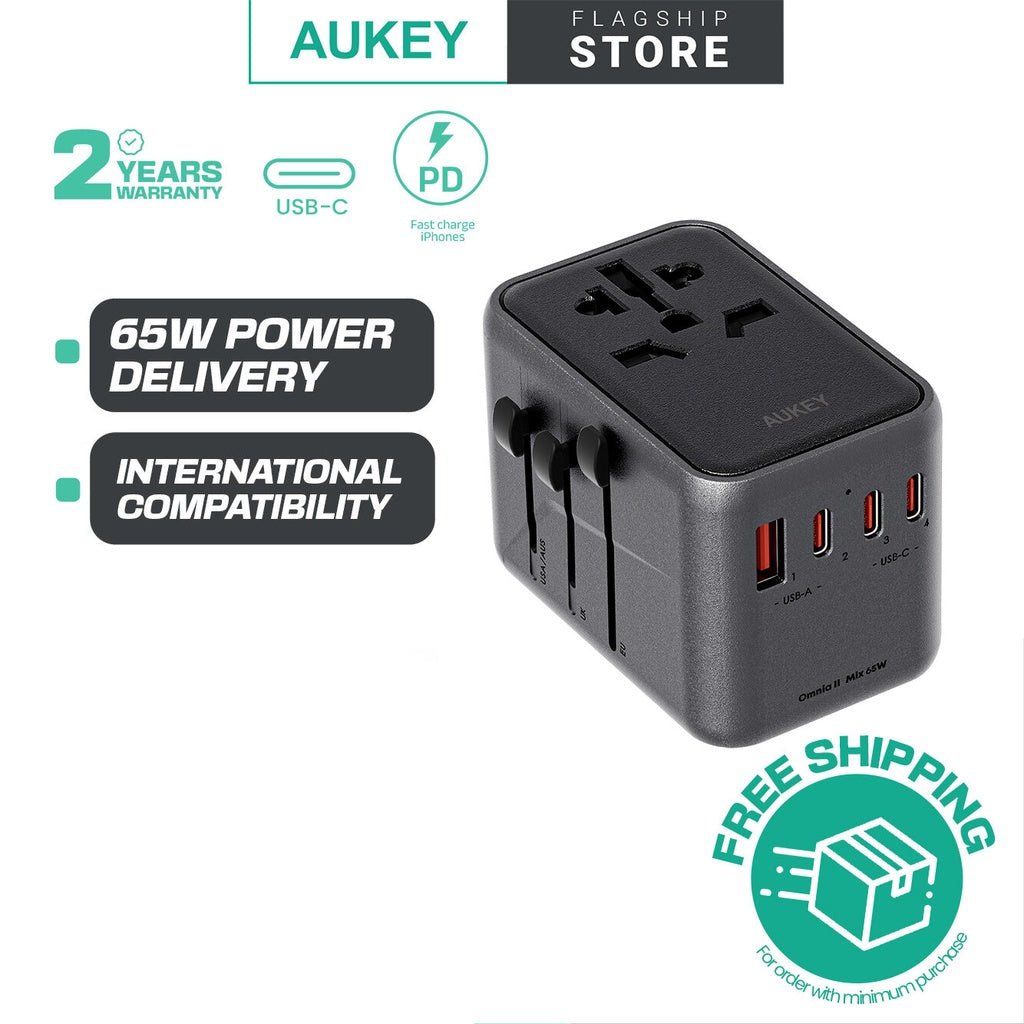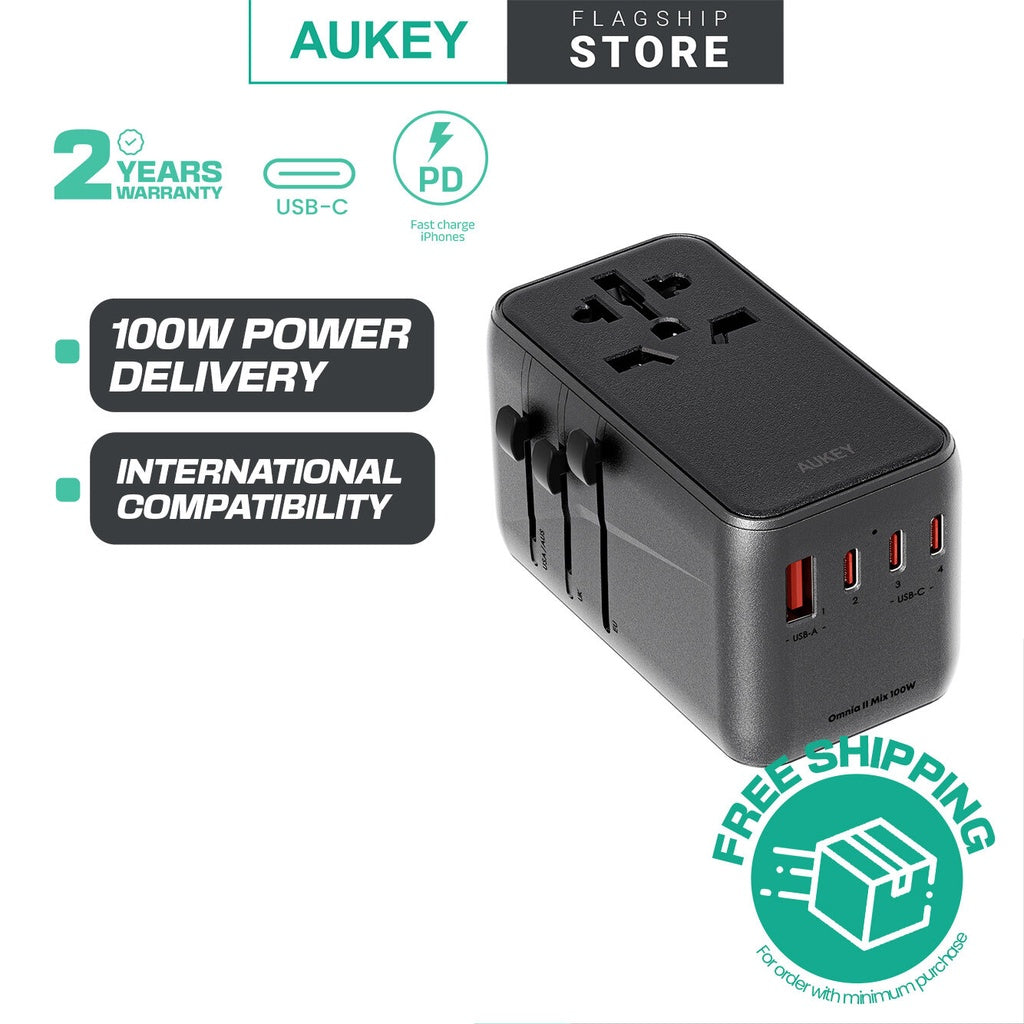 Aukey Travel Mate 35W 65W 100W Universal Adapter with USB Ports Travel Charger
International Compatibility: Built-in 4 types of international plugs (UK/US/EU/AU Plug) covers over 150 countries.
Power Delivery Charging: Able to fast charge smartphones & tablets, with USB-C port providing 35W ~ 100W of charging power.
Triple USB Ports: Allows simultaneous use of the AC Power Socket and Dual USB Ports, with 2 USB-C ports and 2 USB-A ports.
USB-C: Future-proof standard that provides speed and security, featuring a reversible plug that goes in first time, every time.
Overvoltage Protection, Overcharge Protection, Overcurrent Protection, and Over-temperature Protection: Ensures your gadgets are protected while charging, giving you peace of mind when traveling.