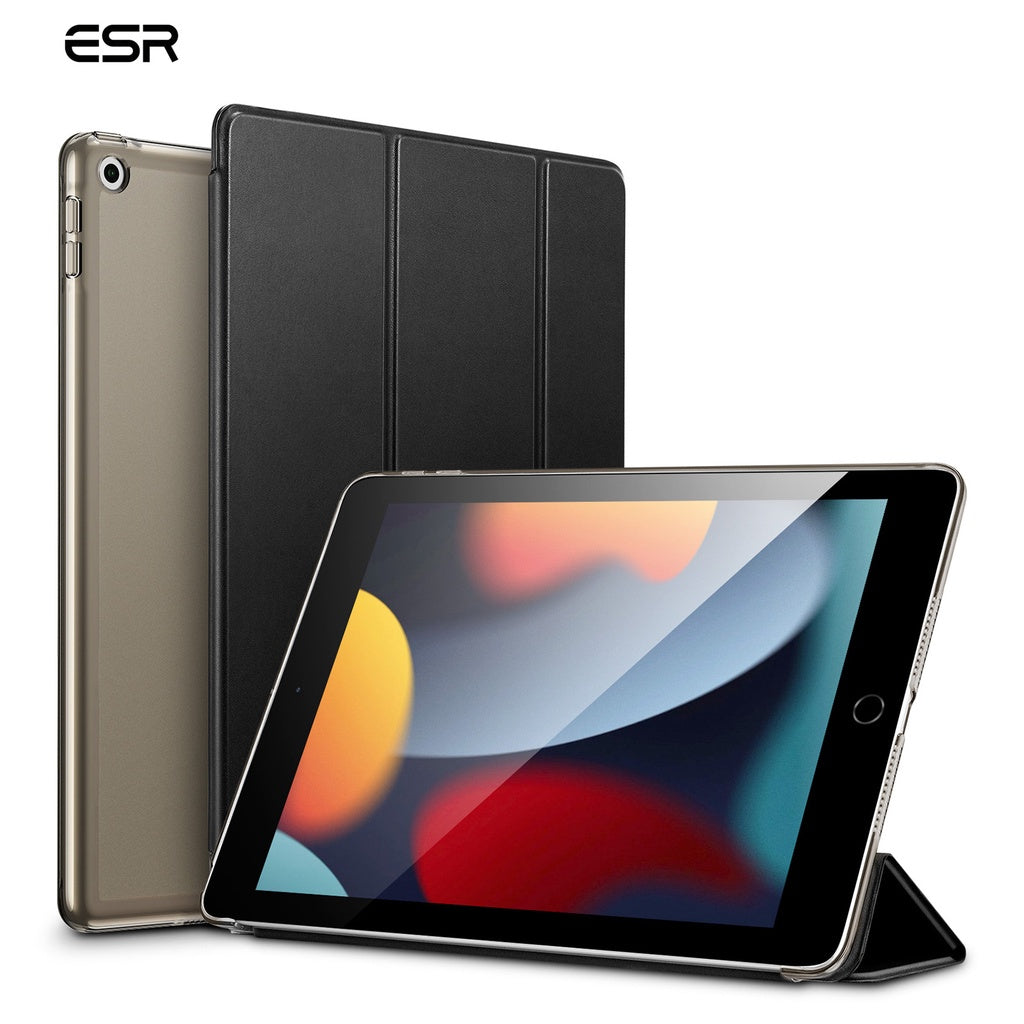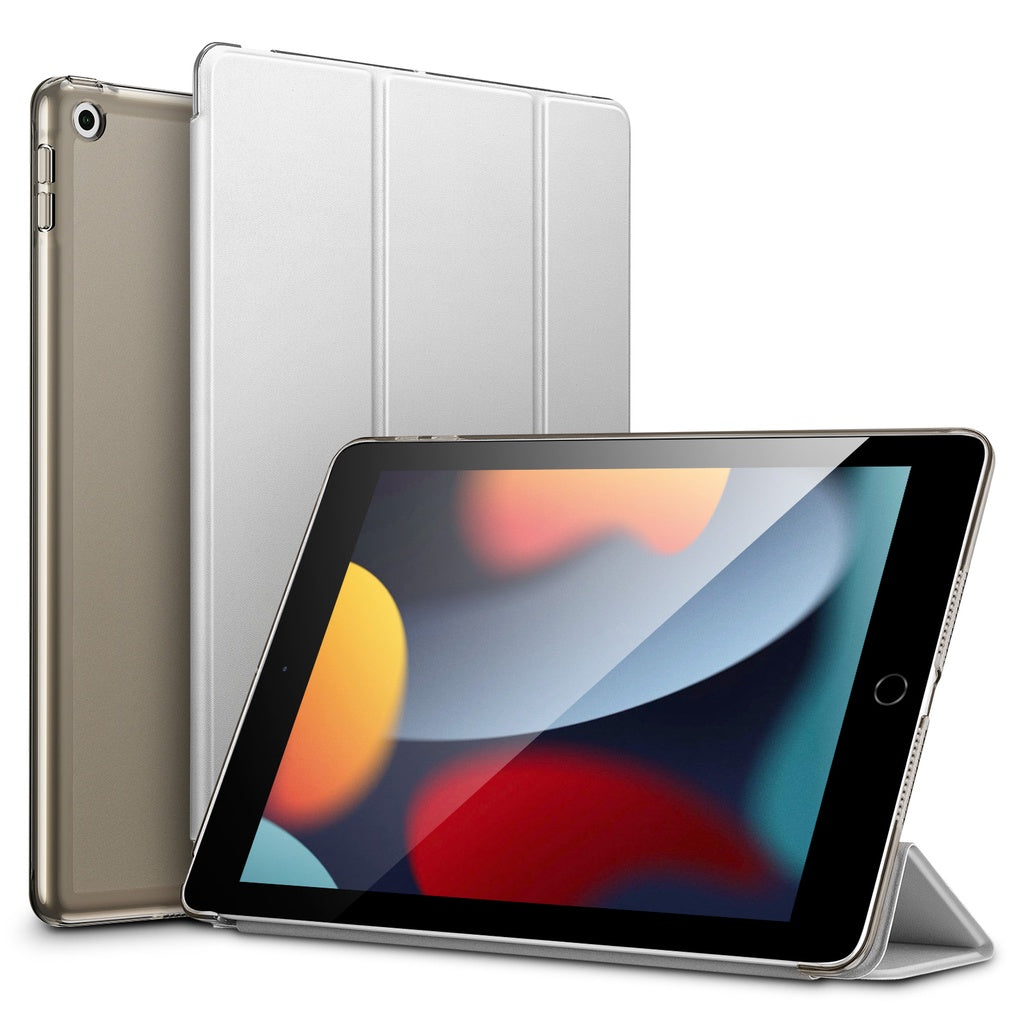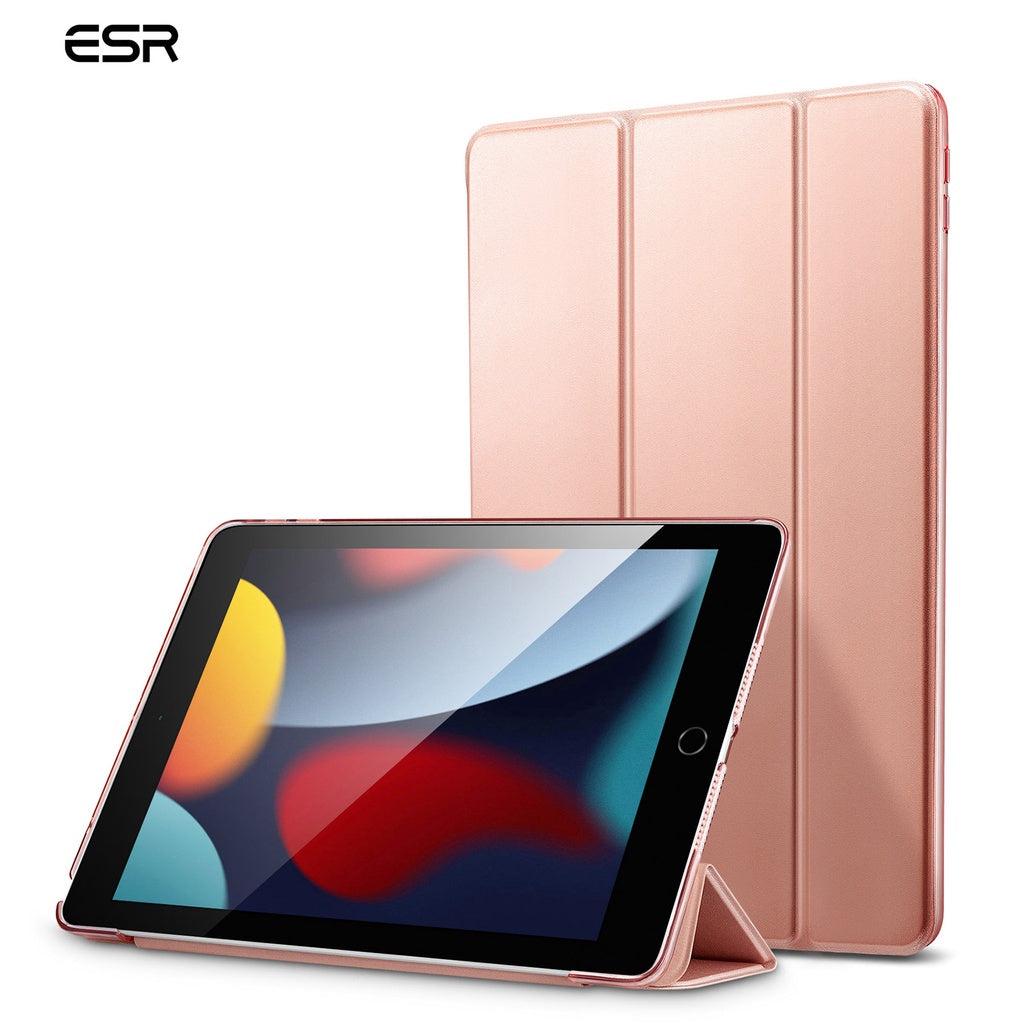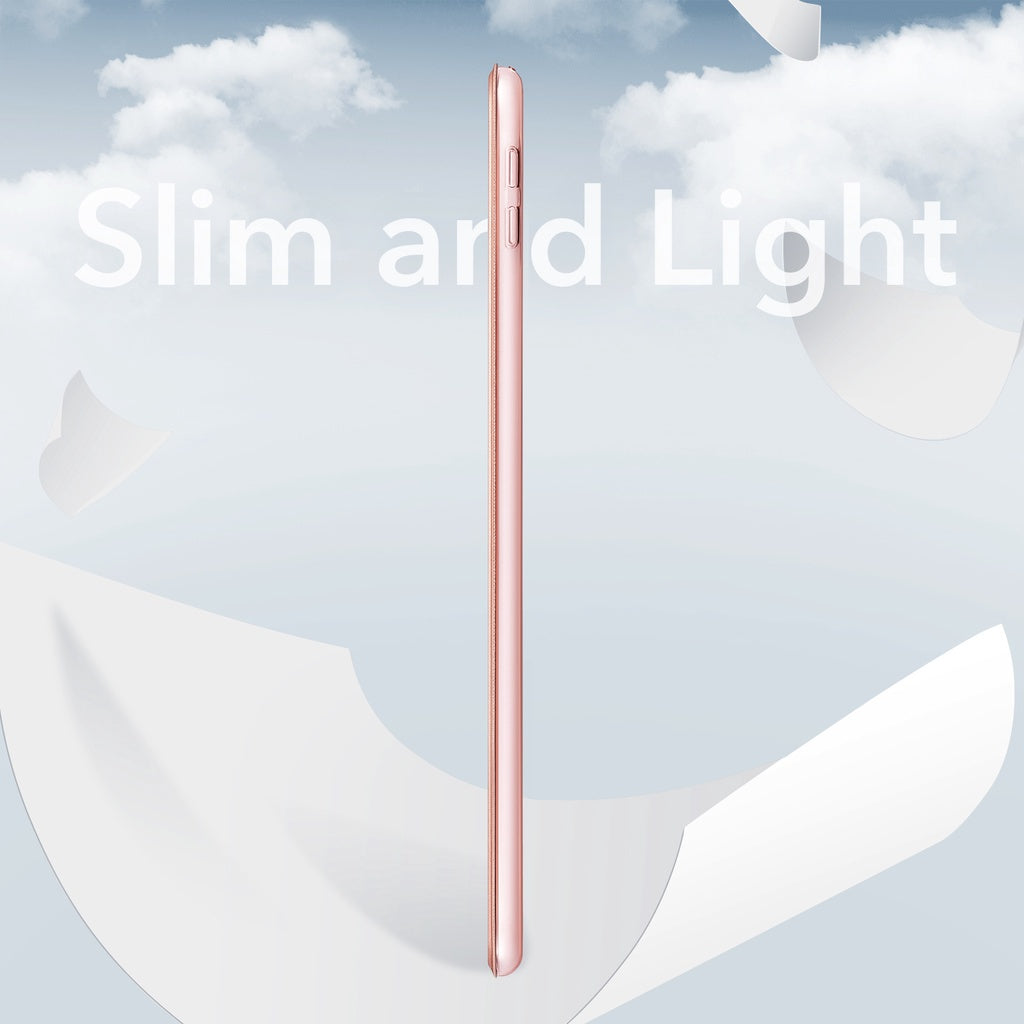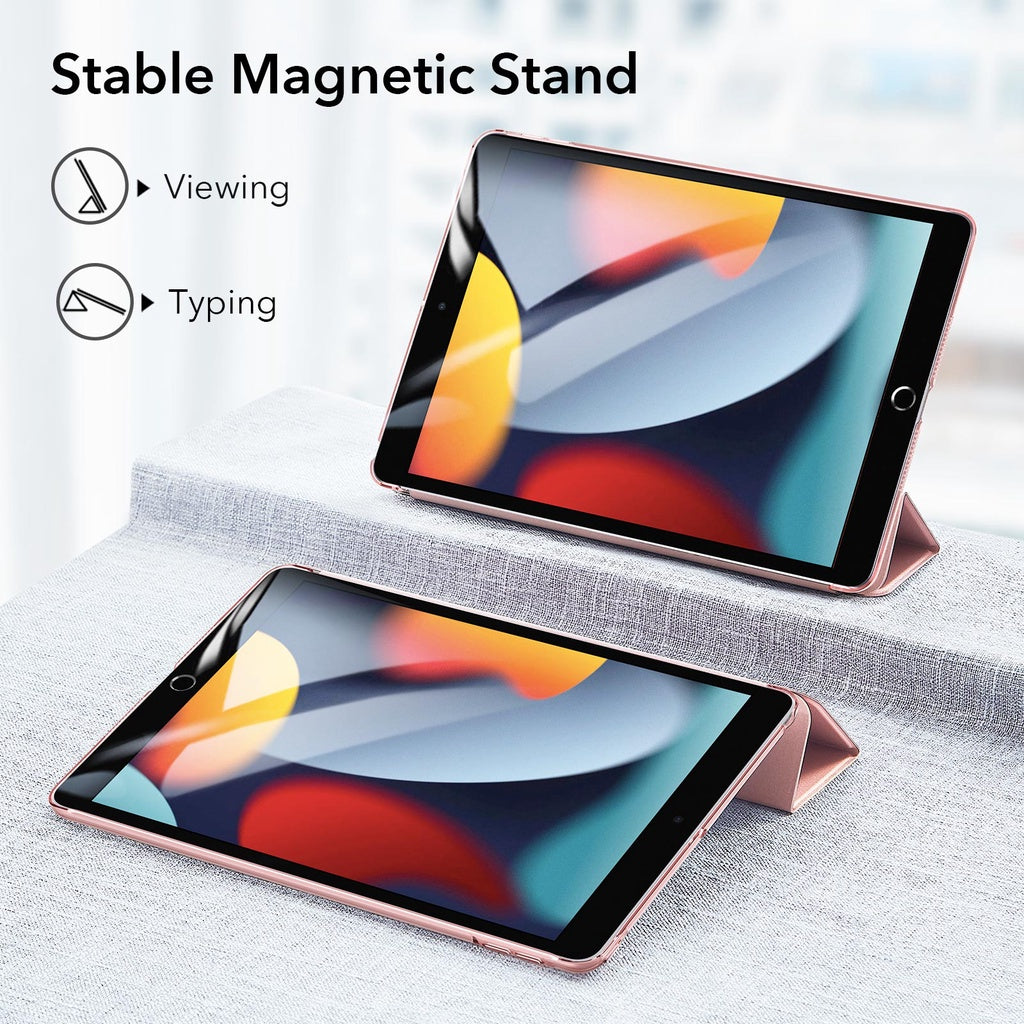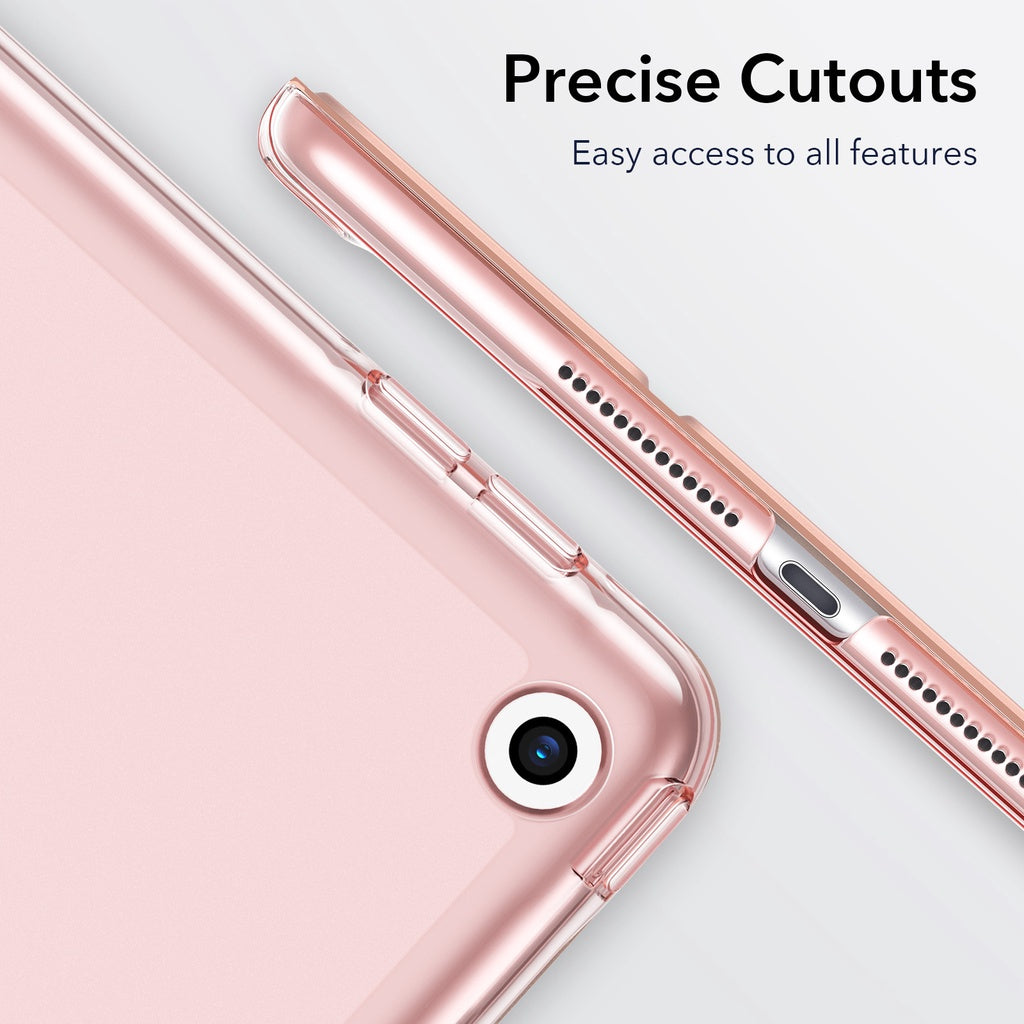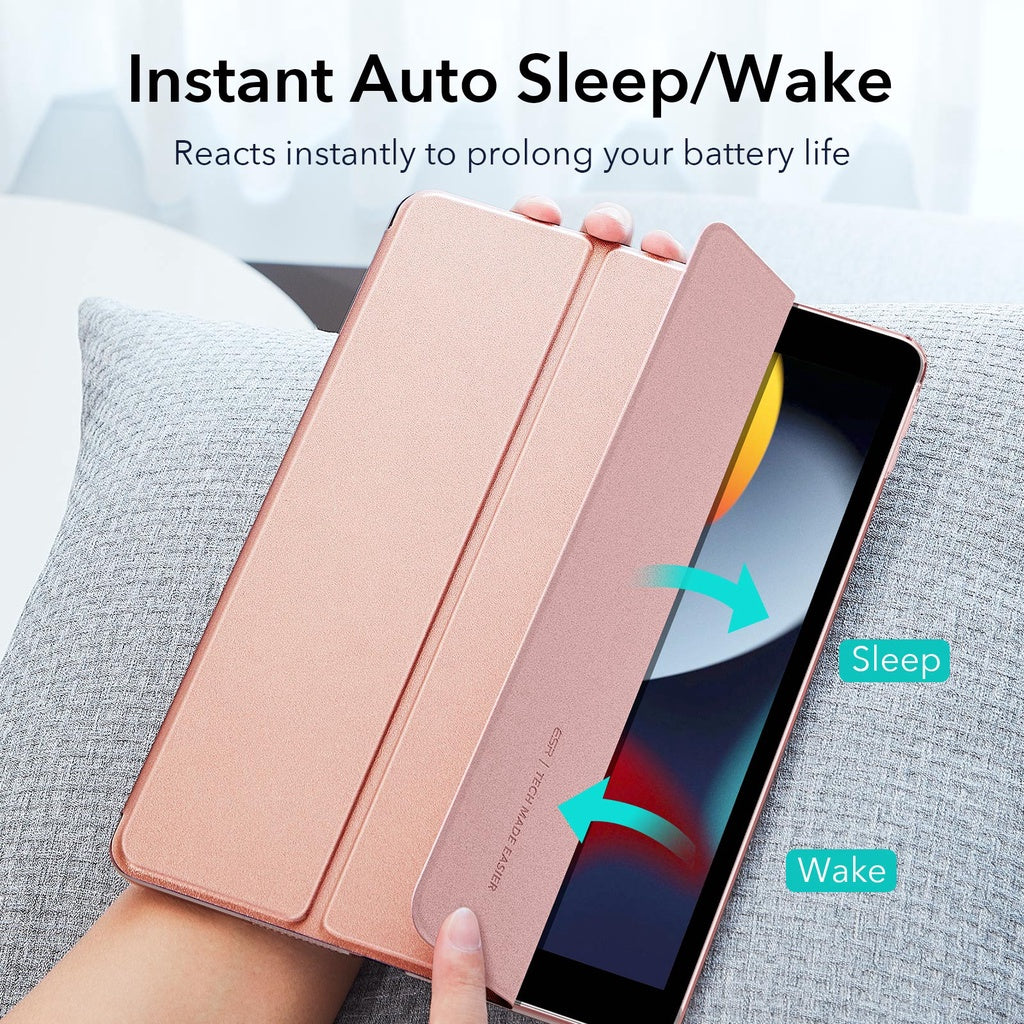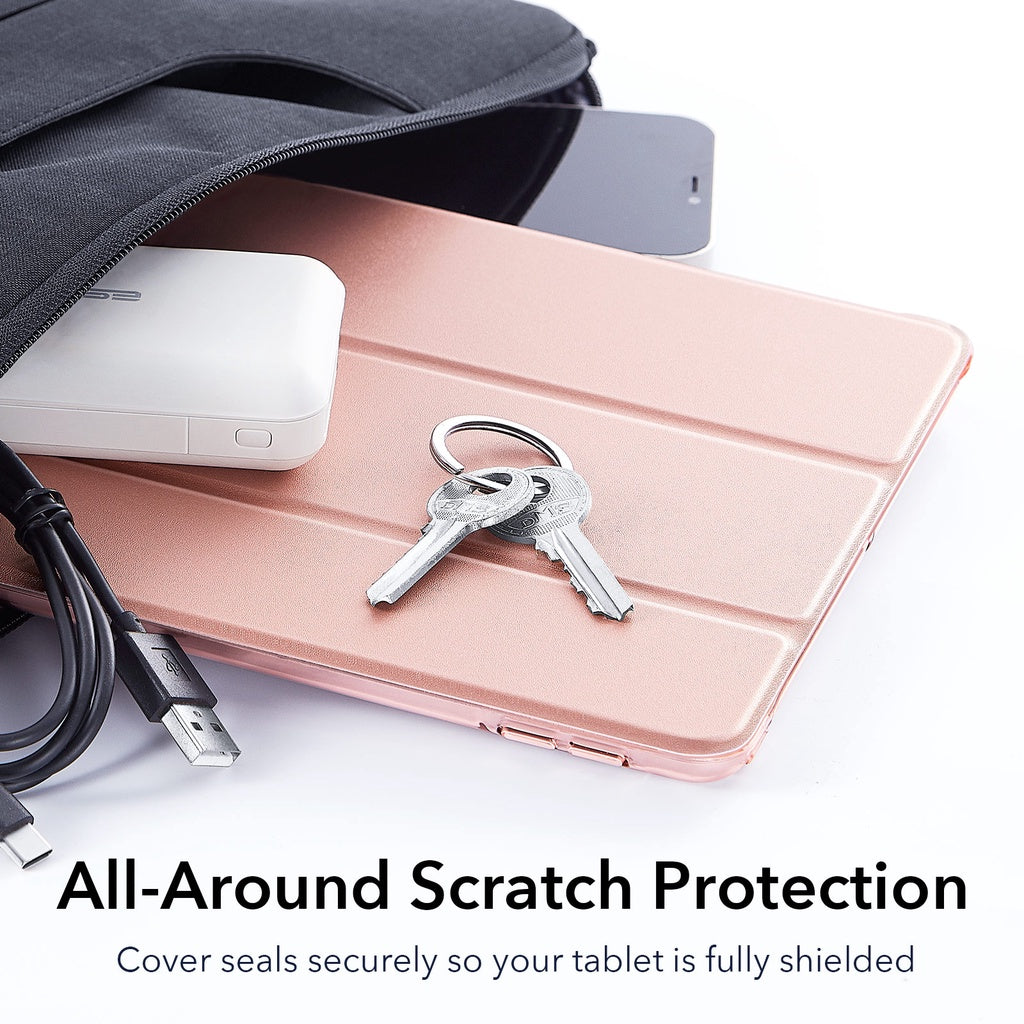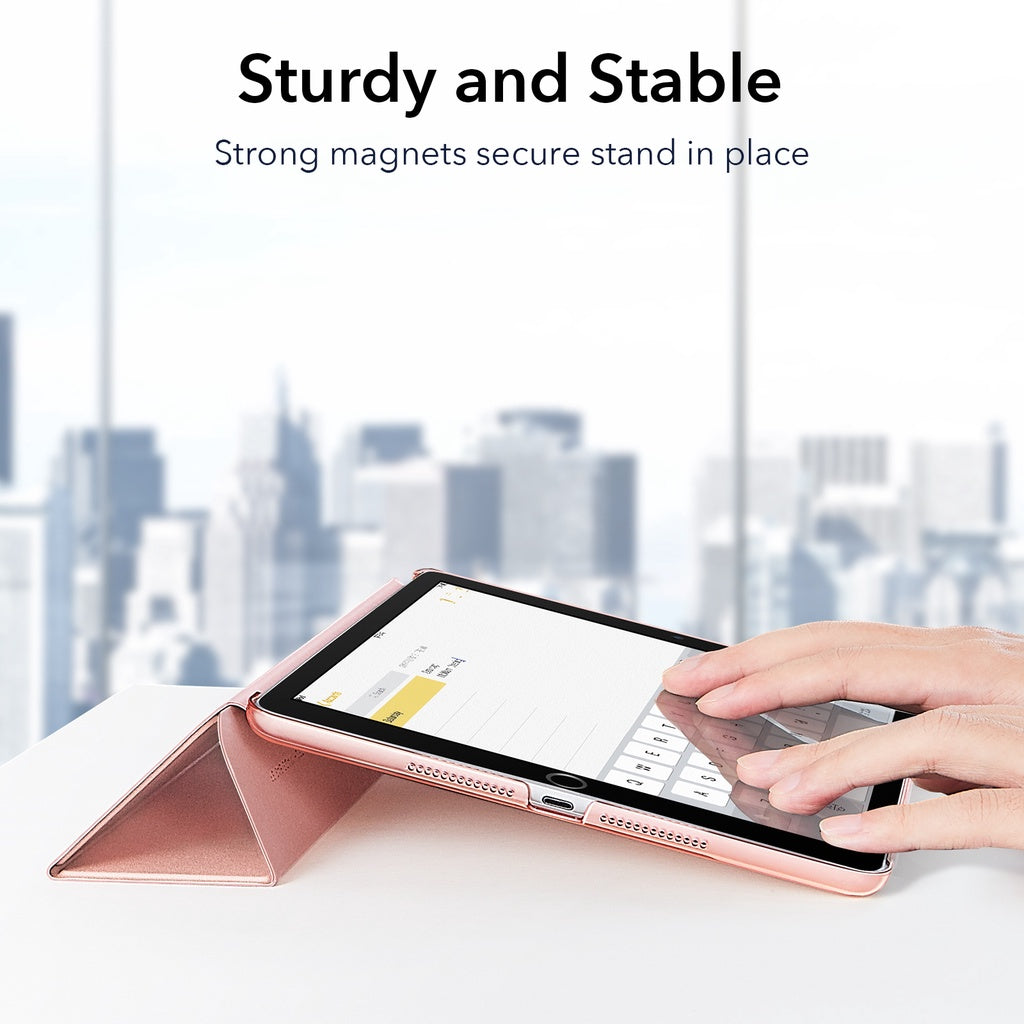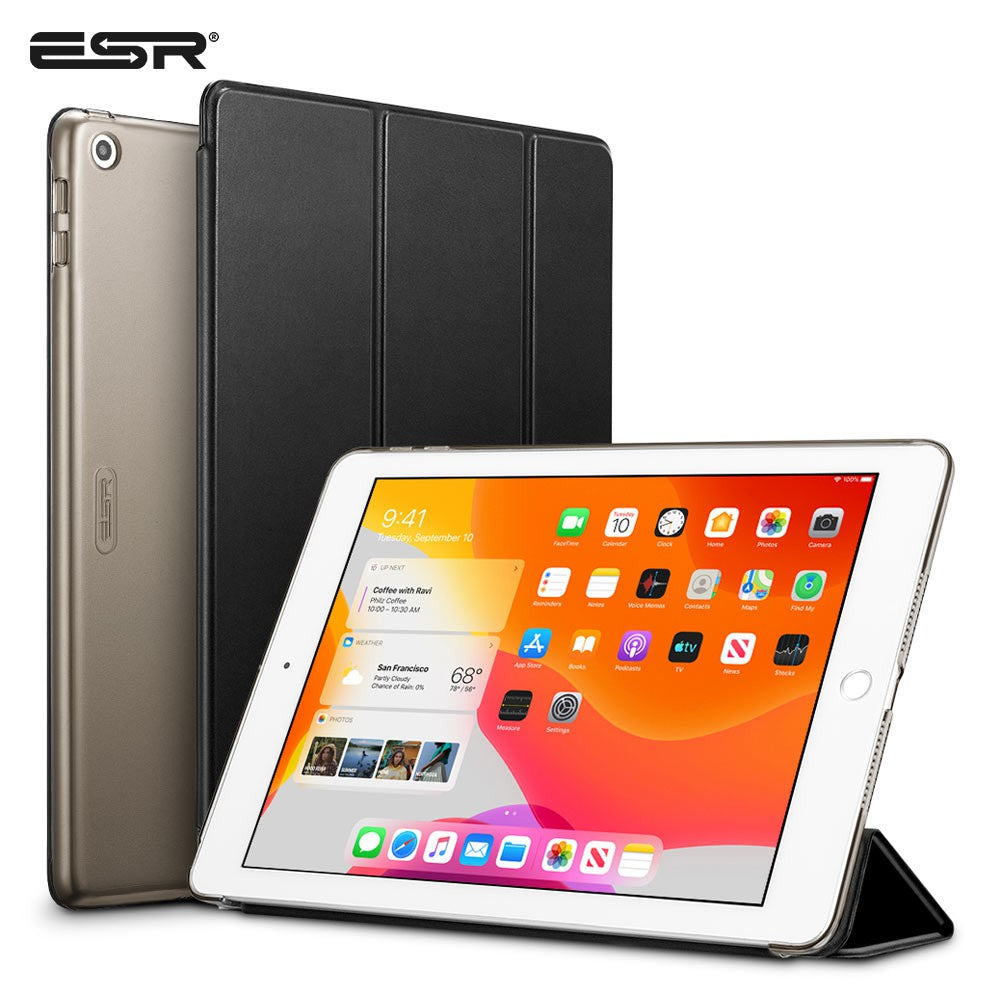 ESR Ascend Trifold iPad 9 / 8 / 7 Generation 10.2" Trifold Smart Case Auto Sleep Wake Lightweight Case Cover
[Compatibility]: Designed exclusively for the iPad 7th Gen 10.2" 2019. Not compatible with any other iPad models.
[Trifold Stand Design]: The trifold magnetic folding design enables both viewing and typing stand modes.
[Reliable Auto Sleep/Wake]: Strong built-in magnets work seamlessly with your iPad's auto sleep/wake function.
[Screen Protected]: Powerful magnets keep the front cover sealed and your iPad screen safe from scratches.
[Fashionable and Protective]: Slim and lightweight hard back design adds minimal bulk while protecting your iPad. The translucent frosted back cover allows you to see the logo through your favorite color.