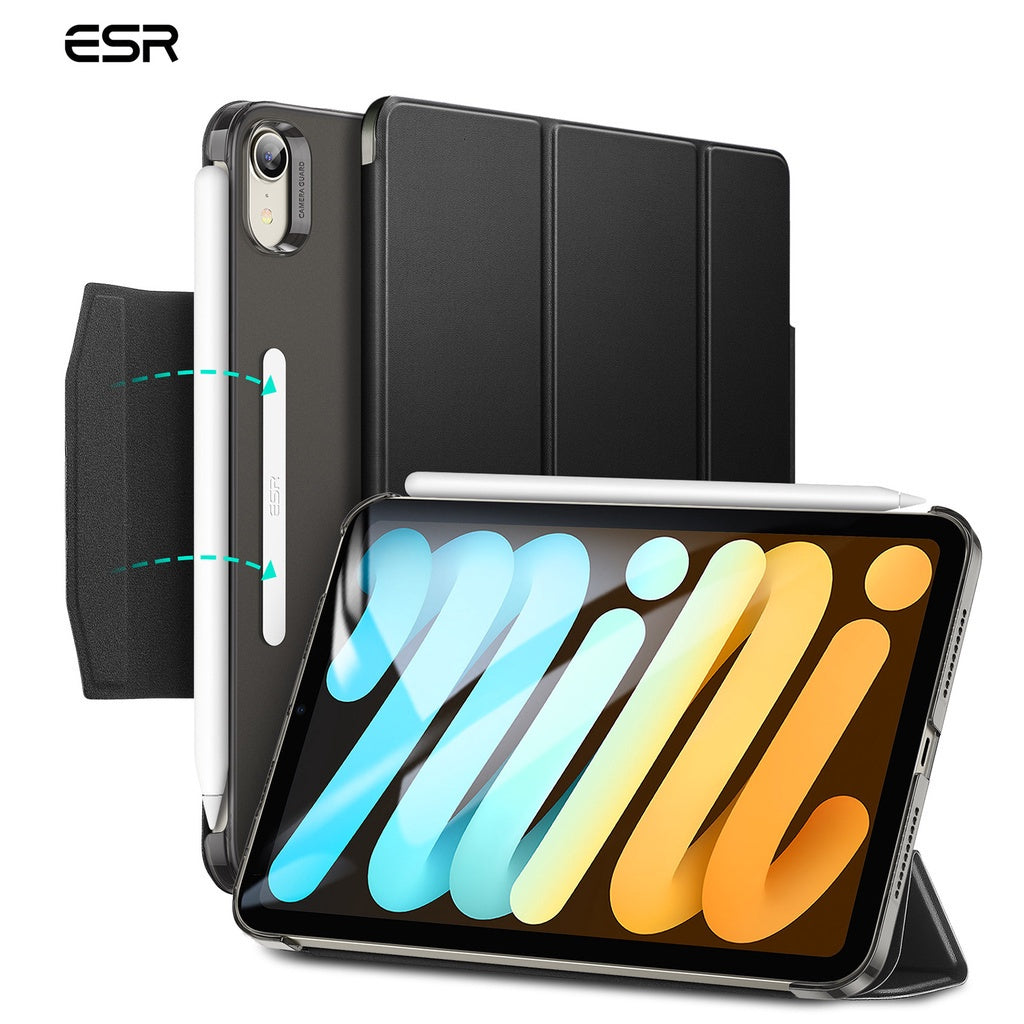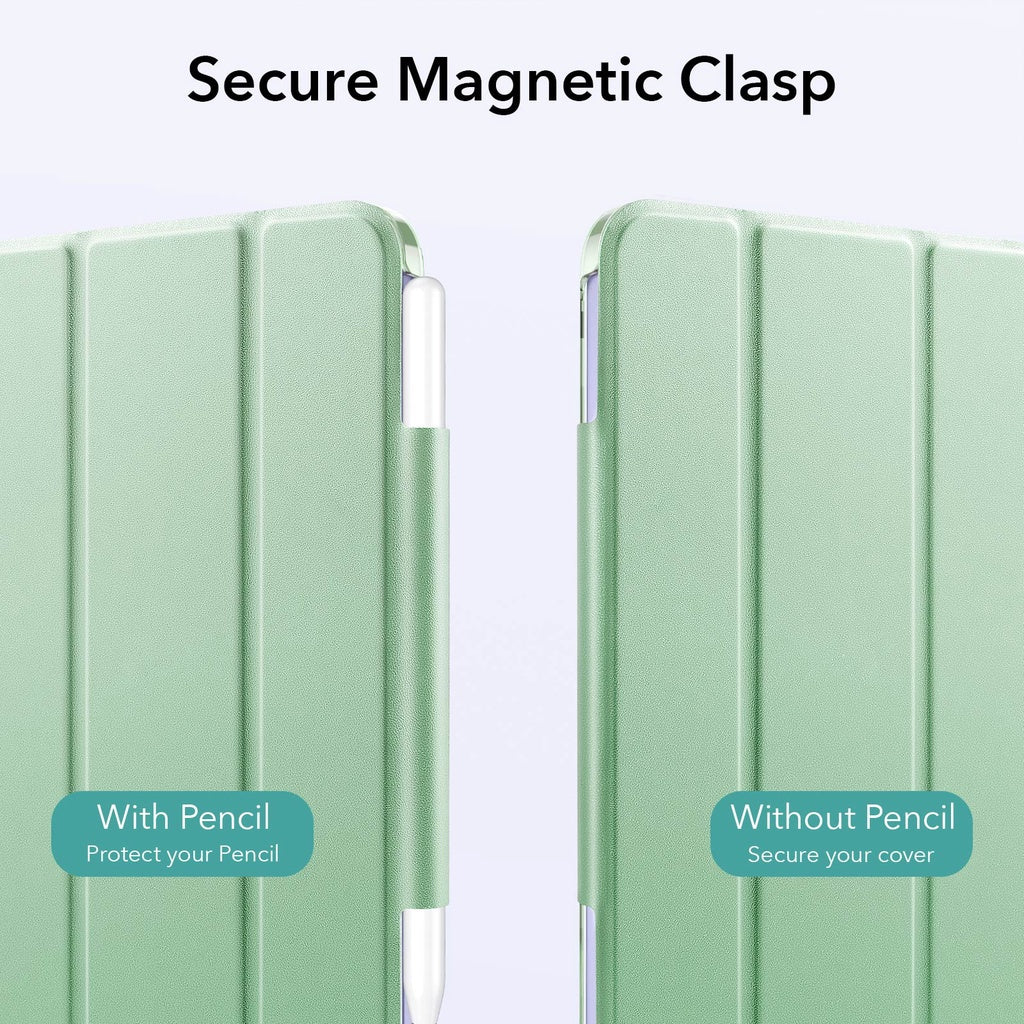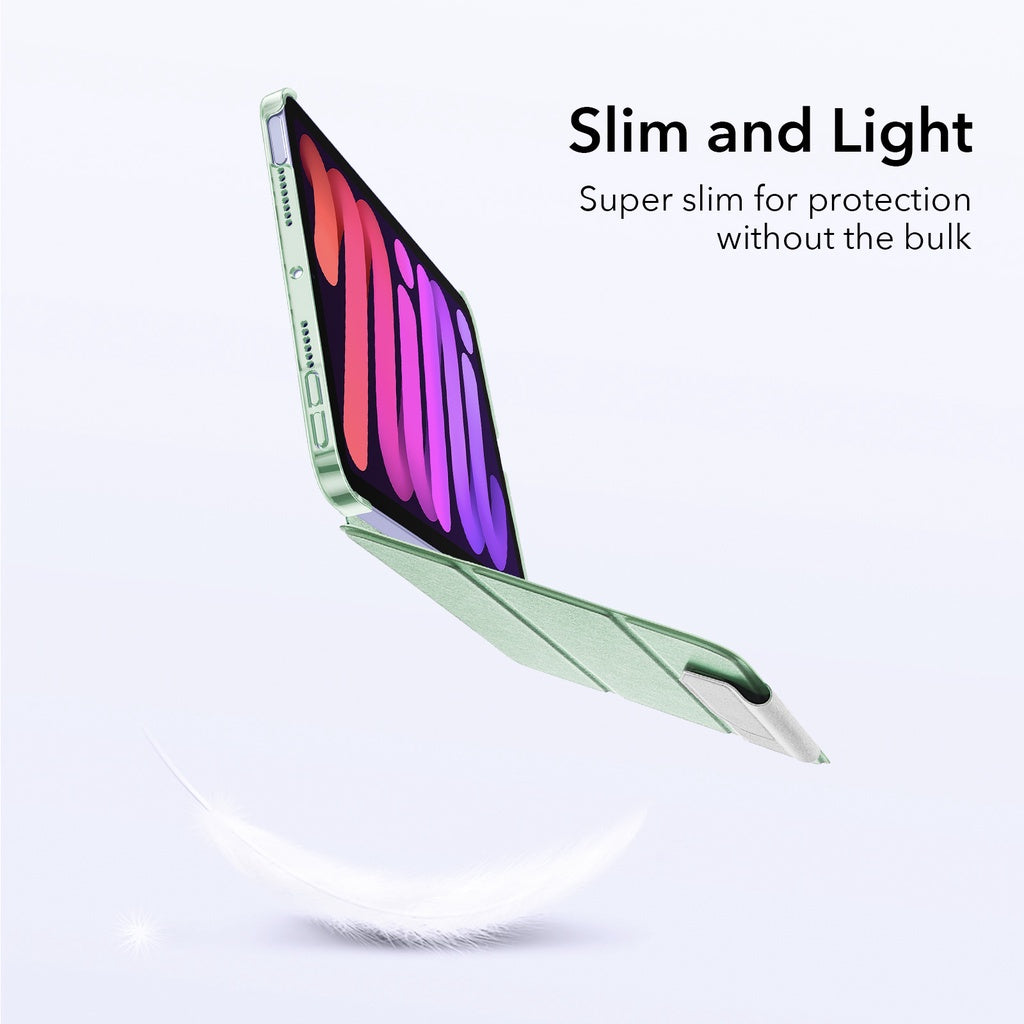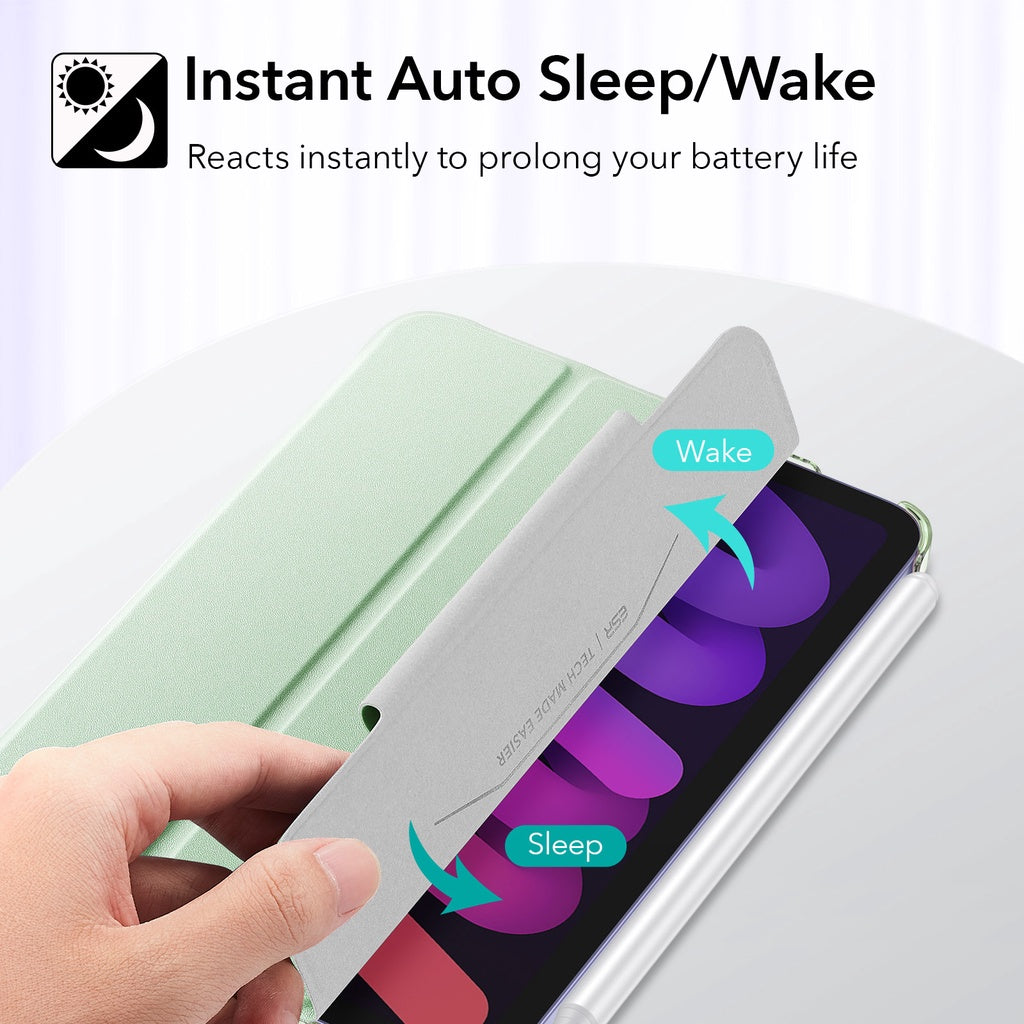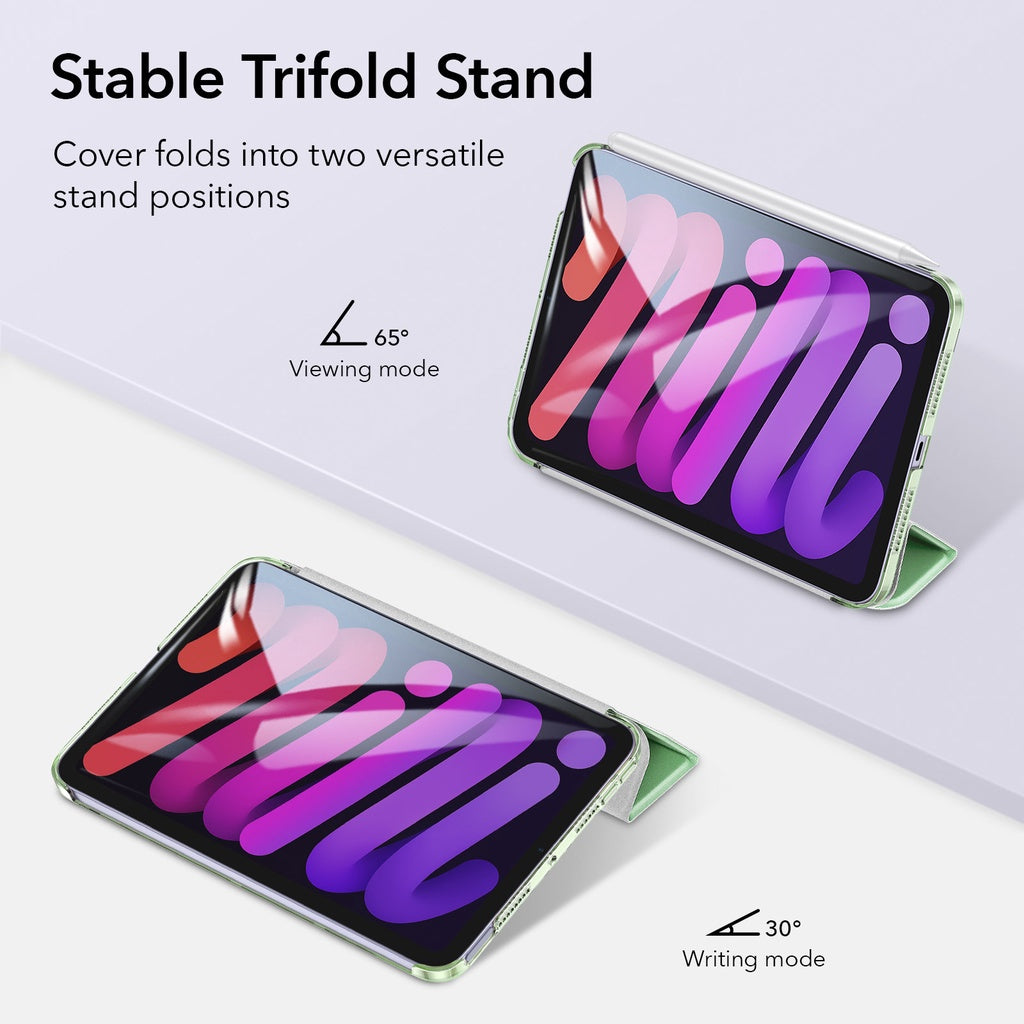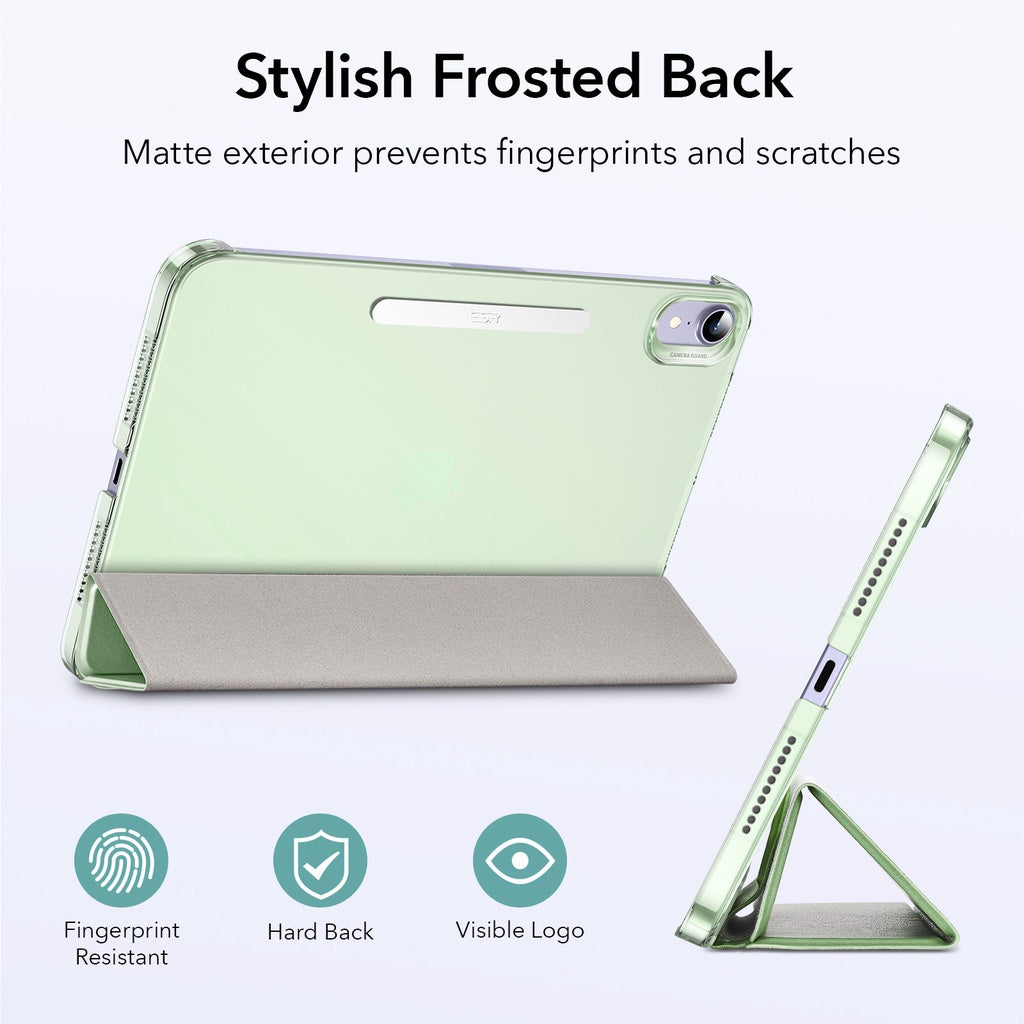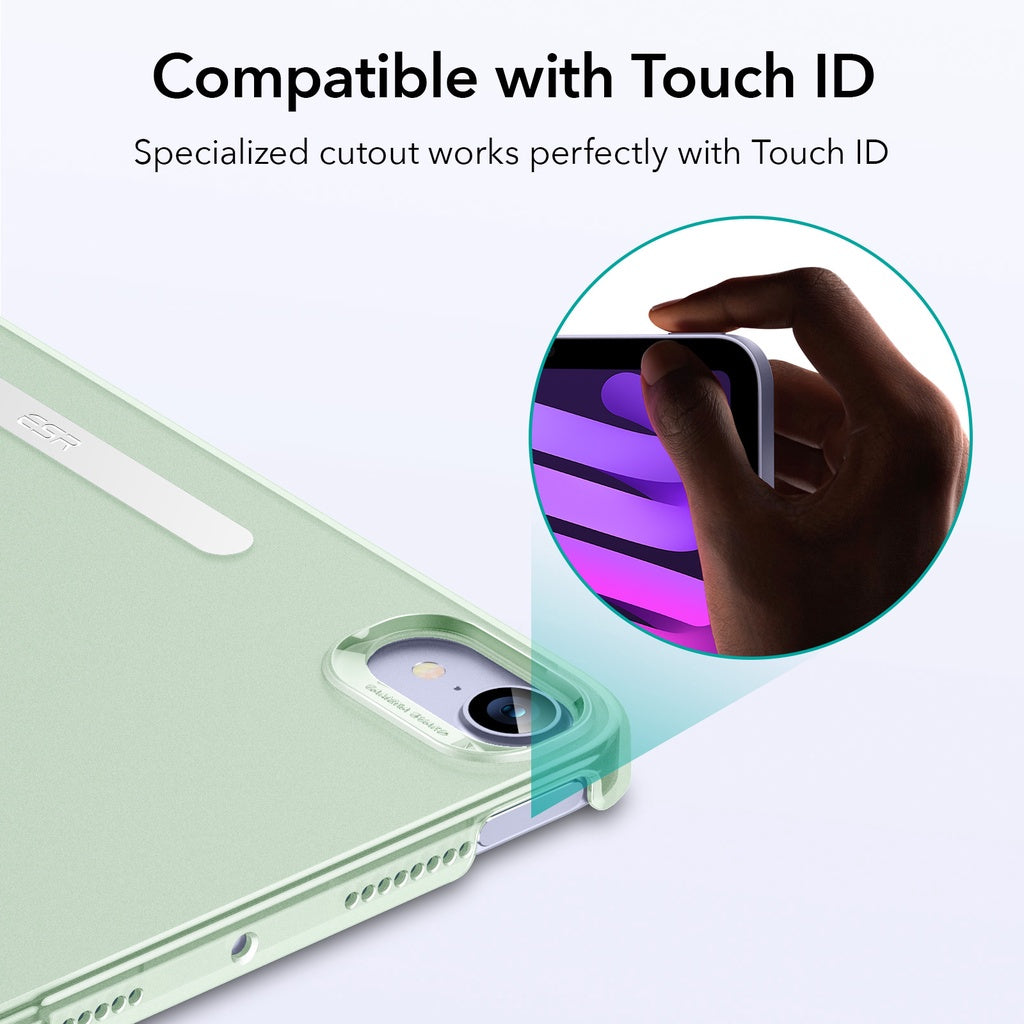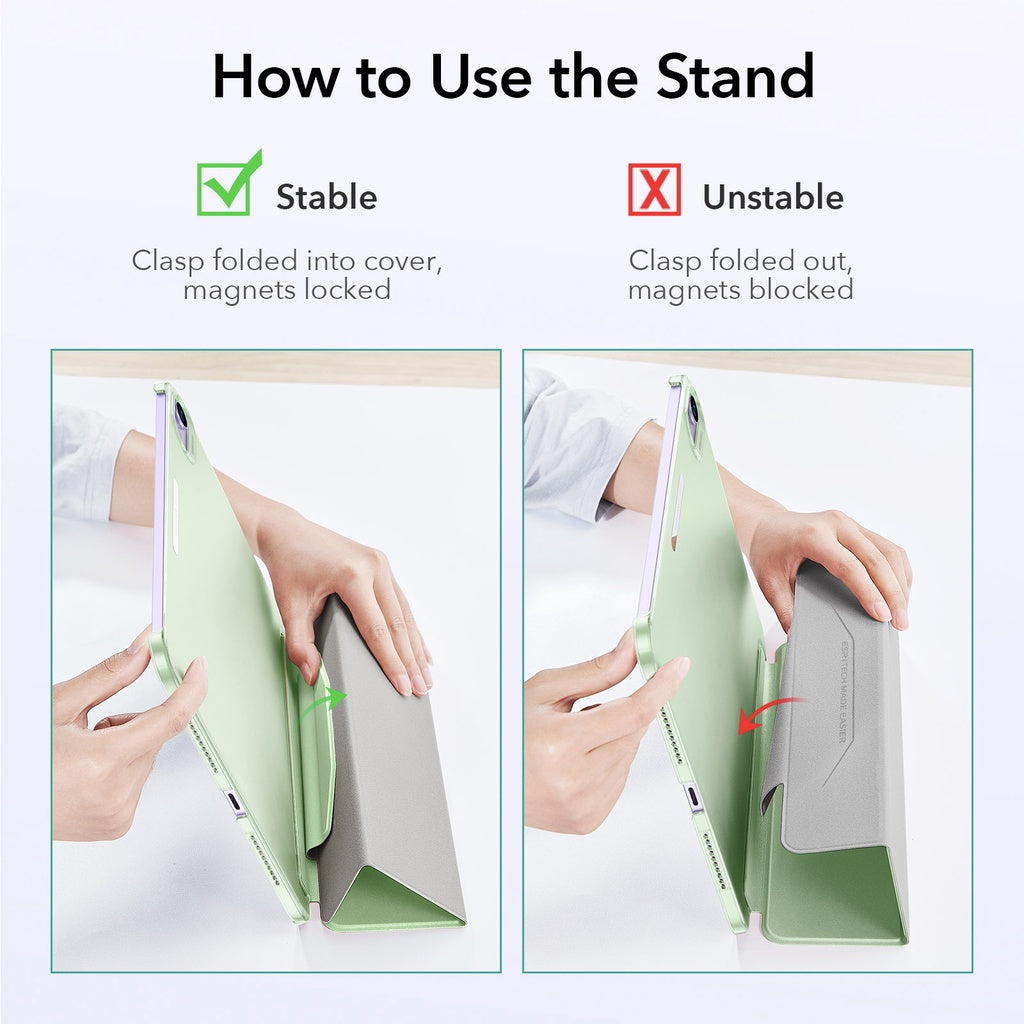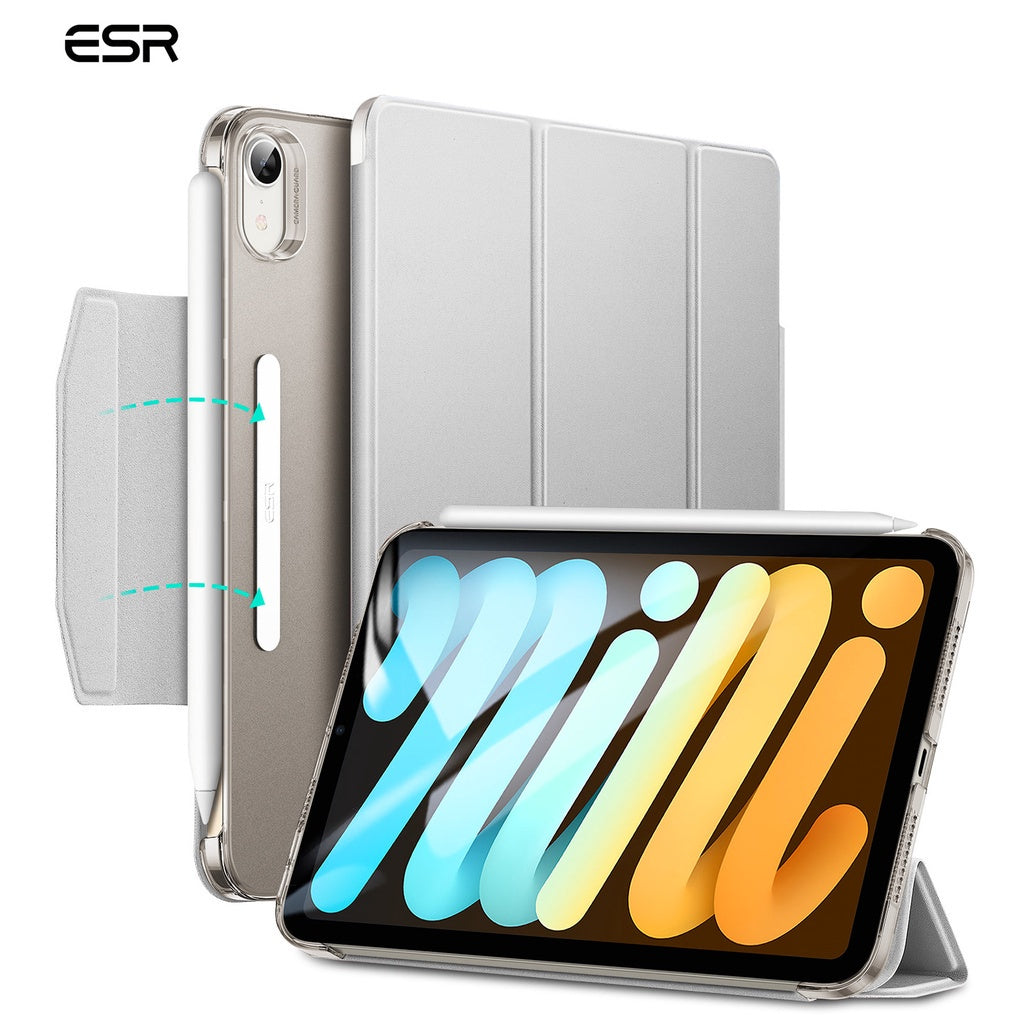 ESR Ascend Trifold iPad mini 6 2021 Cover Smart Cover with Pencil Holder Magnetic Stand Case
Compatibility
Only for iPad mini 6 (2021)
Two Stand Modes
Magnetic trifold stand supports both viewing and writing modes
Slim & Light
Guard against scratches and fingerprints while remaining slim
Full Apple Pencil Support
Supports Apple Pencil 2 magnetic attachment and wireless charging
Constructed for Protection
This iPad case is built with a rigid backplate to prevent your iPad from twisting upon impact. Torsion (an engineering term for twisting) leads to broken backs and cracked screens, all things that our iPad Pro case defends against.
Two Stand Modes
The tri-fold front cover transforms into two stand positions. The higher angle is perfect for watching shows, and the lower angle offers an excellent surface to type on or use your Apple Pencil.
Auto Sleep/Wake
Quickly and reliably responds to opening and closing your screen cover and works seamlessly with your iPad's auto sleep/wake function, which keeps you from wasting even one second of battery life.
Secure Magnetic Clasp
The magnetic clasp folds over your Apple Pencil to keep it securely magnetically attached to your iPads side. Keep your cover closed and your Apple Pencil secured.
Compatibility
Only for iPad mini 6 (2021)
Two Stand Modes
Magnetic trifold stand supports both viewing and writing modes
Slim & Light
Guard against scratches and fingerprints while remaining slim
Full Apple Pencil Support
Supports Apple Pencil 2 magnetic attachment and wireless charging