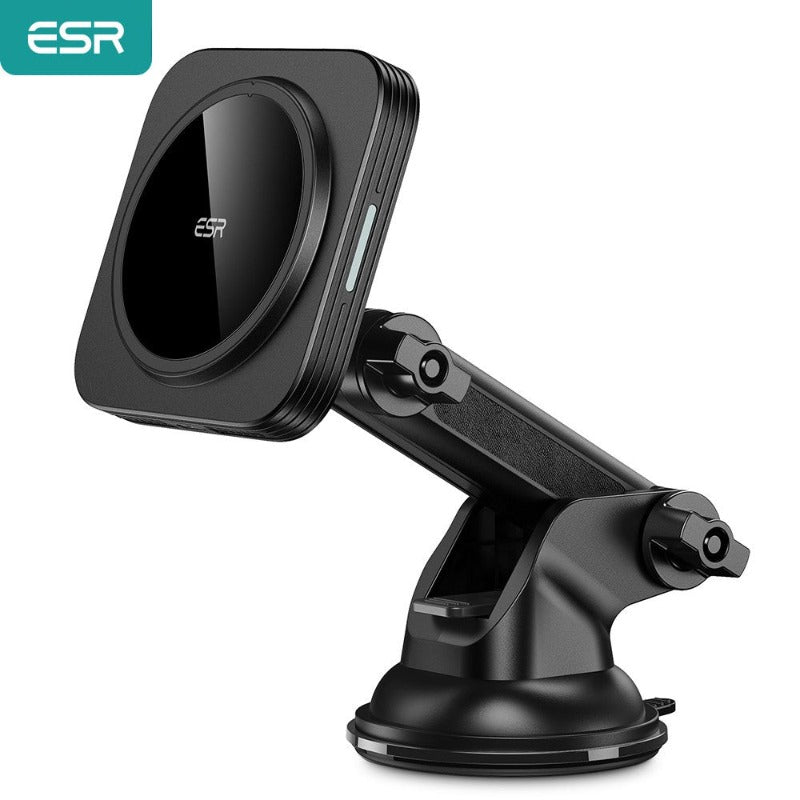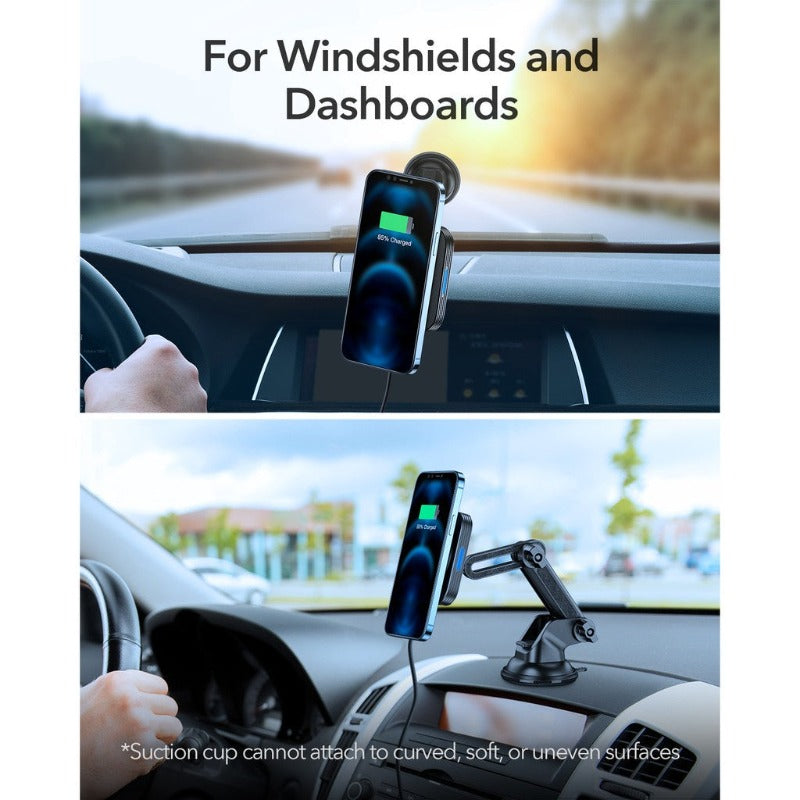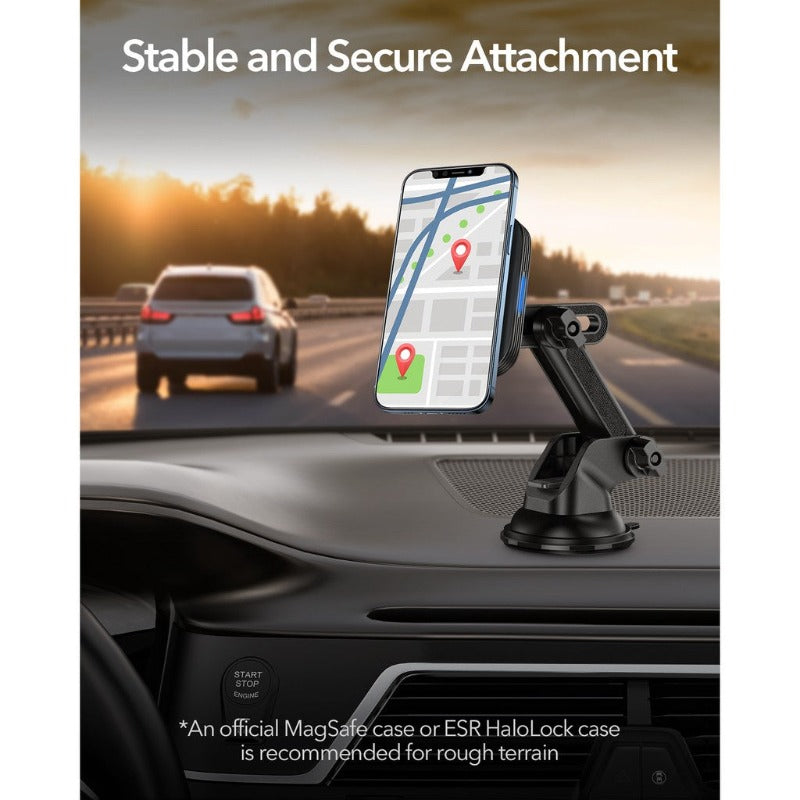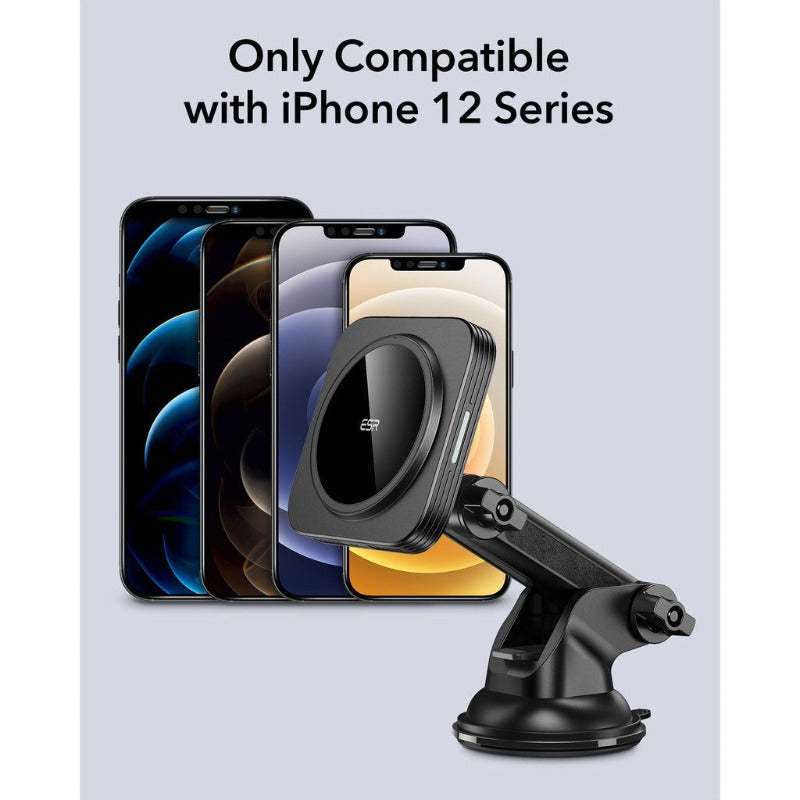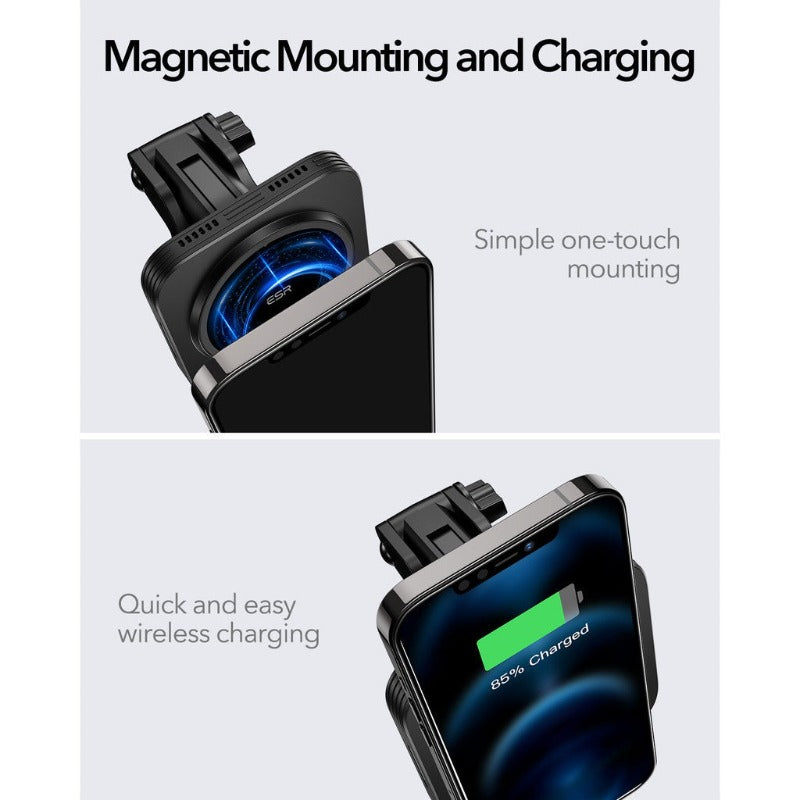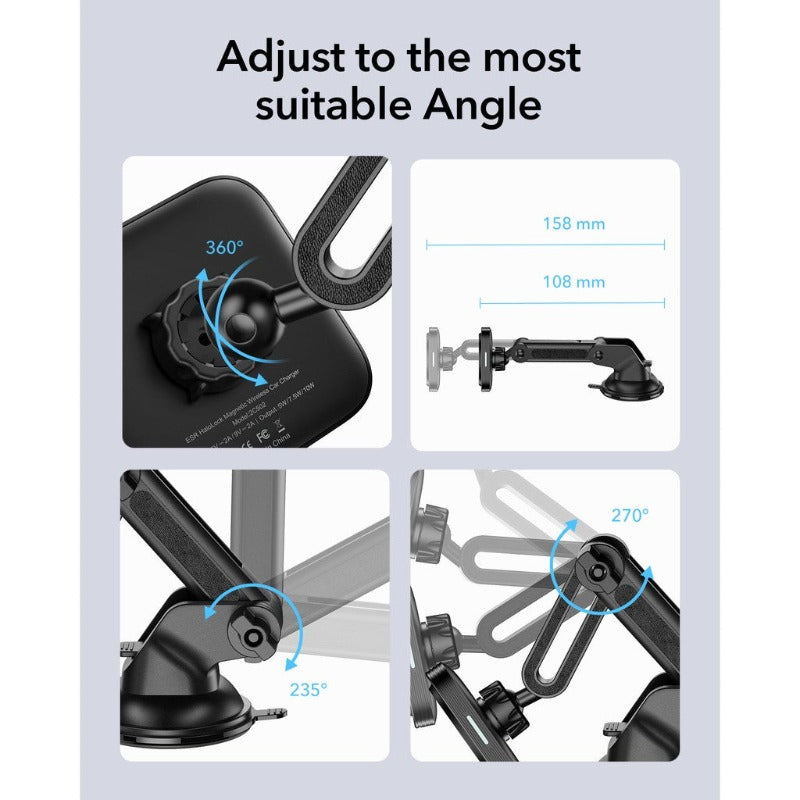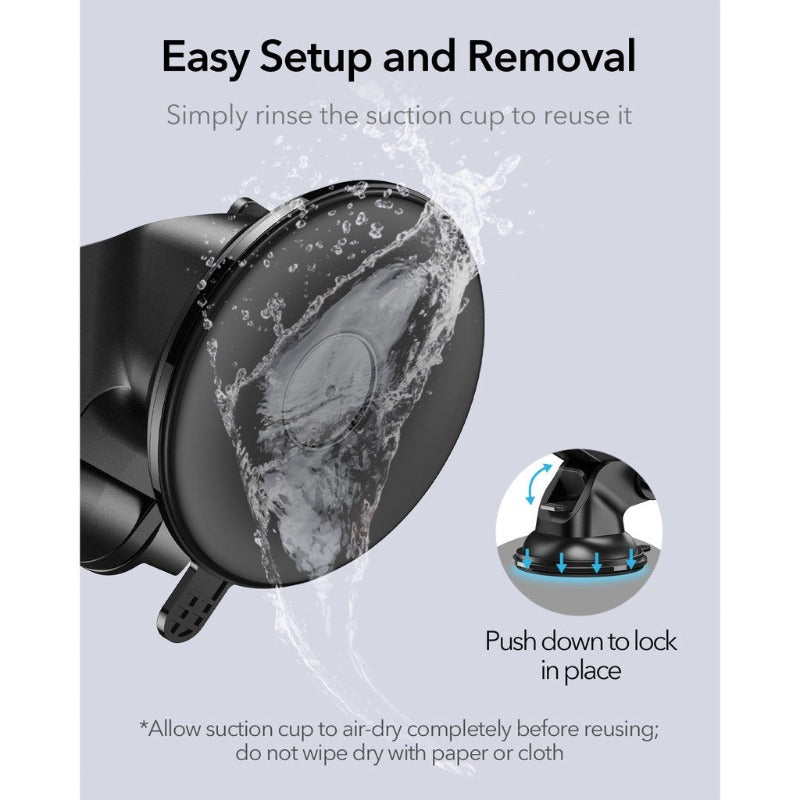 ESR HaloLock Magnetic Wireless Car Charger Mount for iPhone 12 Pro Max 15W Dashboard Magnet Car Charger
Halolock Magnetic Wireless Car Charger
1. Support wireless charging
2. Fast charging
3. Magentic locking
4. 360° rotation. (Securely holds your for iPhone 12 and automatically aligns it for faster charging)
ESR Car-used wireless charging holder can be installed on the windshield, dashboard, table and powerful suction cups safely.
Full 360 degree rotation allows the best viewing and easier to use features, which is the safest way to access your phone system.
Suction cup can not attach to curved, soft ot uneven surfaces.
the diameter of the ball is 17mm
Packing list
1 x Halolock Wireless Car Charger (80*80mm)
1 x Dashboard Mount
1 x istore-isend-sdn-bhd
1 x Cleaning Wipe
1 x 1 m USB-A to USB-C Cable