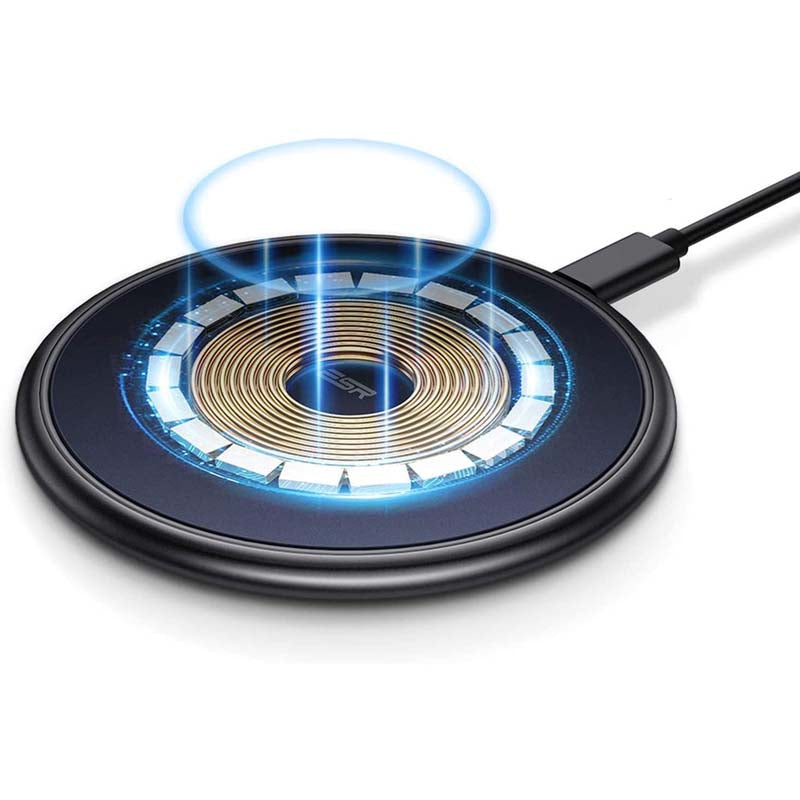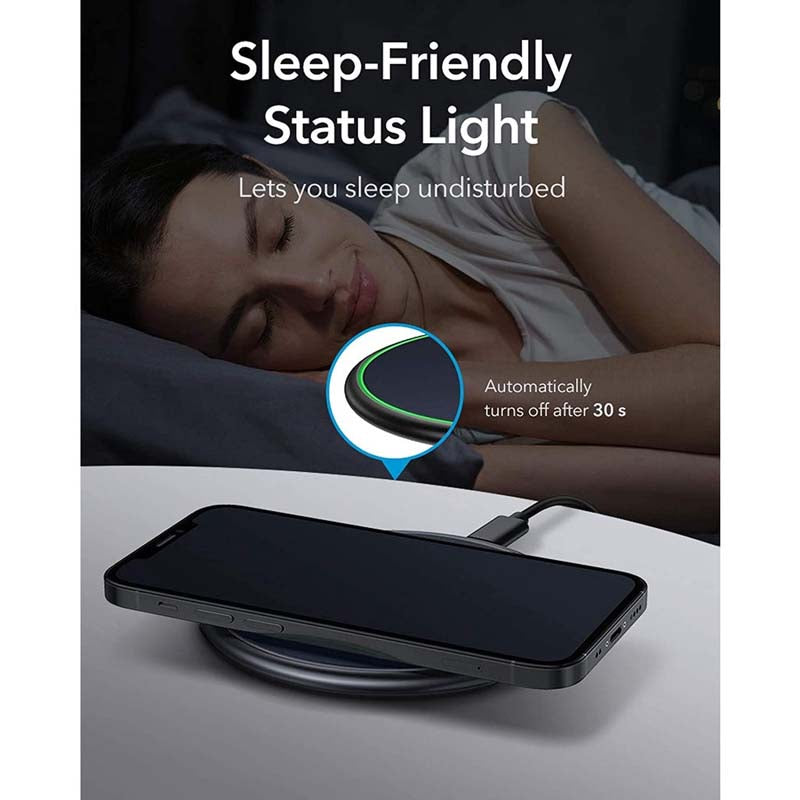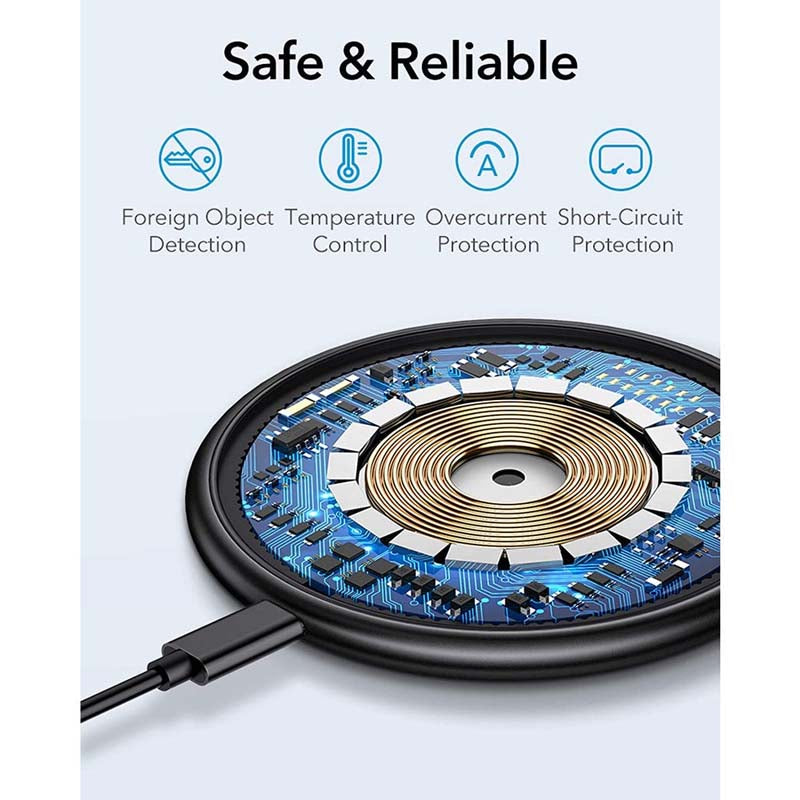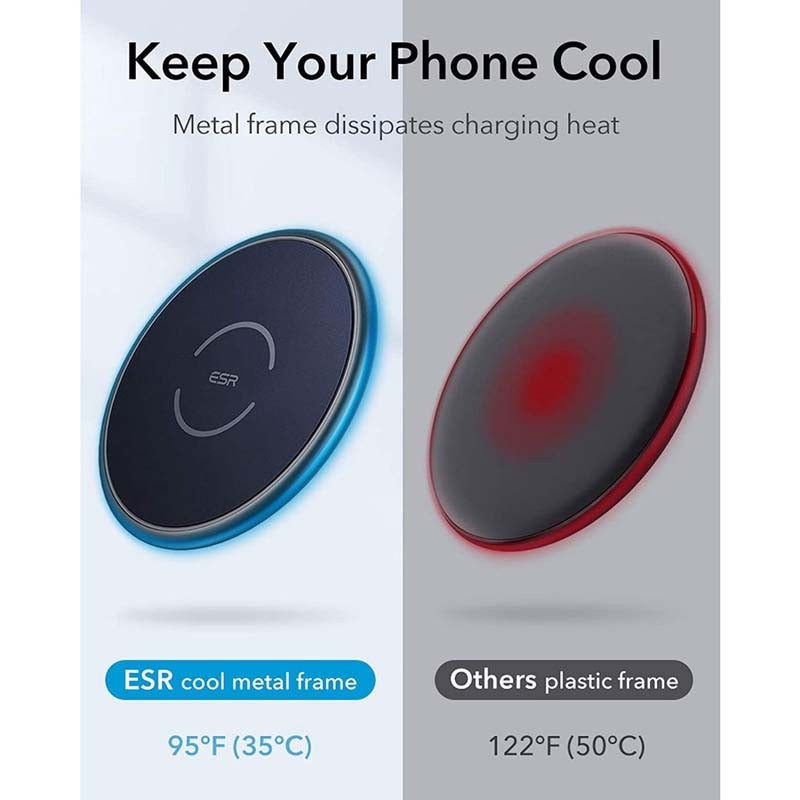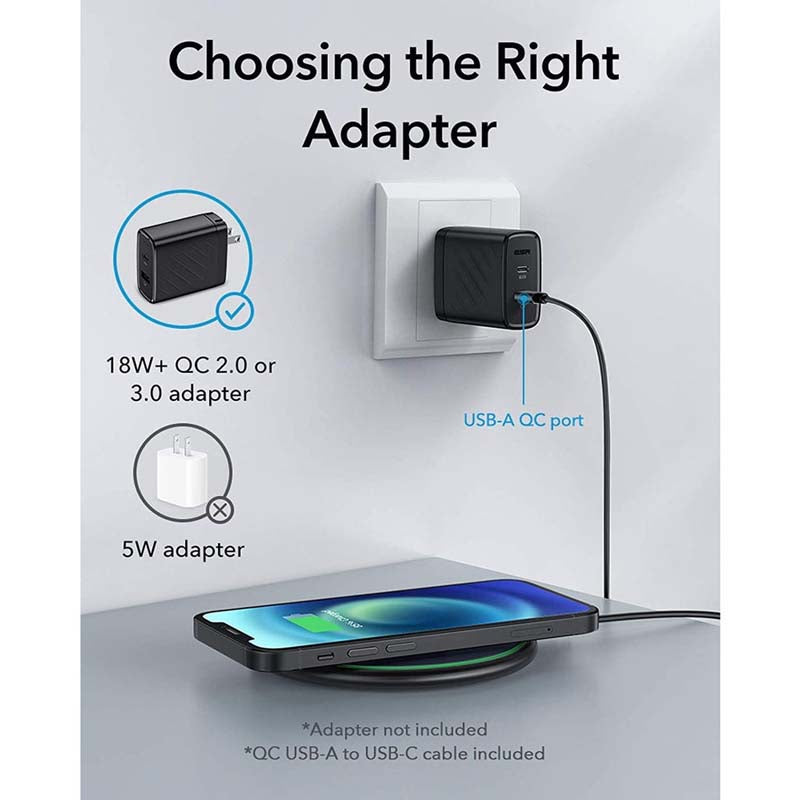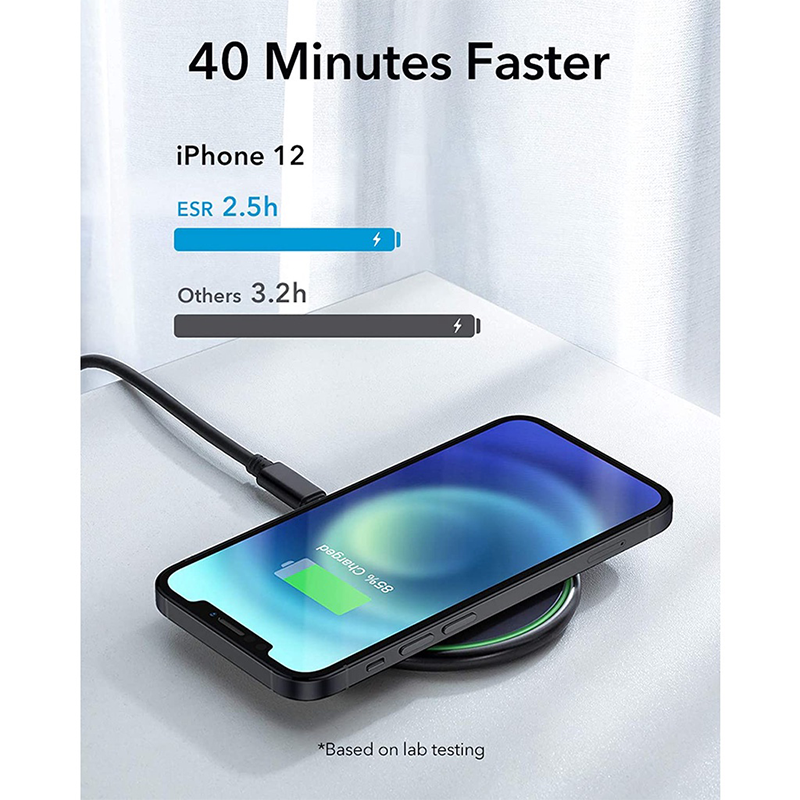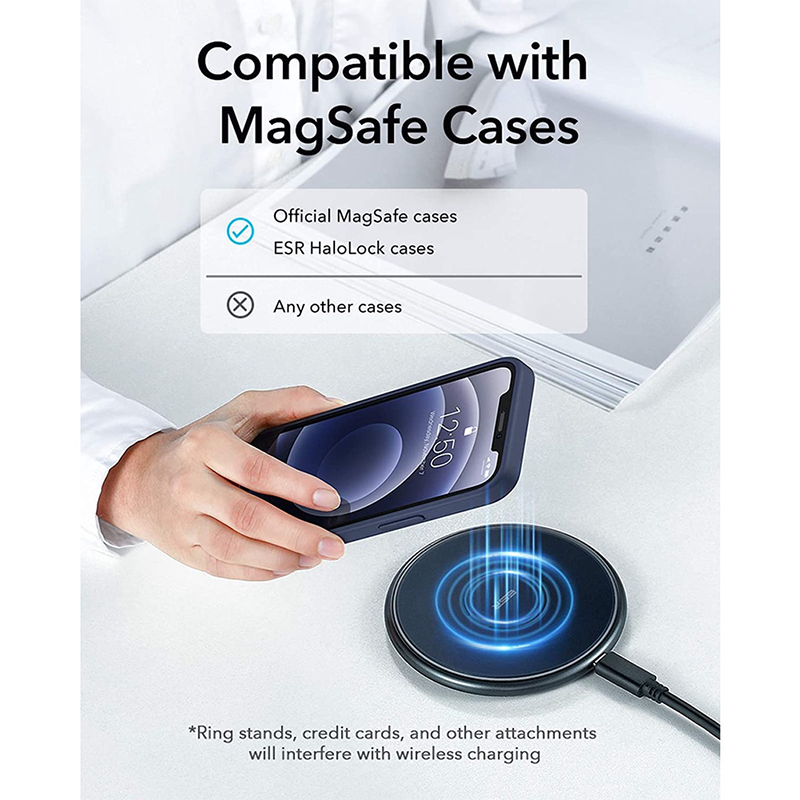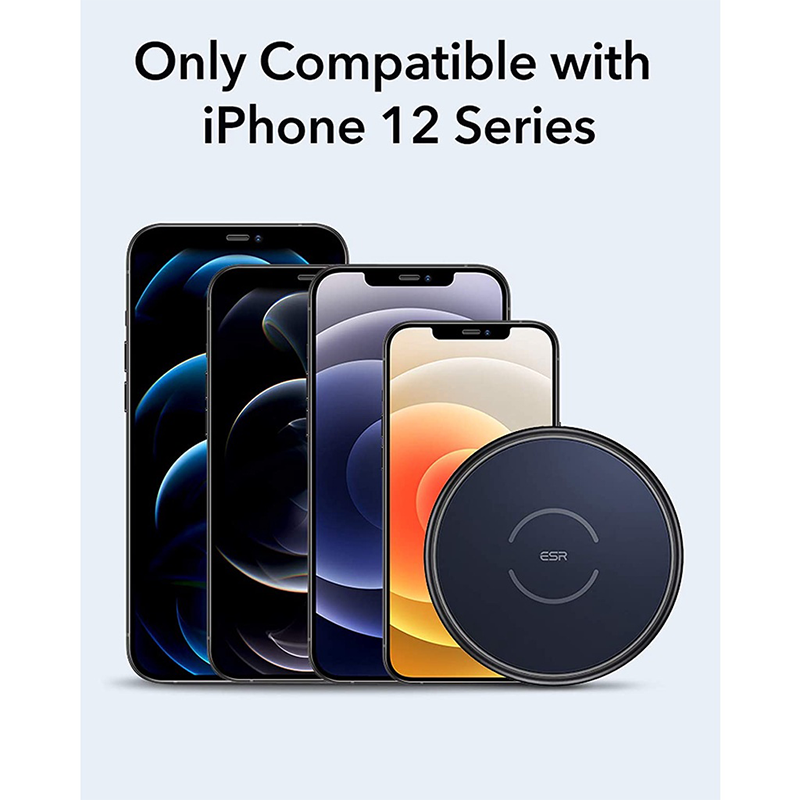 ESR HaloLock Magnetic Wireless Charger, Compatible with Mag-Safe Charger Compatible for iPhone 13 12 Pro Max Mini
Perfectly-Aligned Charging: The built-in ESR HaloLock magnetic ring keeps your iPhone perfectly centered on the charging pad for faster and easier charging.
Only for Magnetic Cases: Magnetic locking will only work with a caseless iPhone, an ESR HaloLock case, or an official iPhone MagSafe case. It will not work with a non-magnetic case or other third-party case. NOTE: Not compatible with ring stands, credit cards, or other attachments.
7.5W Fast Charging: Supports 7.5W fast charging when paired with an 18W+ QC cable (USB-A to C cable included) and fast charging adapter (not included).
User-Friendly: A heat-dissipating metal frame and built-in safety measures keep you and your device safe. Ideal for nightstands, with a compact design and a status light that turns off automatically after 30 seconds.