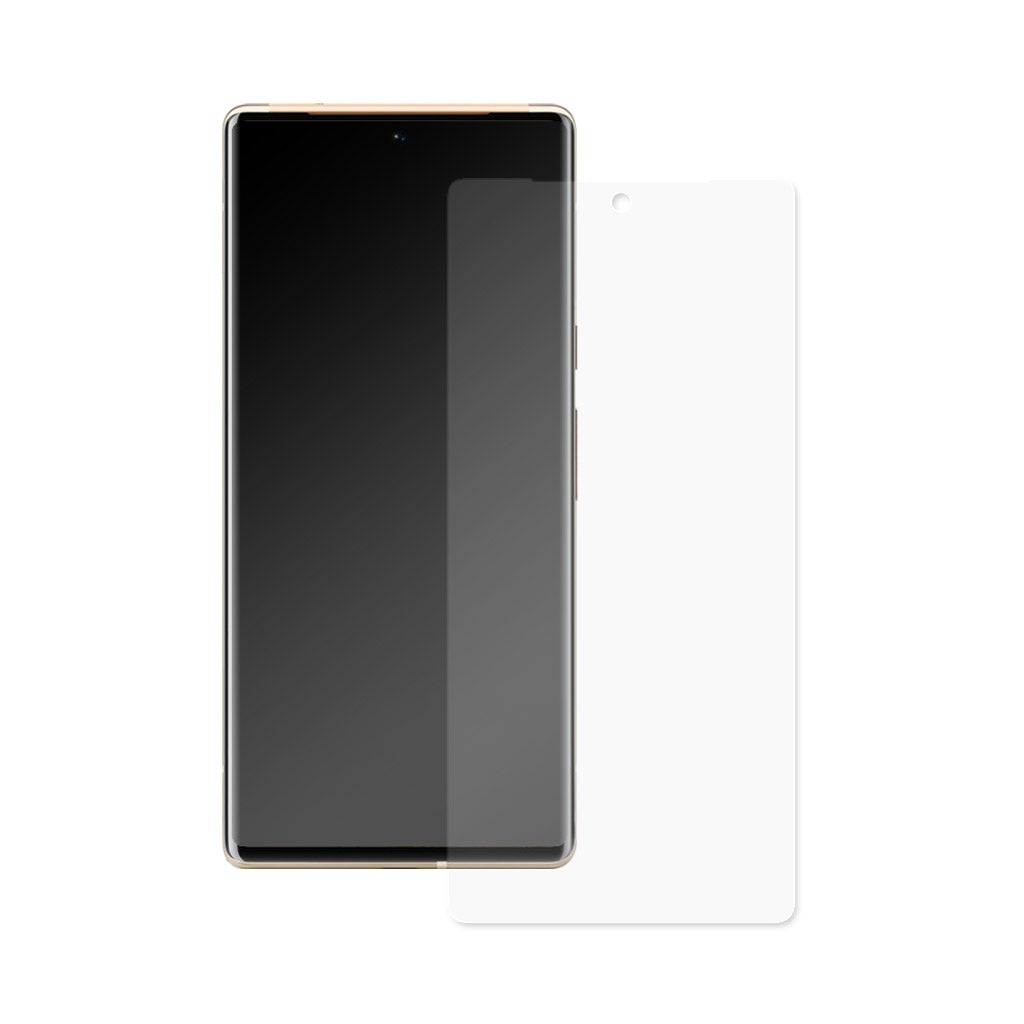 RhinoShield Impact Flex Protector for Google Pixel 6 / 6 Pro Screen Protector
✔️ SCRATCH RESISTANCE + SCREEN DEFENSE - 9H-level hardness material provides superior scratch protection against everyday objects such as keys, coins and pens. Tempered glass protects your screen against knocks and moderate drops as it is tougher than ordinary glass.
✔️ 3D CURVED EDGE - Slightly contoured to the edge of the curved screen for a more natural look and better edge protection due to wider coverage. Experience a full, non-obstructed screen display as the protector extends further to the edge.
✔️ HIGH OPTICAL CLARITY - Enjoy a crystal clear viewing experience due to the protector's 99% transparency rating, you will even forget you're using a protective glass film.
✔️ WATER + OIL REPELLENCY - Say goodbye to fingerprints, smudges, grease, dirt and marks caused by moisture. This protector is reinforced with a hydrophobic, oleophobic coating that repels water and oil-based residue. It's also easy to clean with a microfiber cloth.
✔️ COMPATIBILITY - This product is both compatible with Pixel 6 and with all our RhinoShield cases for the Pixel 6. The protector comes in two versions: with white frame or black frame.