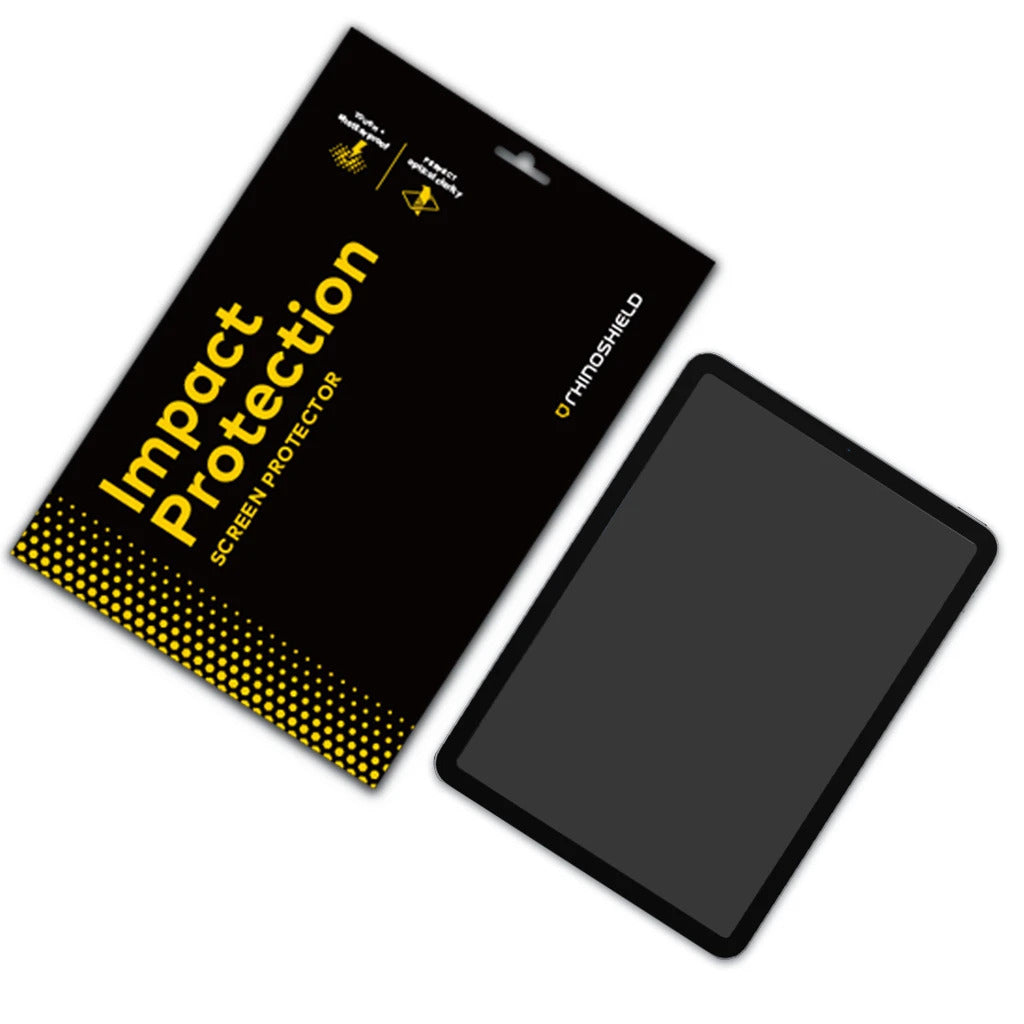 RhinoShield Impact Protection iPad Air 10.9" 4th Generation (2020) Screen Protector
Our RhinoShield screen protectors are designed with this problem in mind and will help you prevent unhappy accidents. Feel free to visit our Website for free video tutorials and further information.
Prevent your screen from getting scratches - Easy to install and bubble free - Full touchscreen sensivity and compatibility with 3D-Touch - Enjoy the RhinoShield Replacement Program in case the product gets damaged by protecting your device for a small replacement fee What makes
The advantage of the RhinoShield Impact Resistant Screen Protector is its plastic based formula. In the event of a drop a glass based Screen Protector is likely to shatter and thus not longer usable. The Impact Resistant Screen Protector however, will absorb the force of the impact, not only protecting the screen but also leaving the foil almost intact for further use
The Impact Flex Protector has an oleophobic coating that resists fingerprints and smudges.