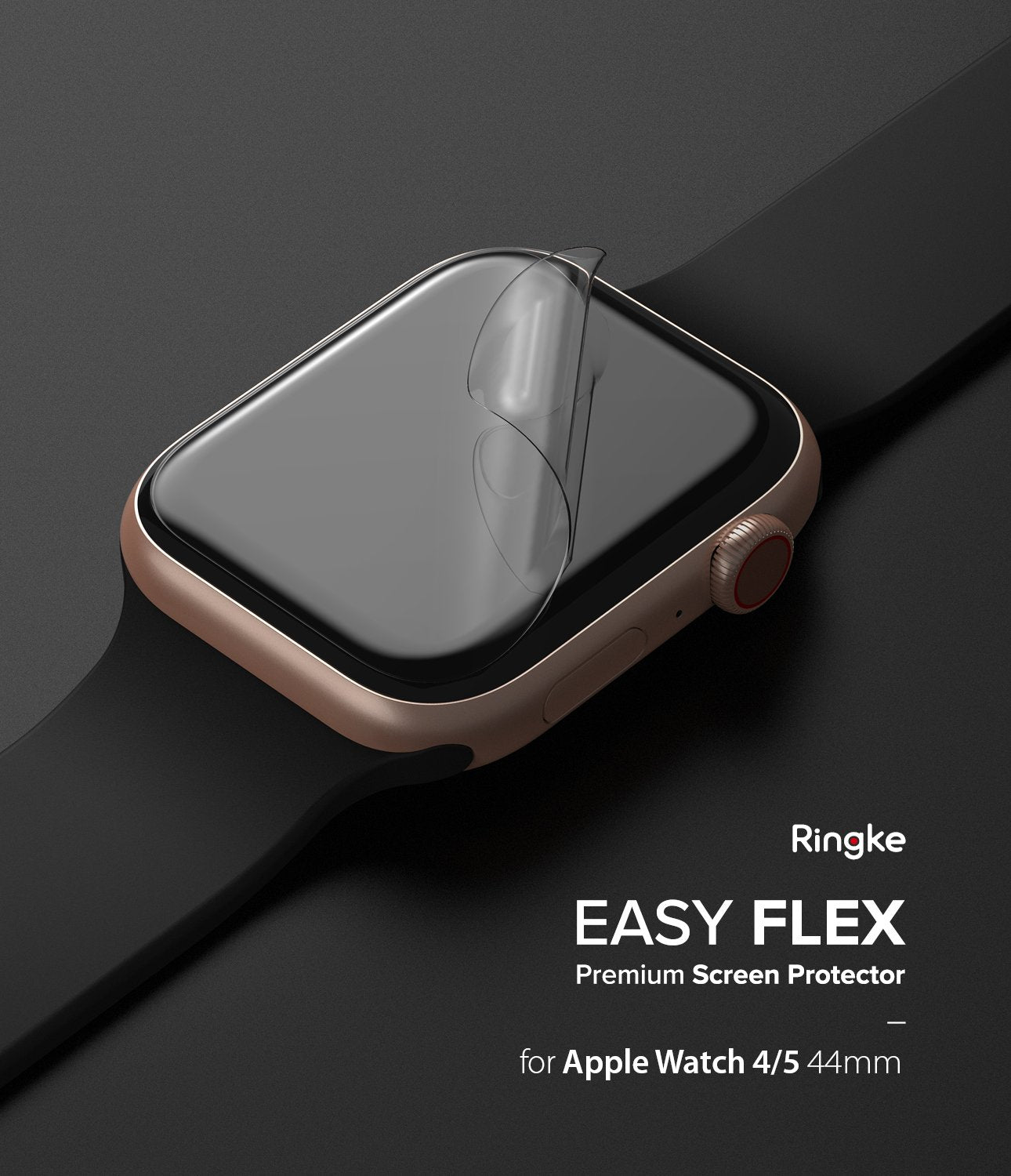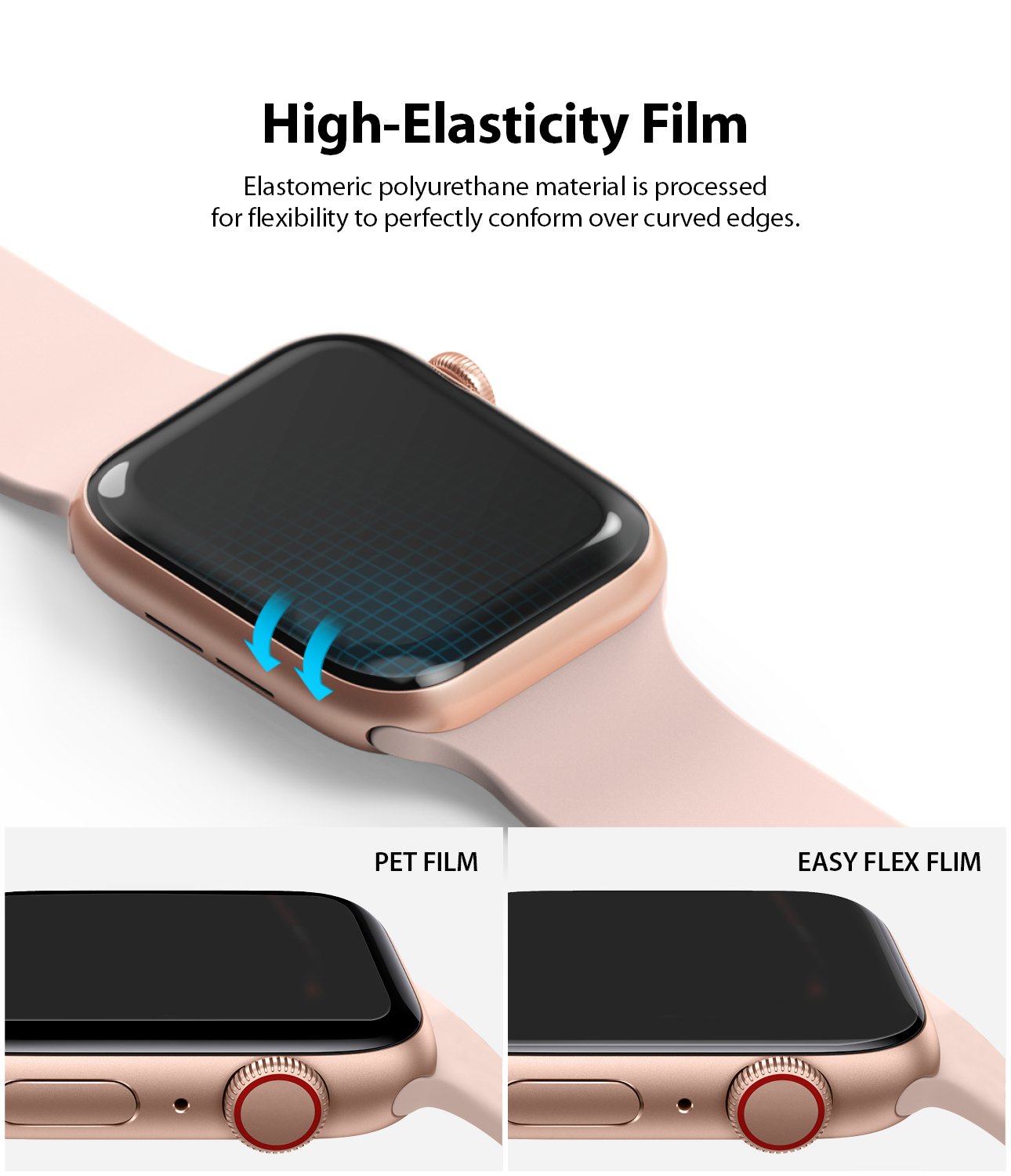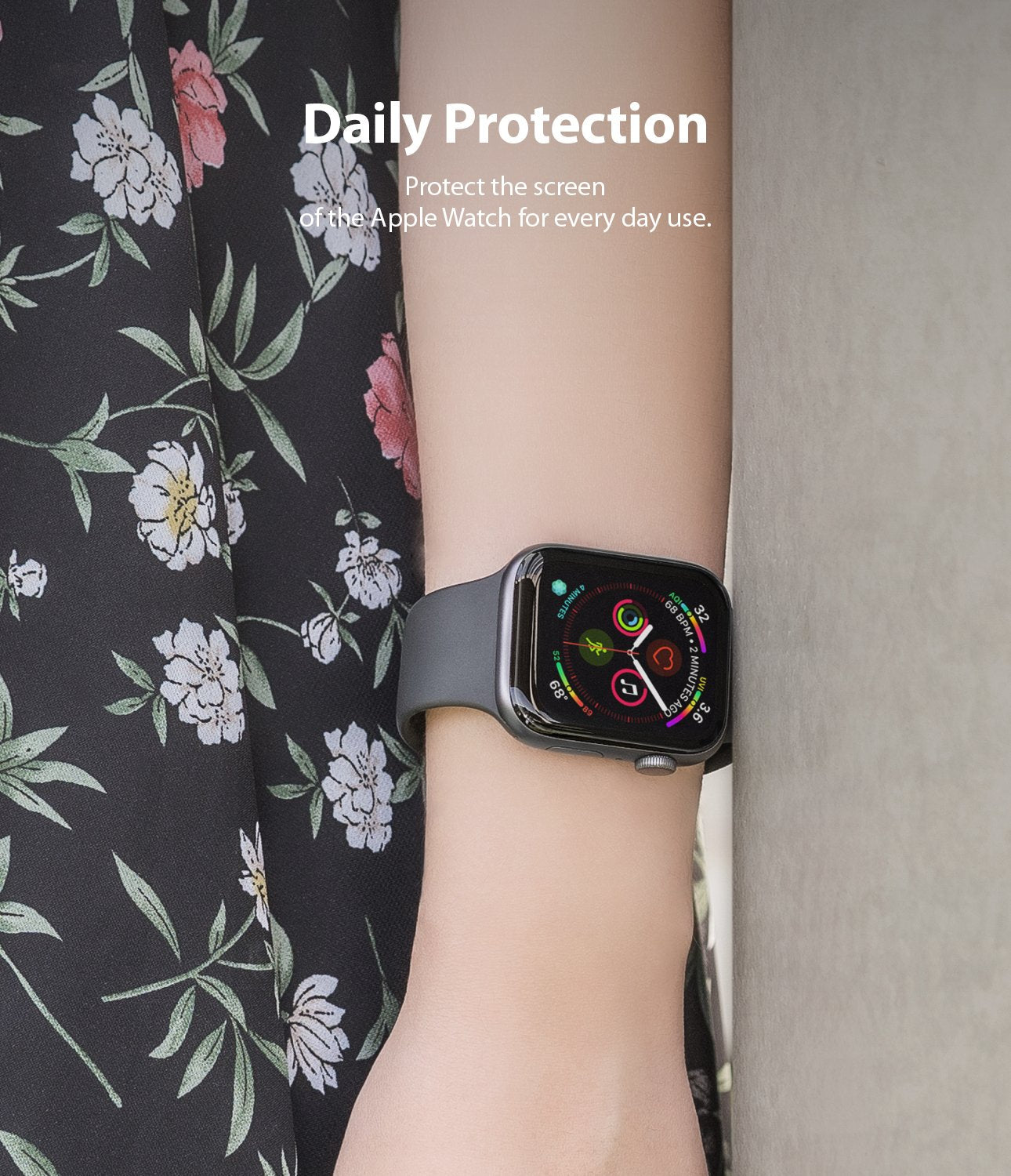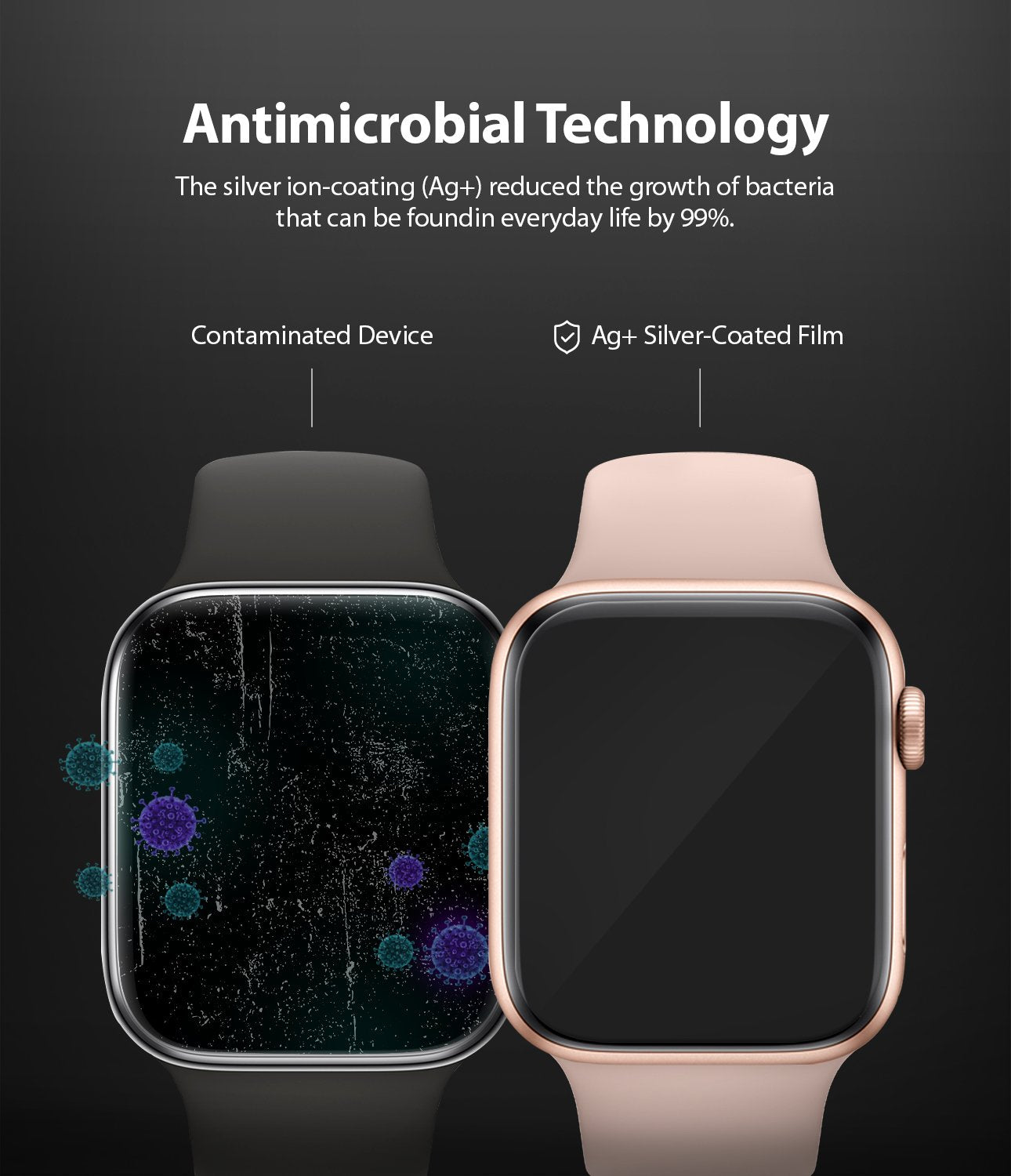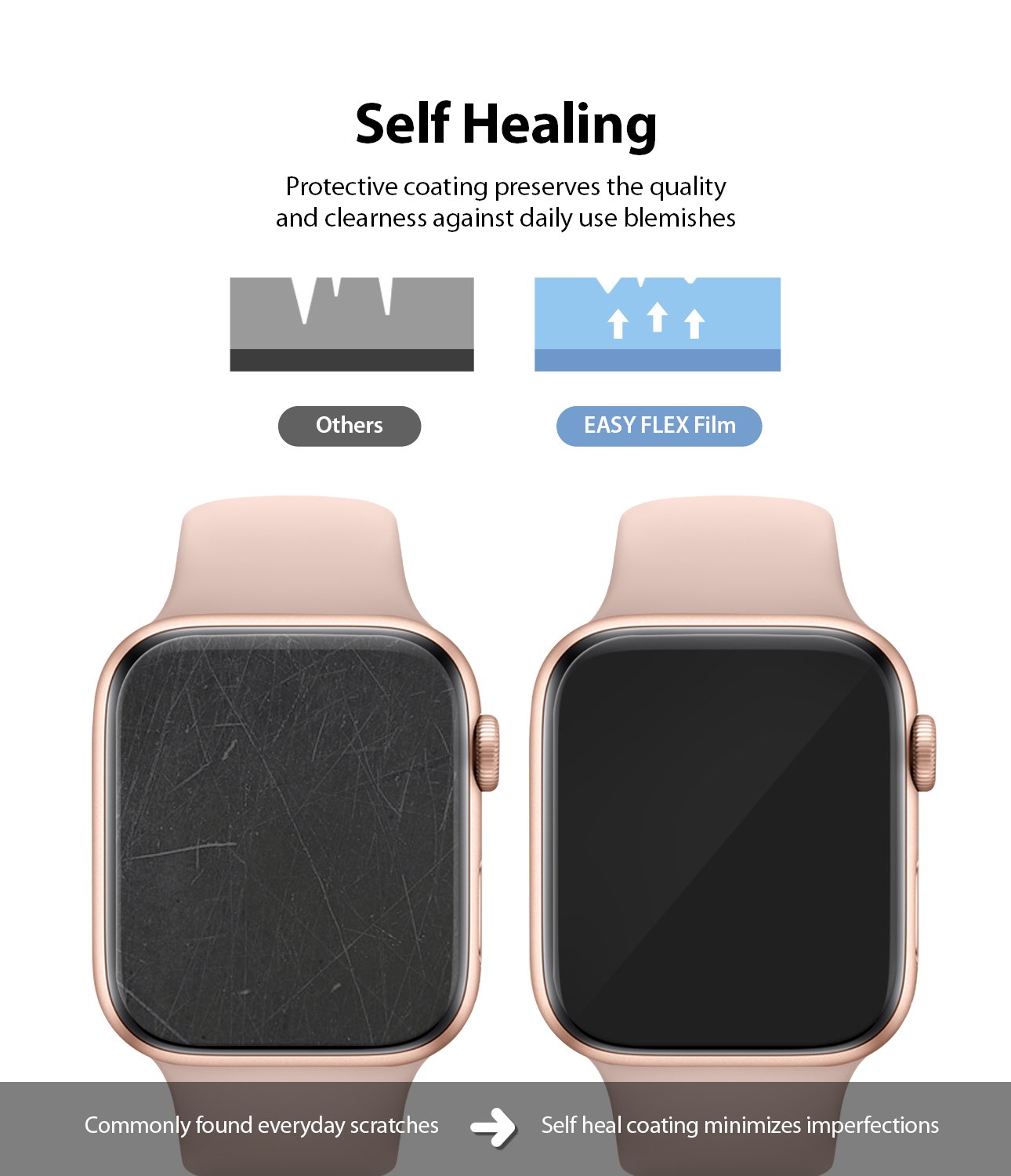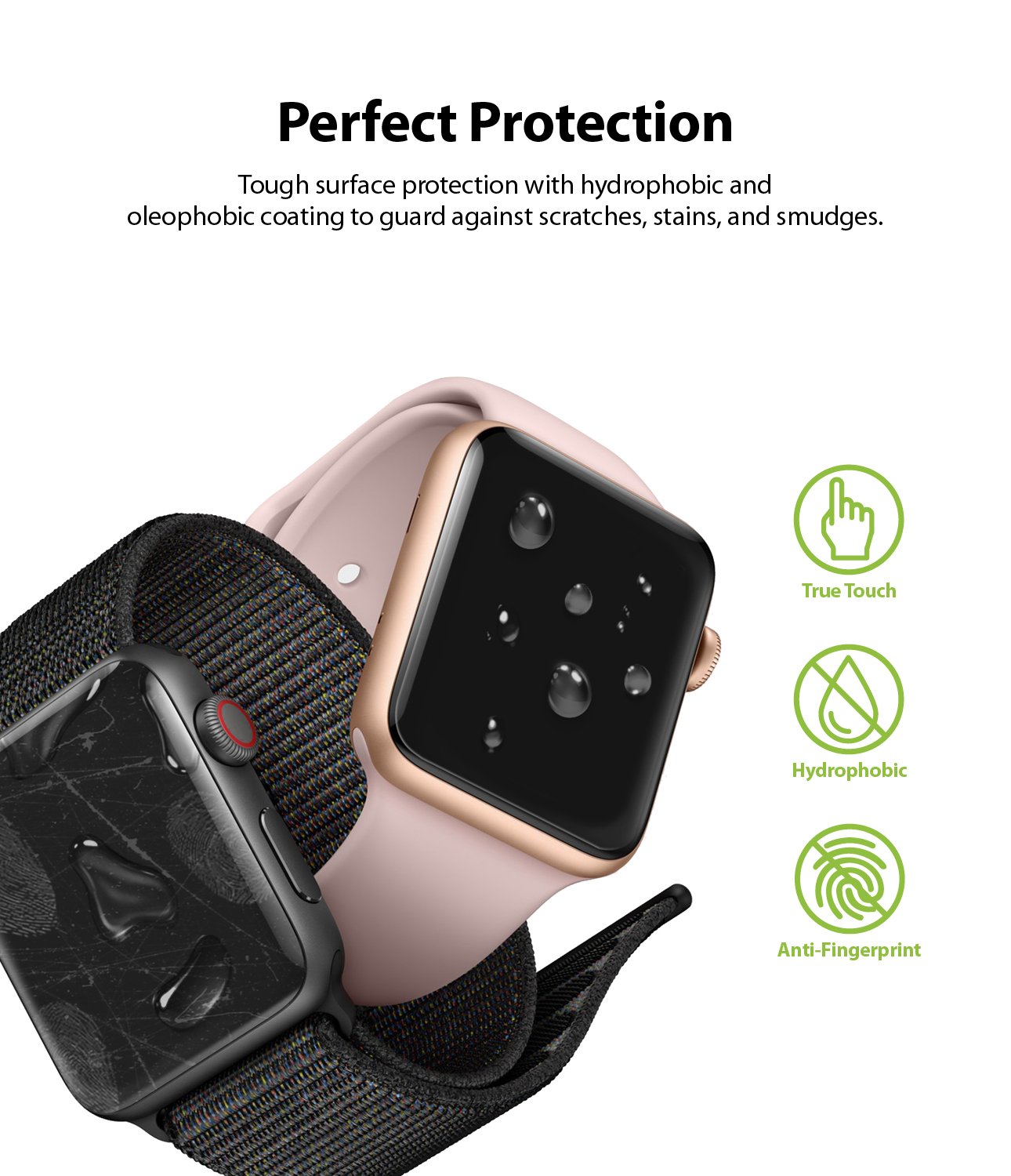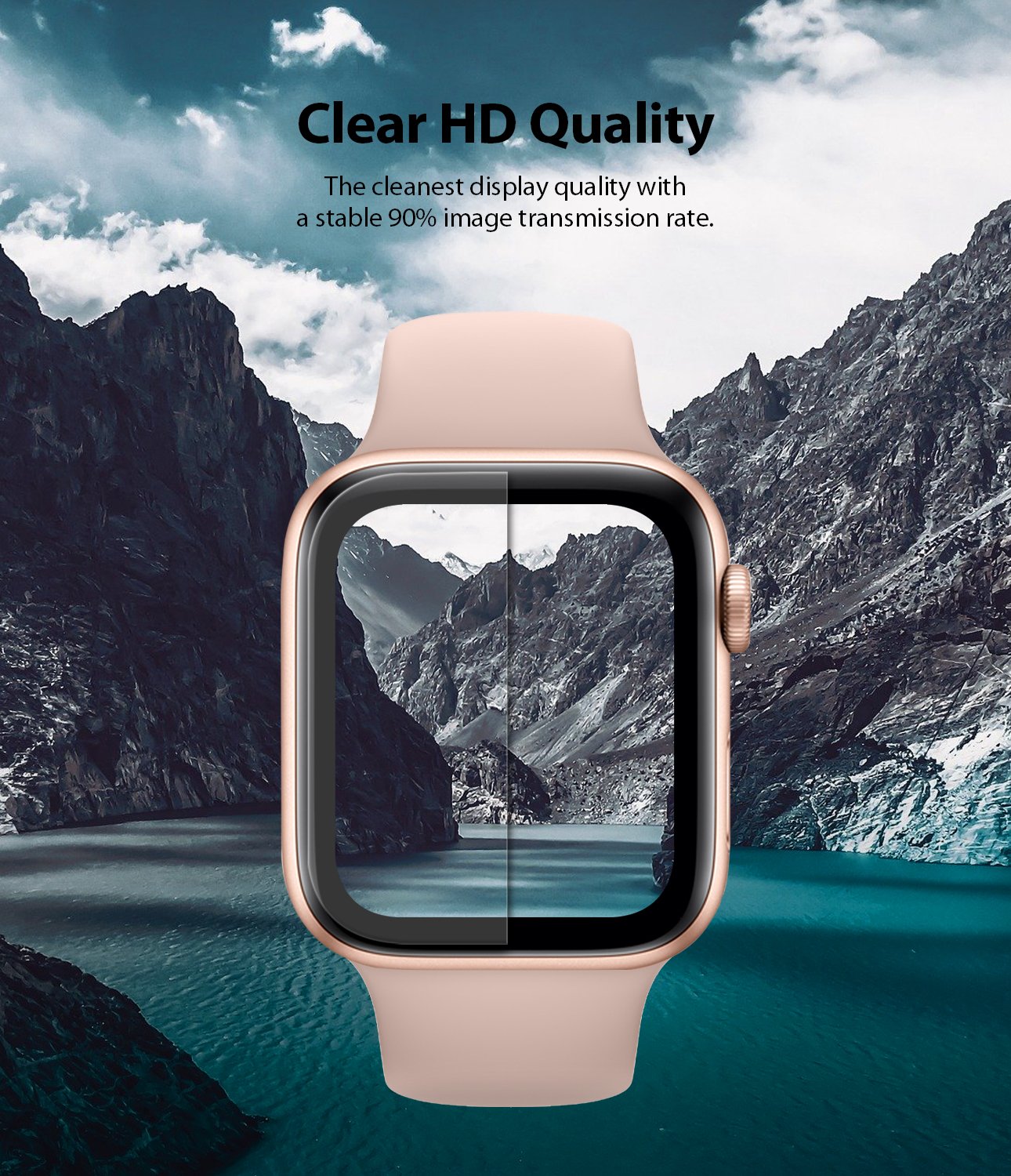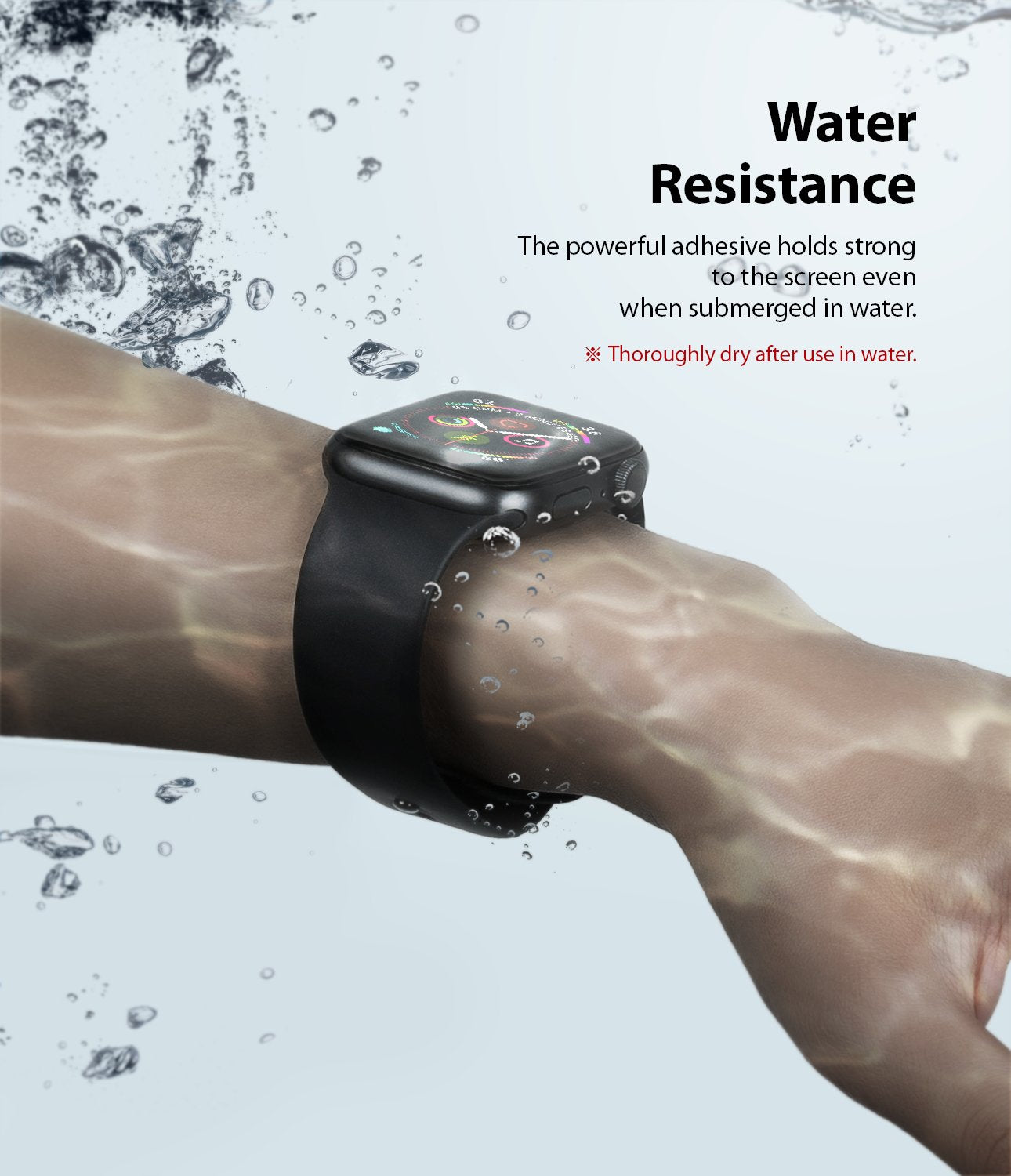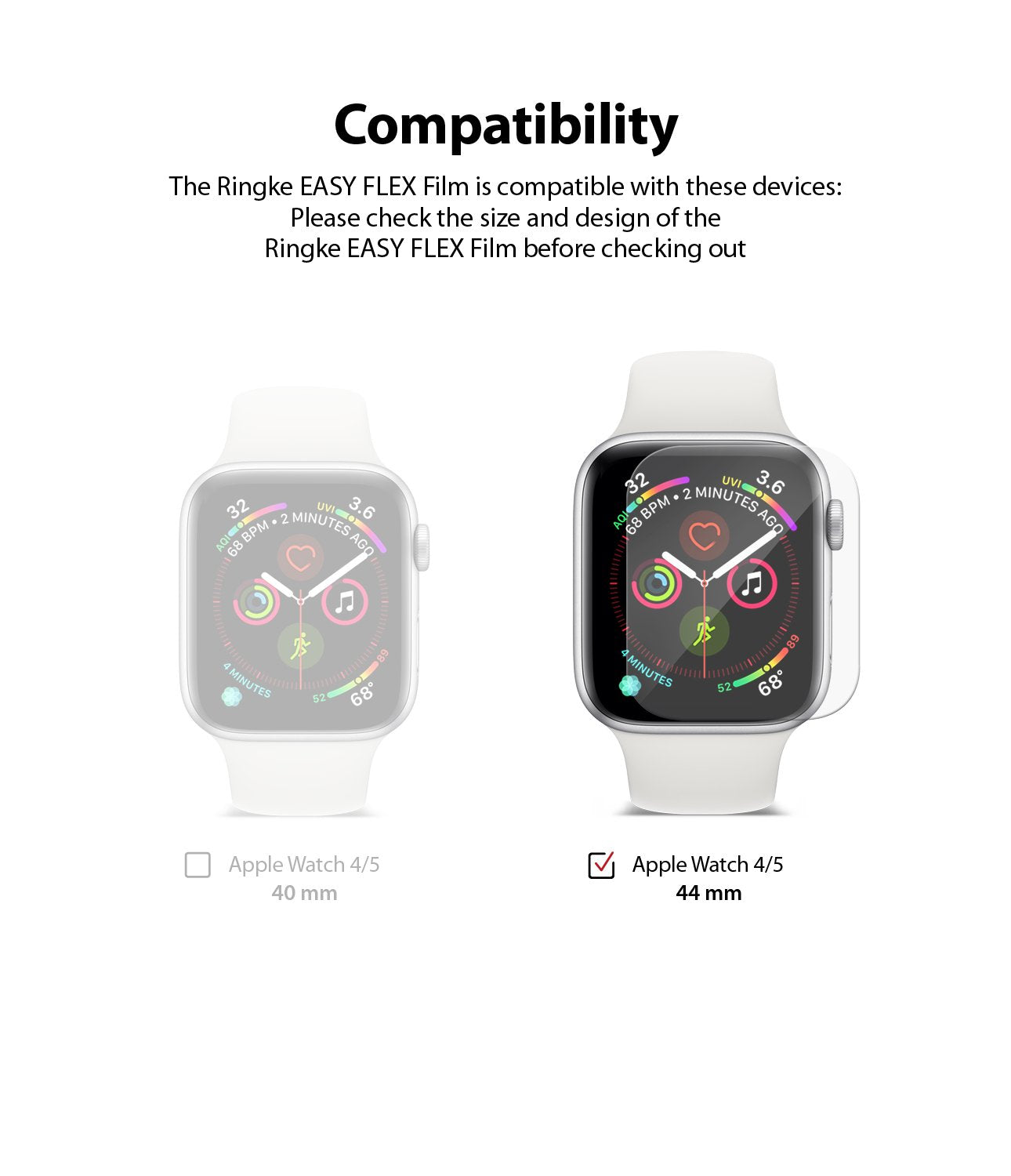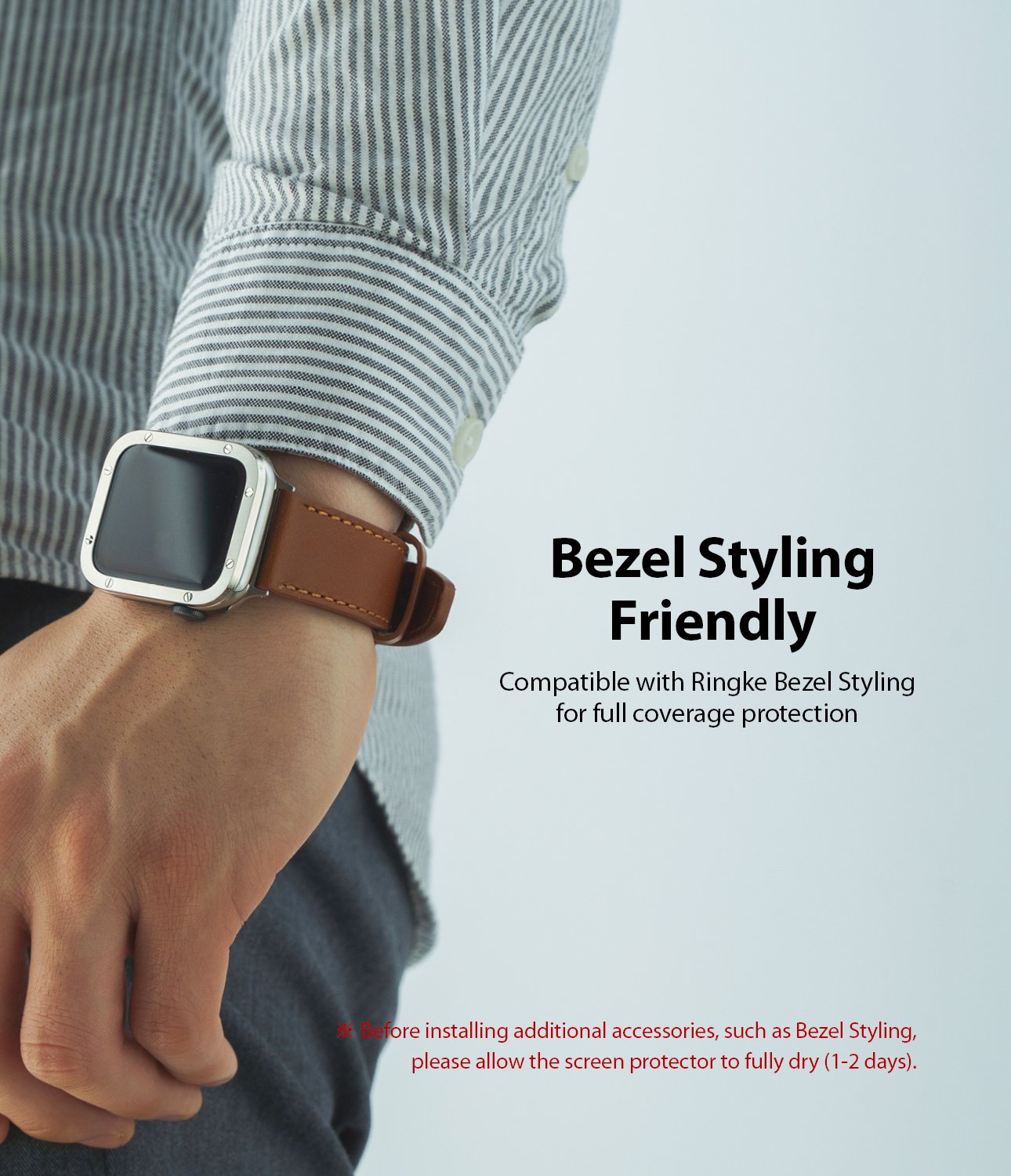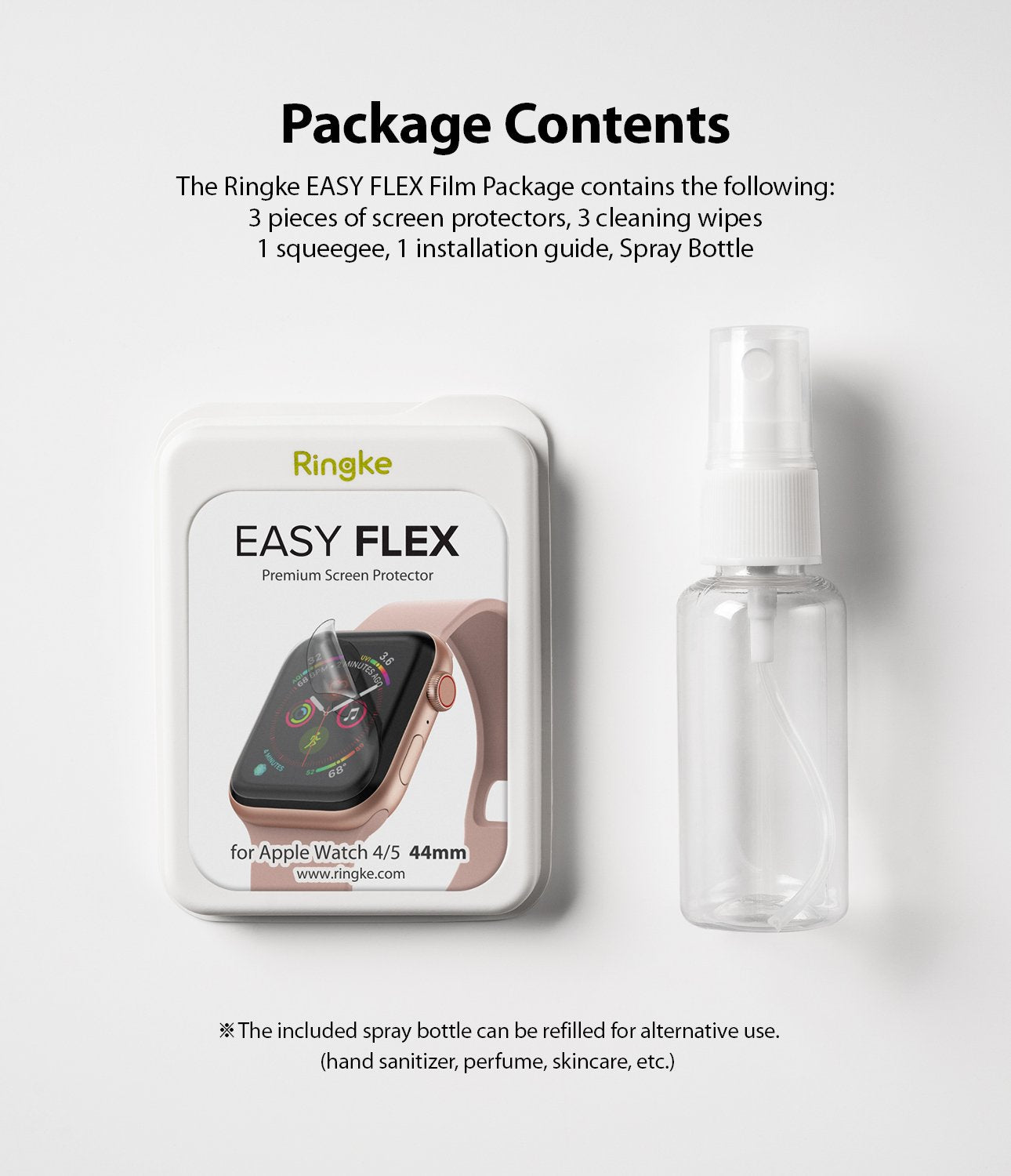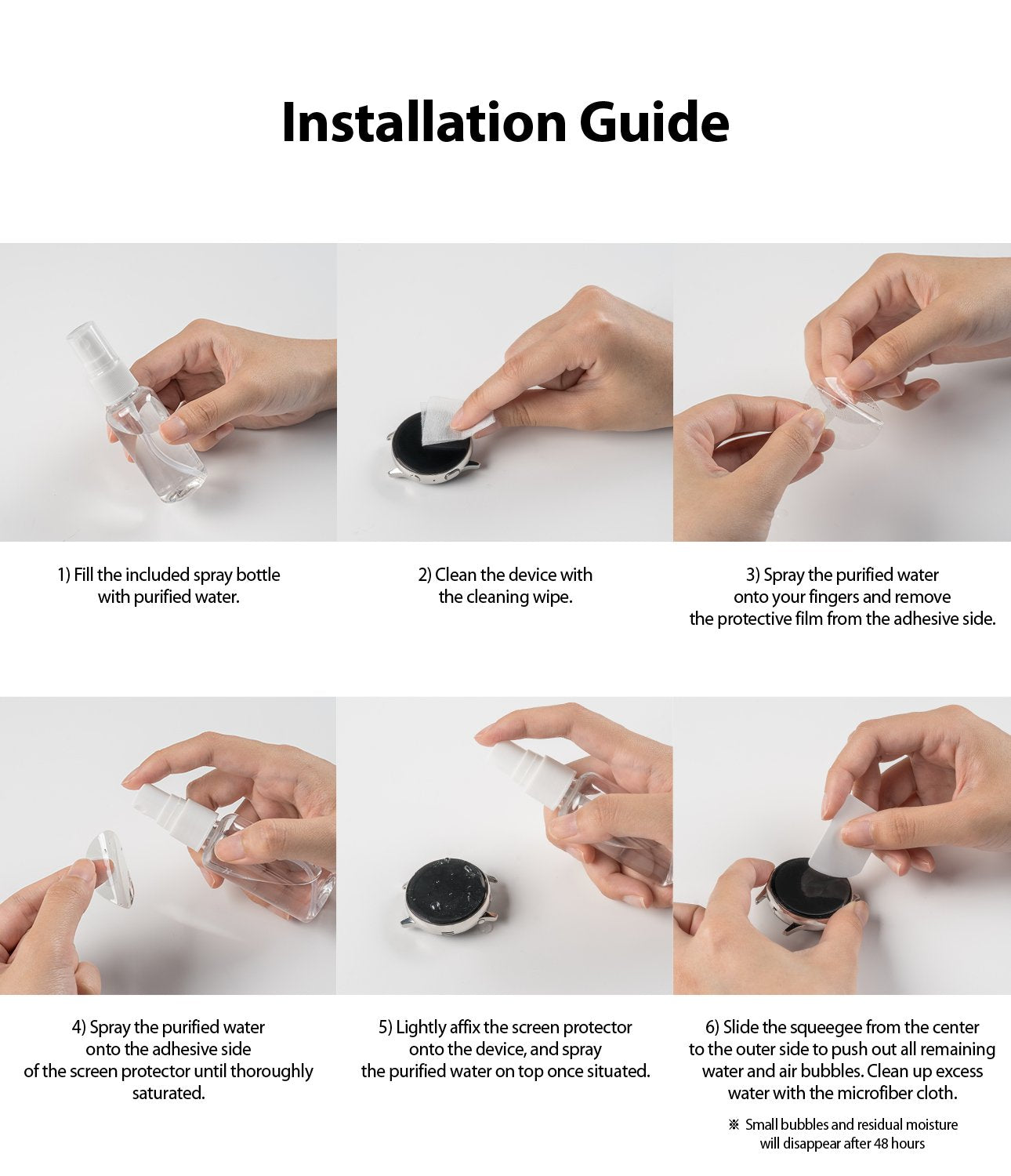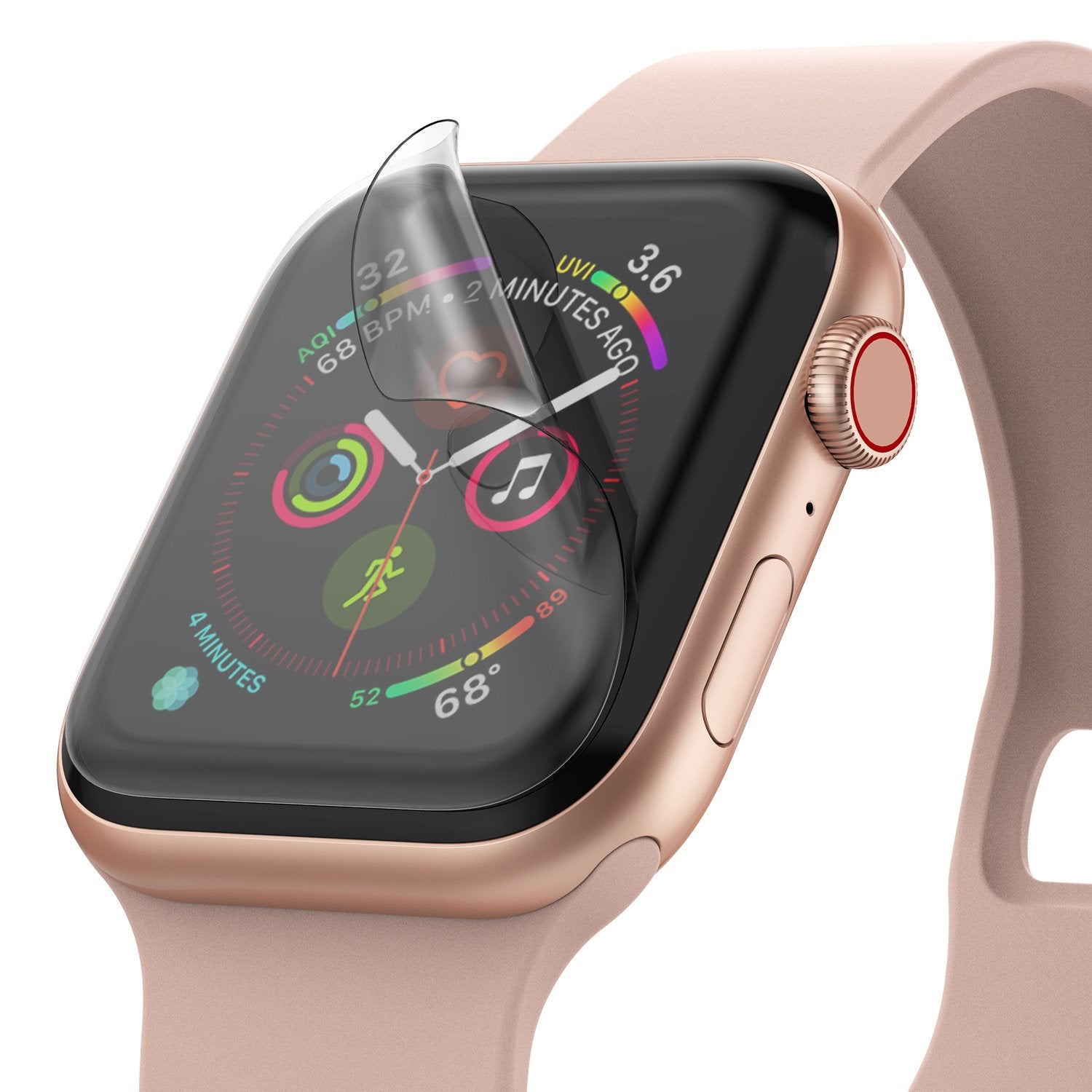 Ringke Easy Flex Apple Watch Series 6 / SE / 5 / 4 (44mm) Screen Protector (3 pcs)
Compatible device

Apple Watch Series 4 | 5 | 6 | SE (44mm)

Case friendly fit
Wet installation method makes it easy to get the perfect, bubble-free fit.
High-flexibility EPU film is slim-fitting and lightweight for non-bulky, scratch protection.
Experience real-time screen reaction and natural sensitivity with a smooth-glide surface.
Comes included with Easy Flex [3 Pack], wet & dry wipes, dust tape, squeegee, spray bottle, and installation guide.