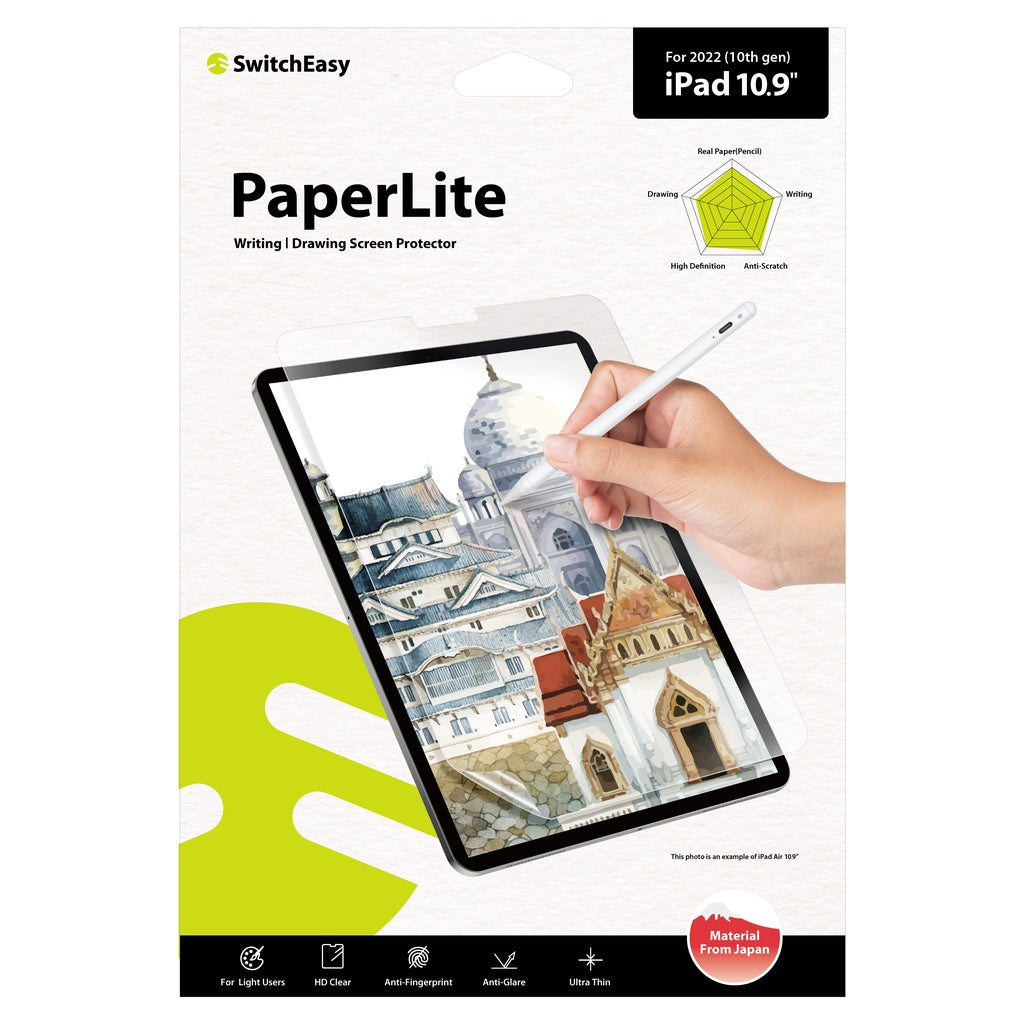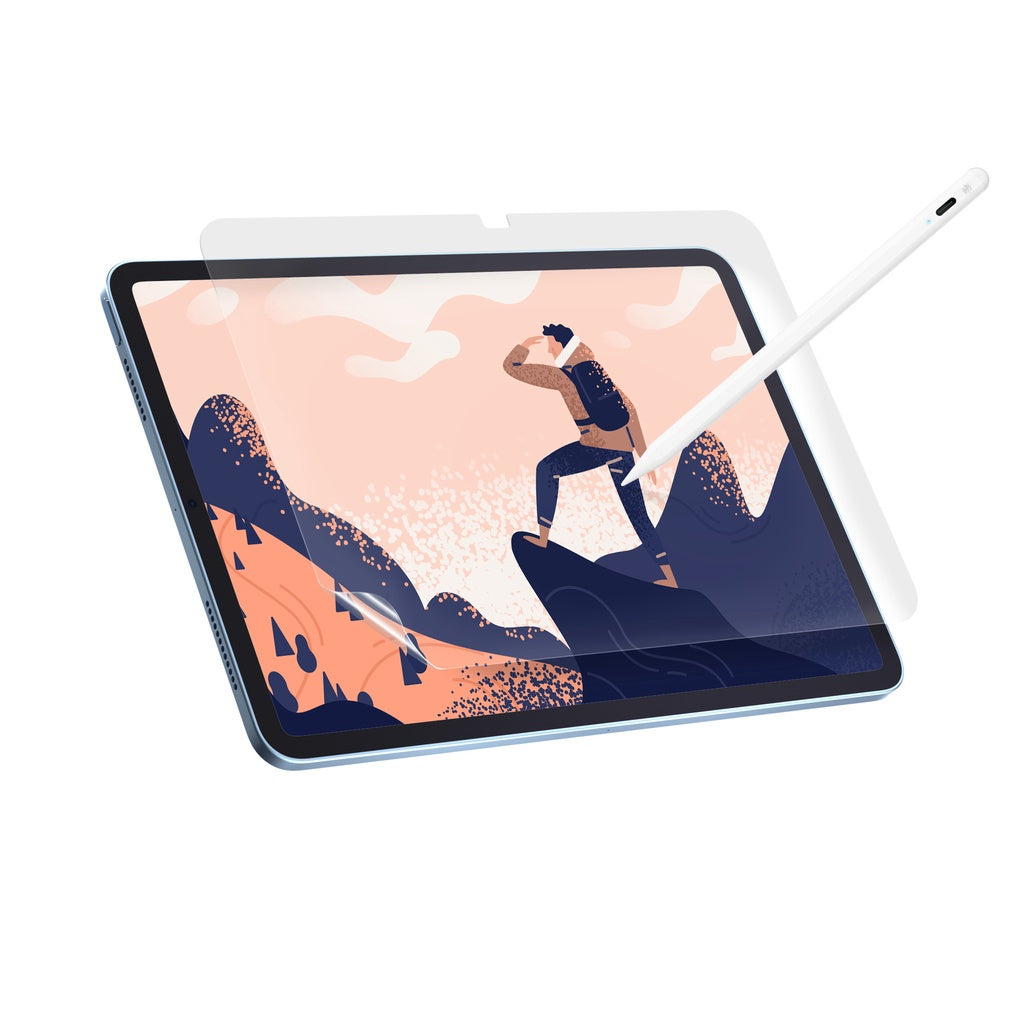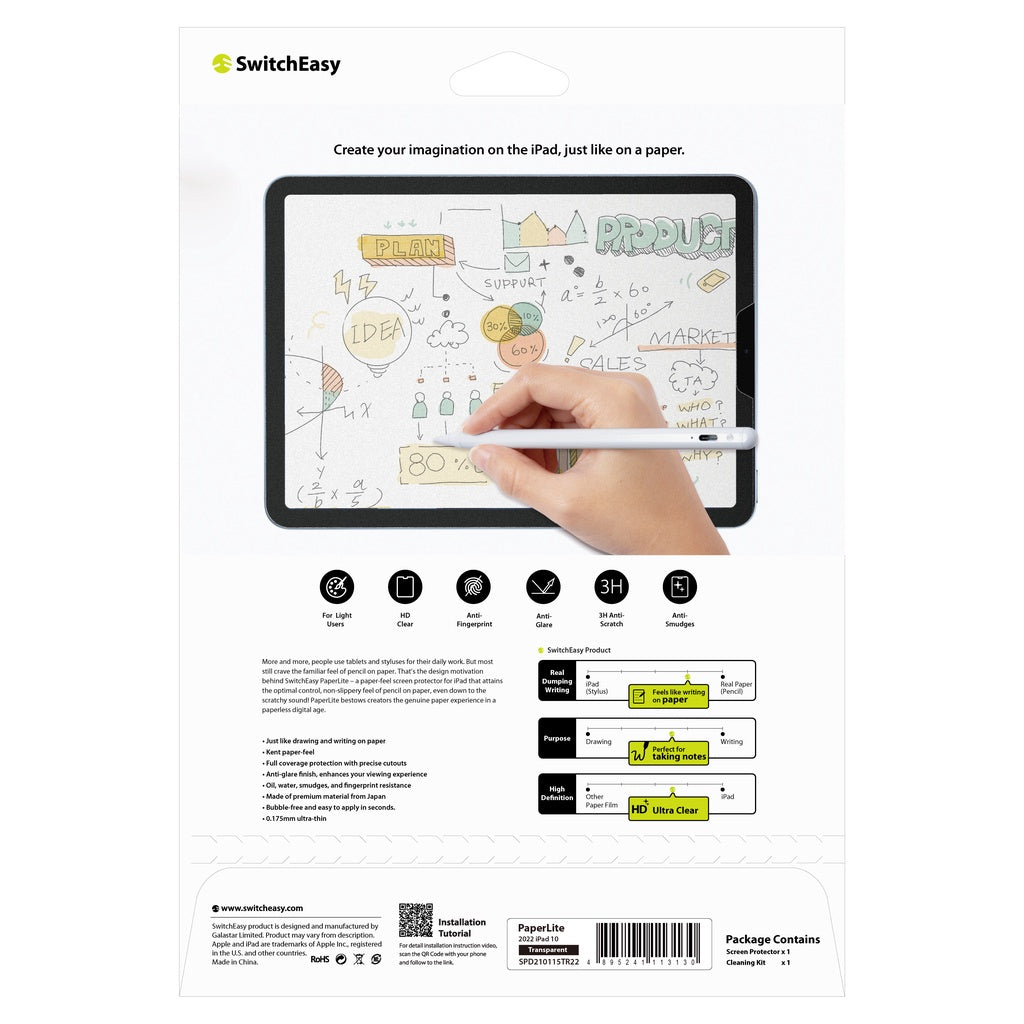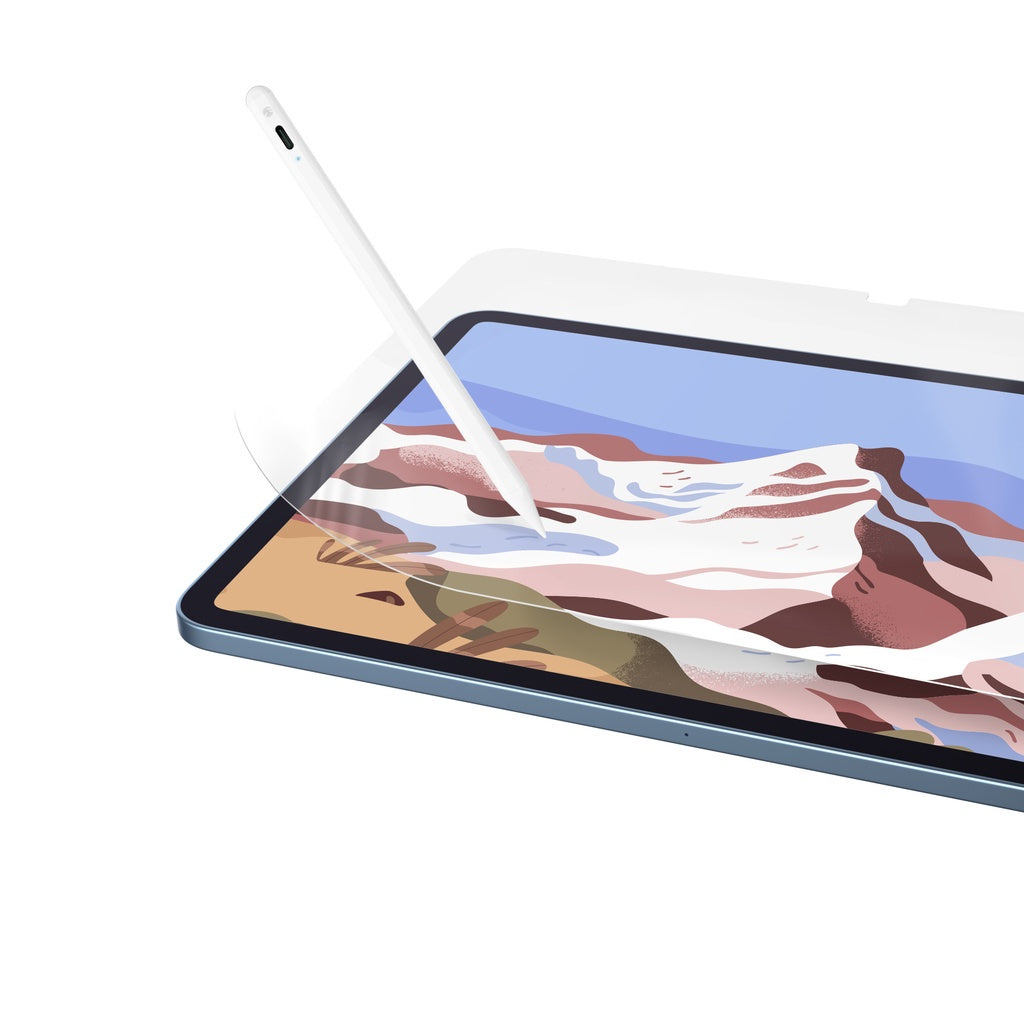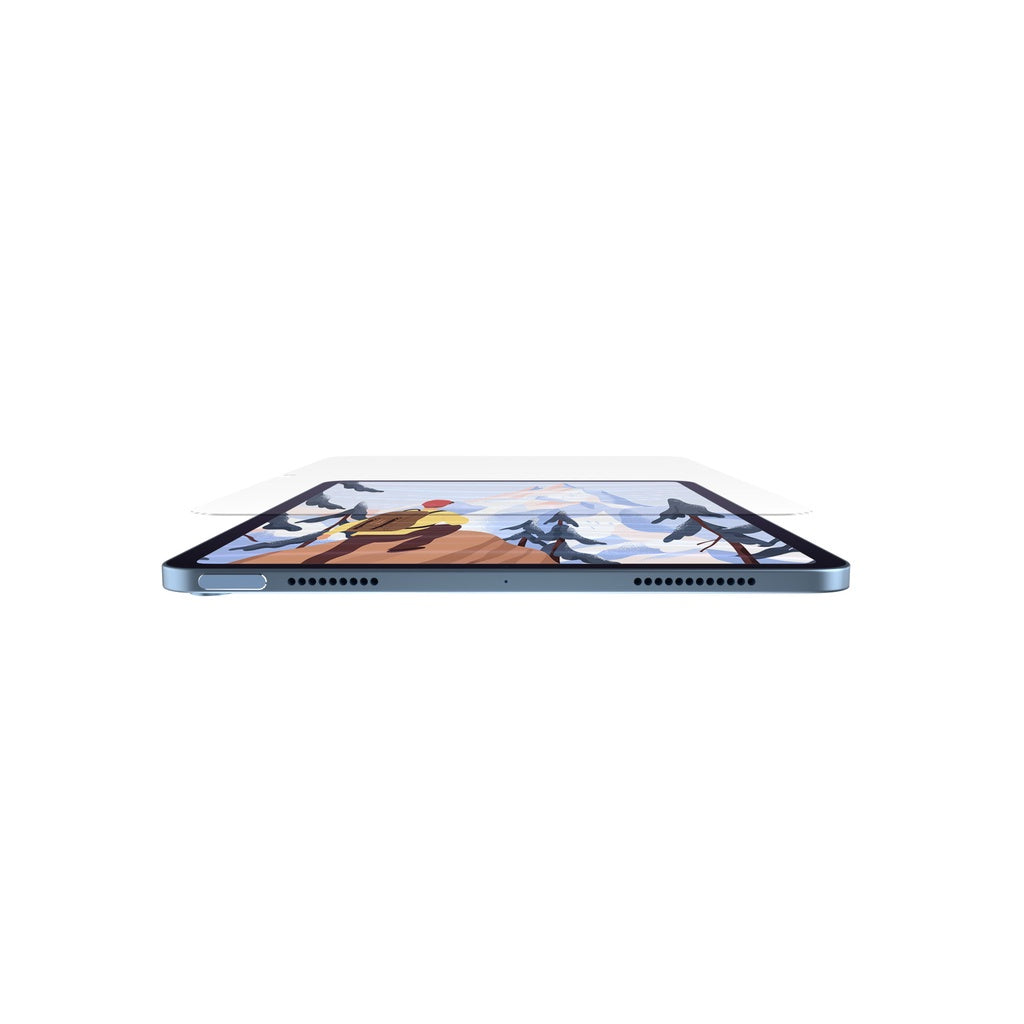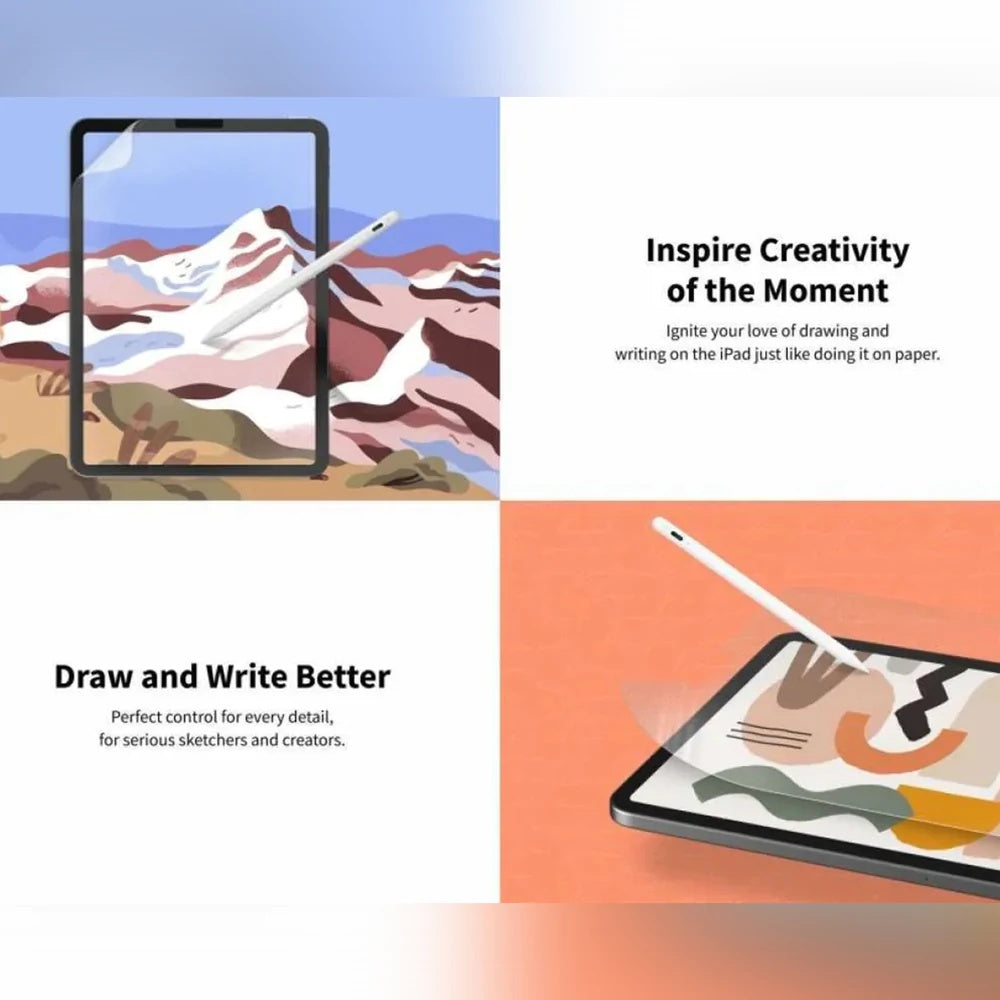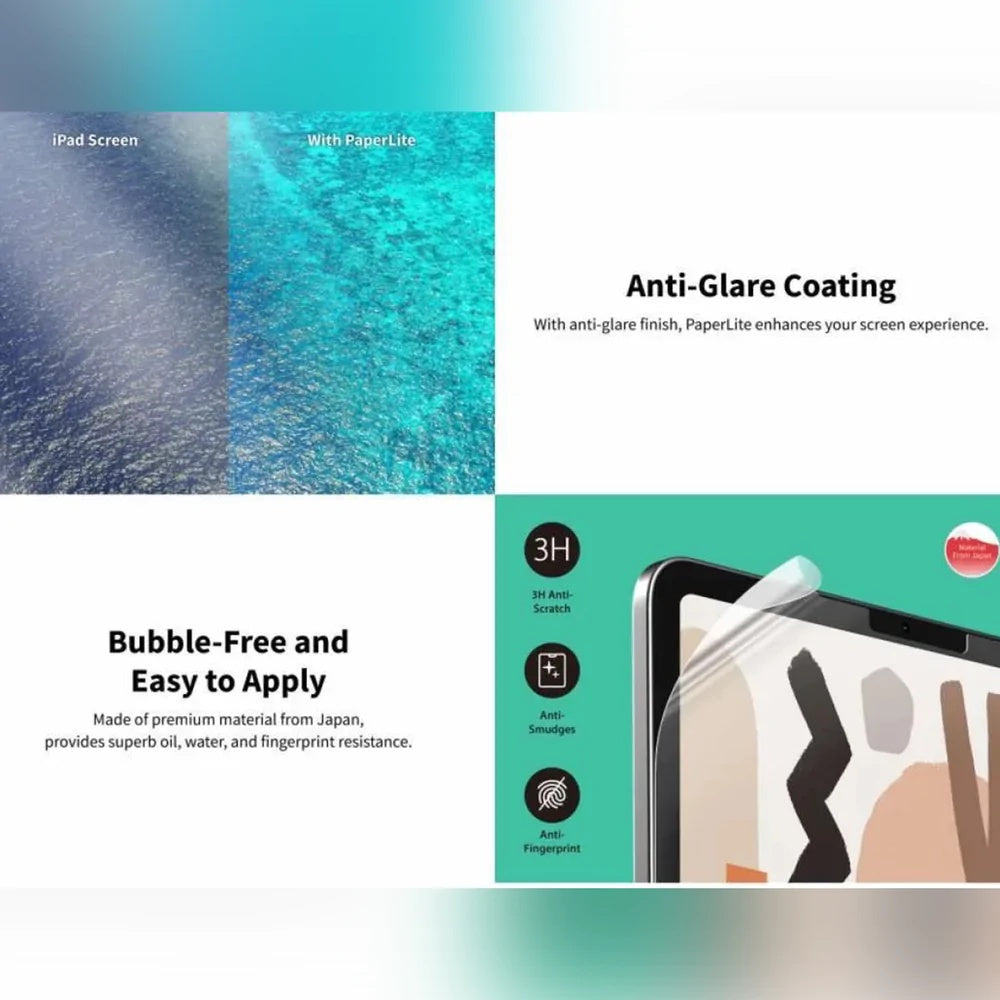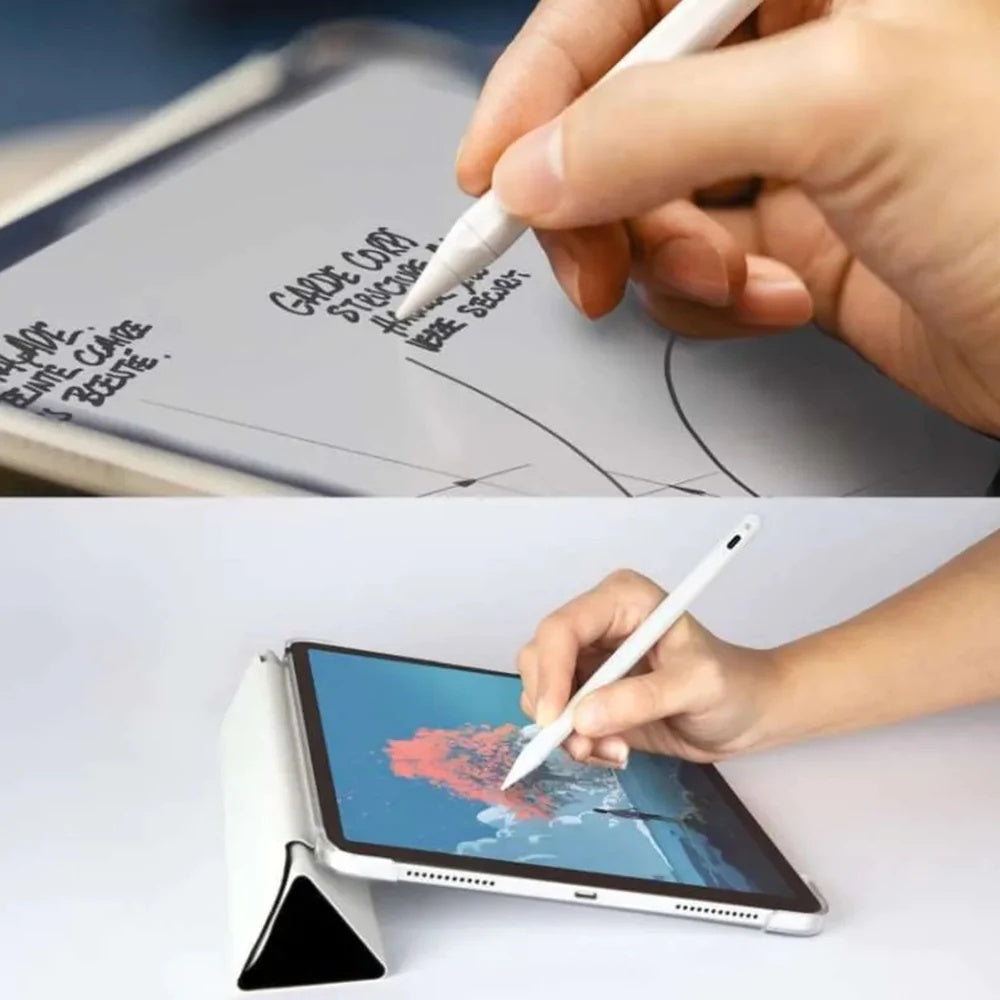 SwitchEasy Paperlite Screen Protector for iPad 10.9 (2022) - Transparent
-Just Like Paper.Enjoy the precision of handwriting on your iPad, just like on paper
-NotePerfect control for every detail, for writing enthusiasts.
-Unlike regular screen protectors, Switch Paper Note Writing Screen Protector closely matches the feel of writing on real paper with a real pencil.
-Protection Anti-glare finish and blue light protection, reduces your risk of eye strain.
-Thinner than a piece of A4 paper.
-Premium material from Japan, provides decent oil, water, and fingerprint resistance.