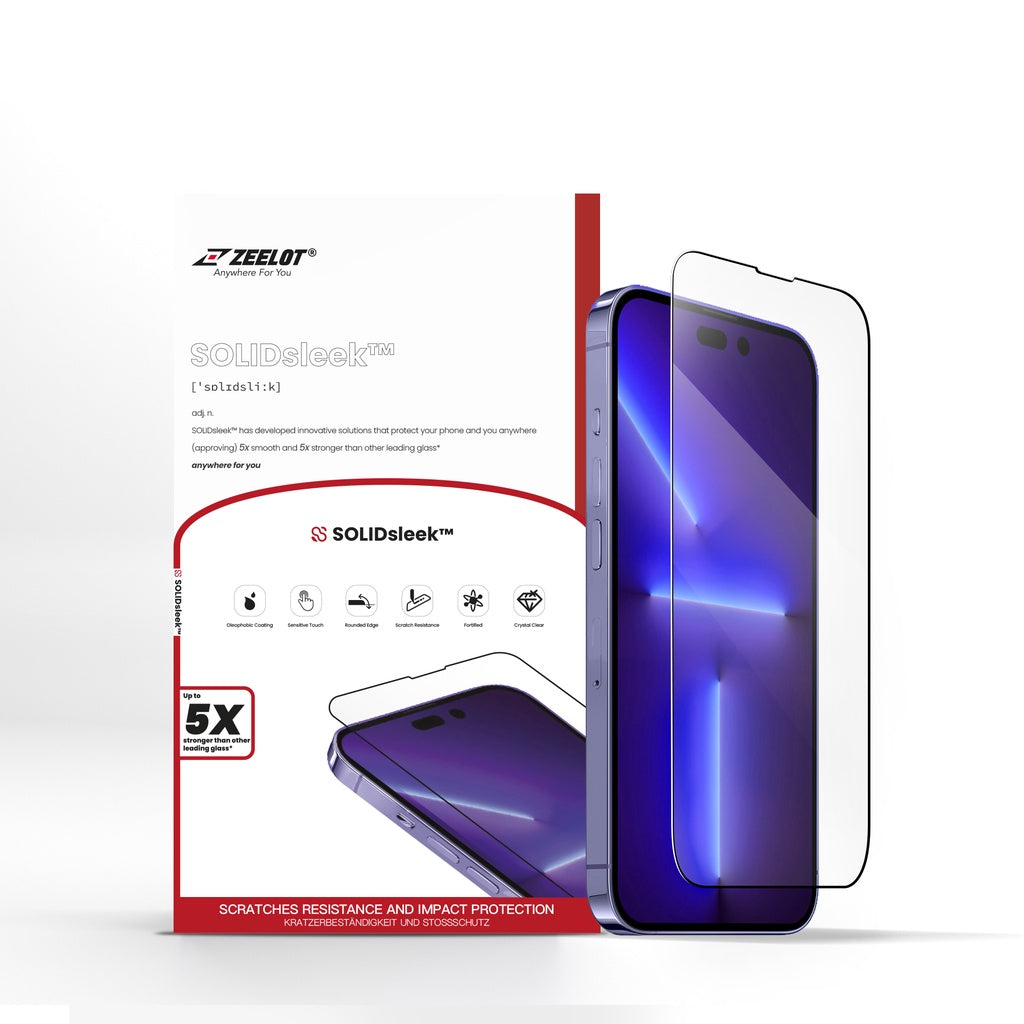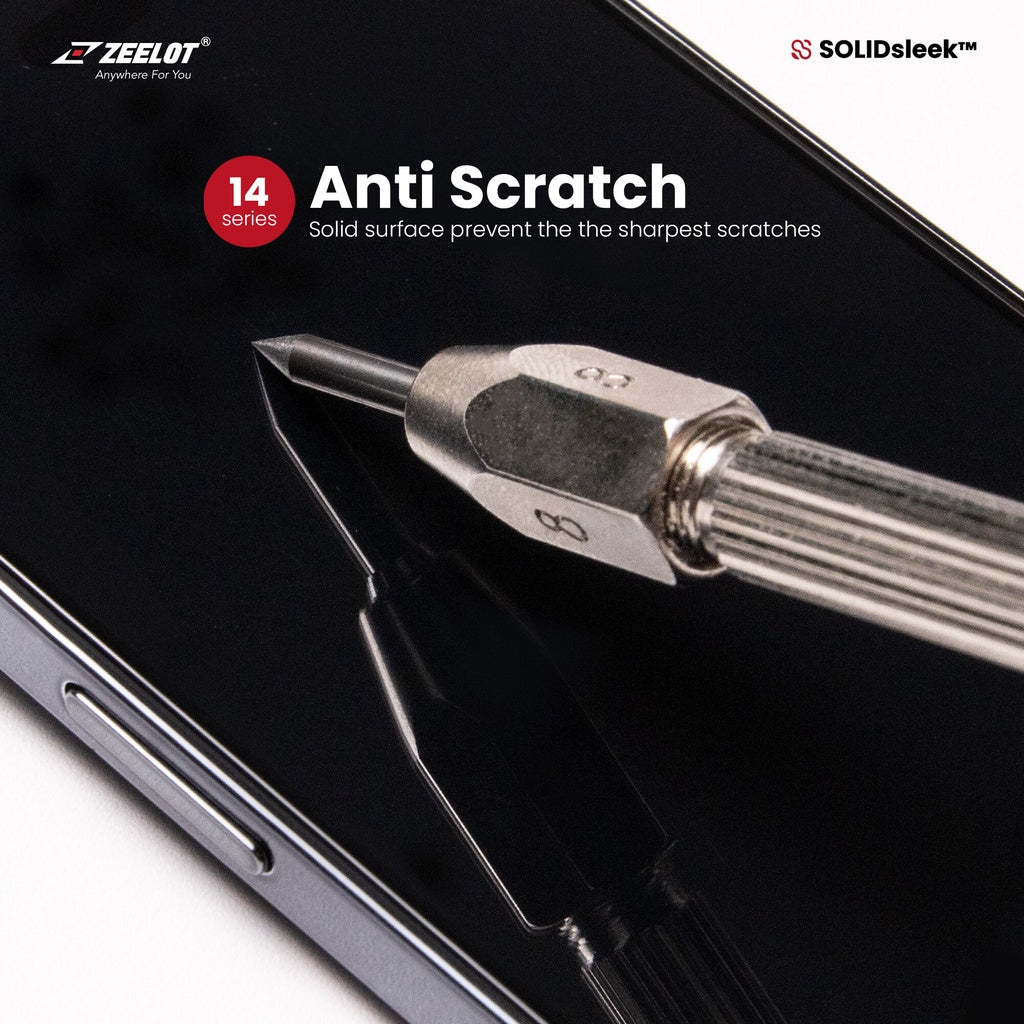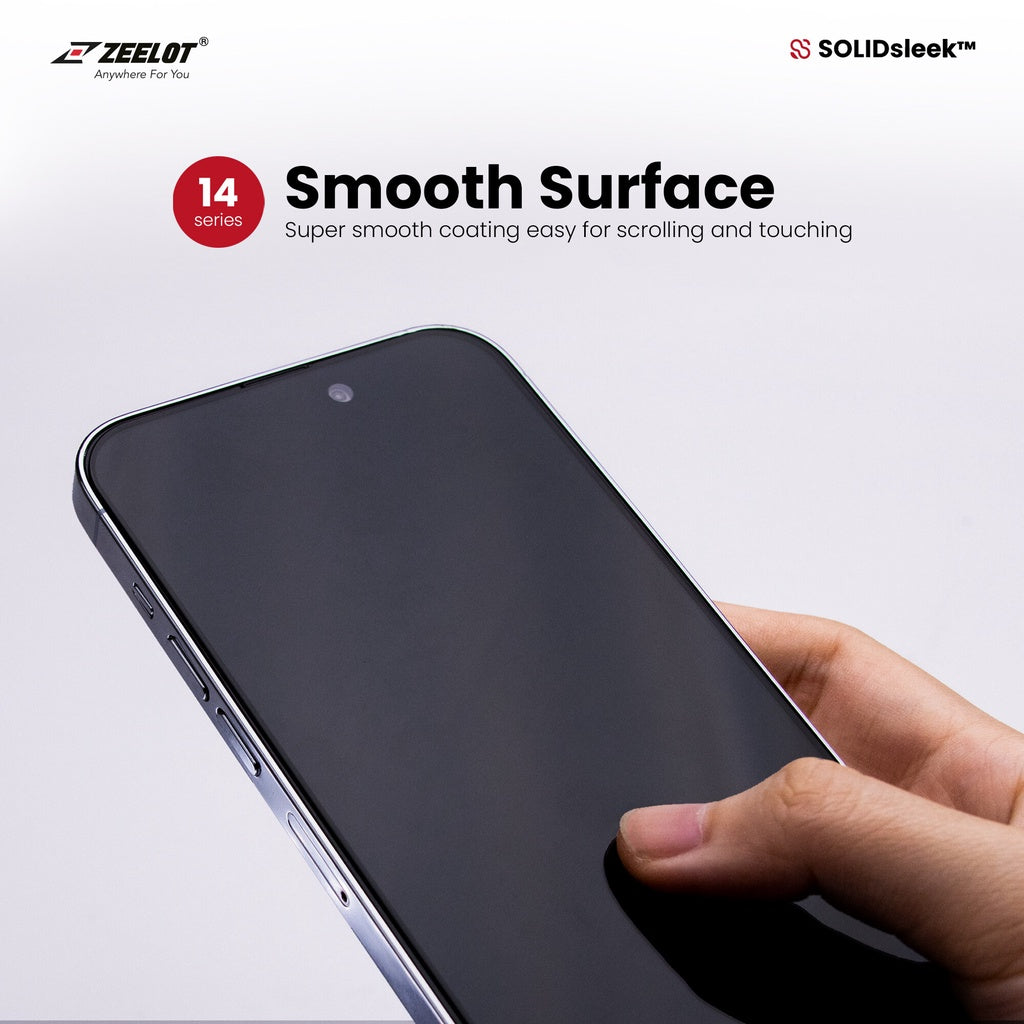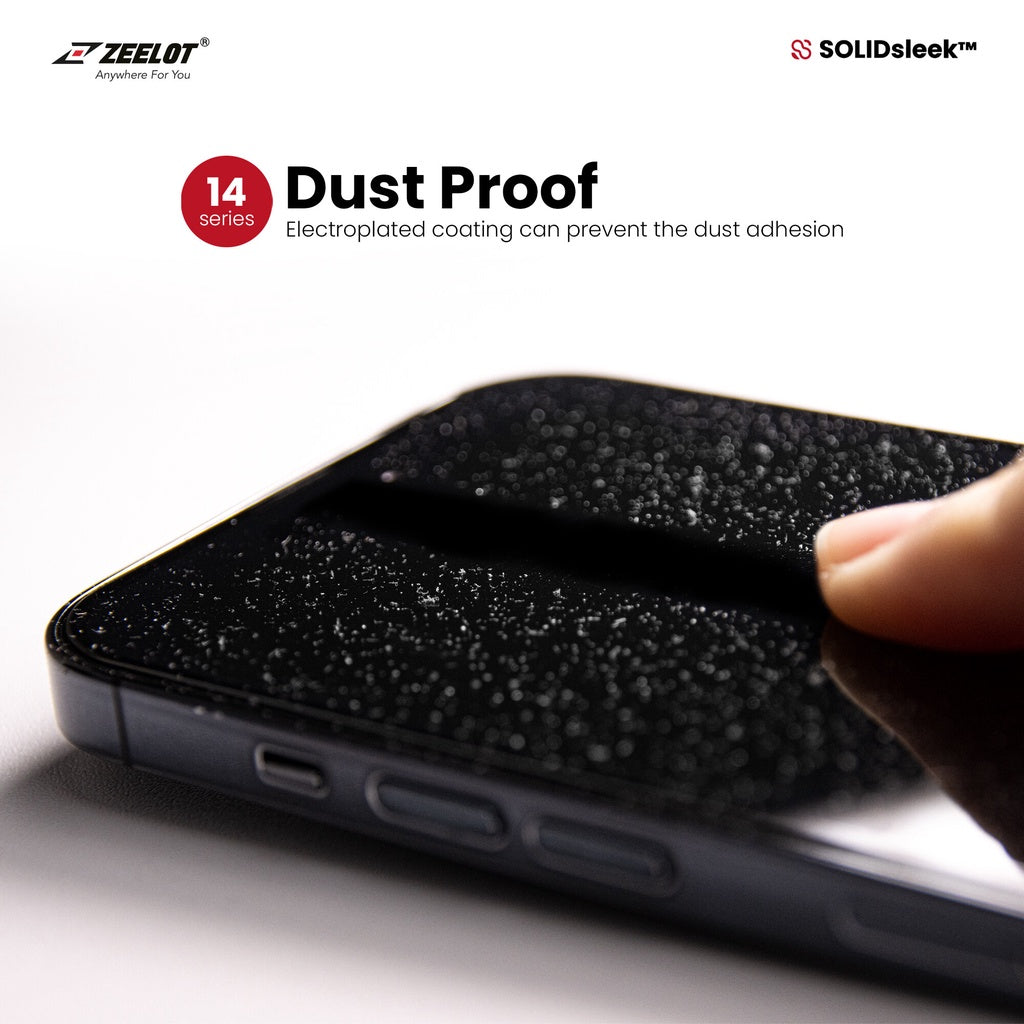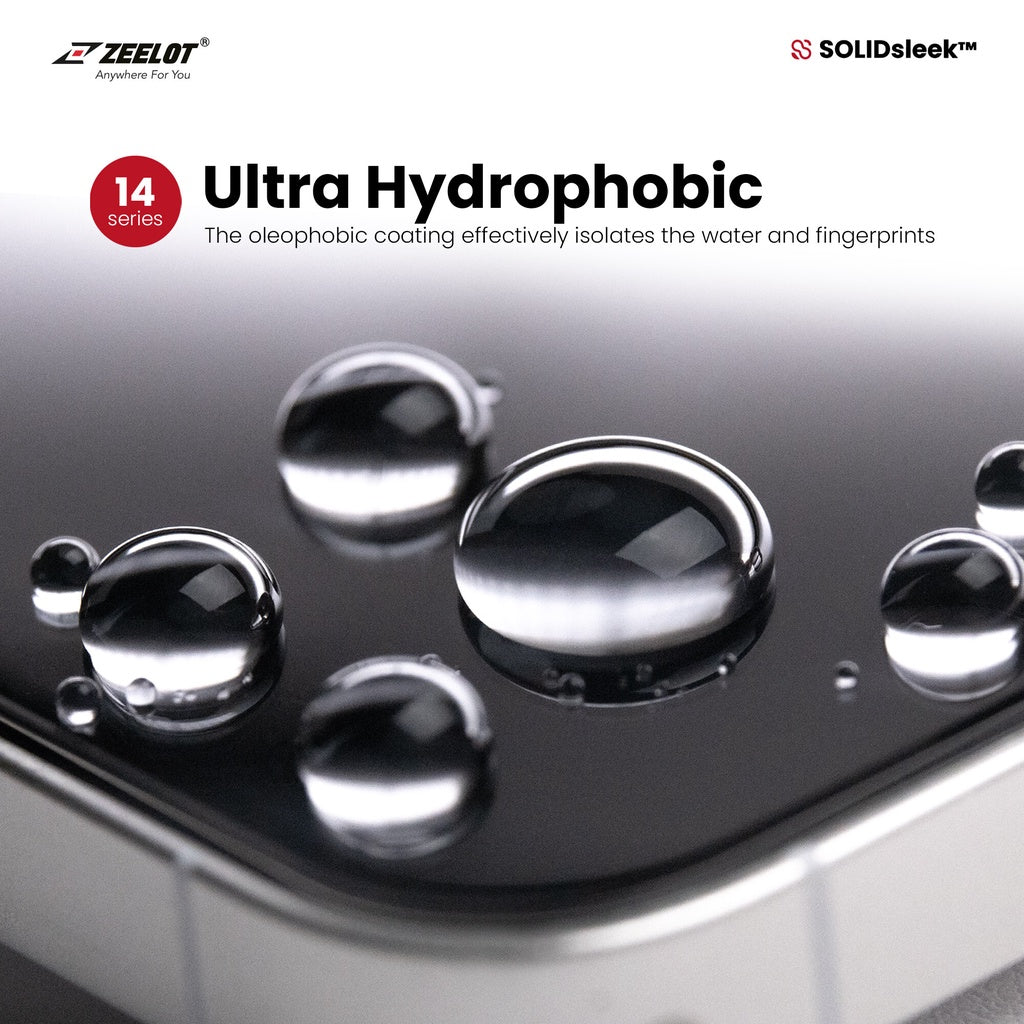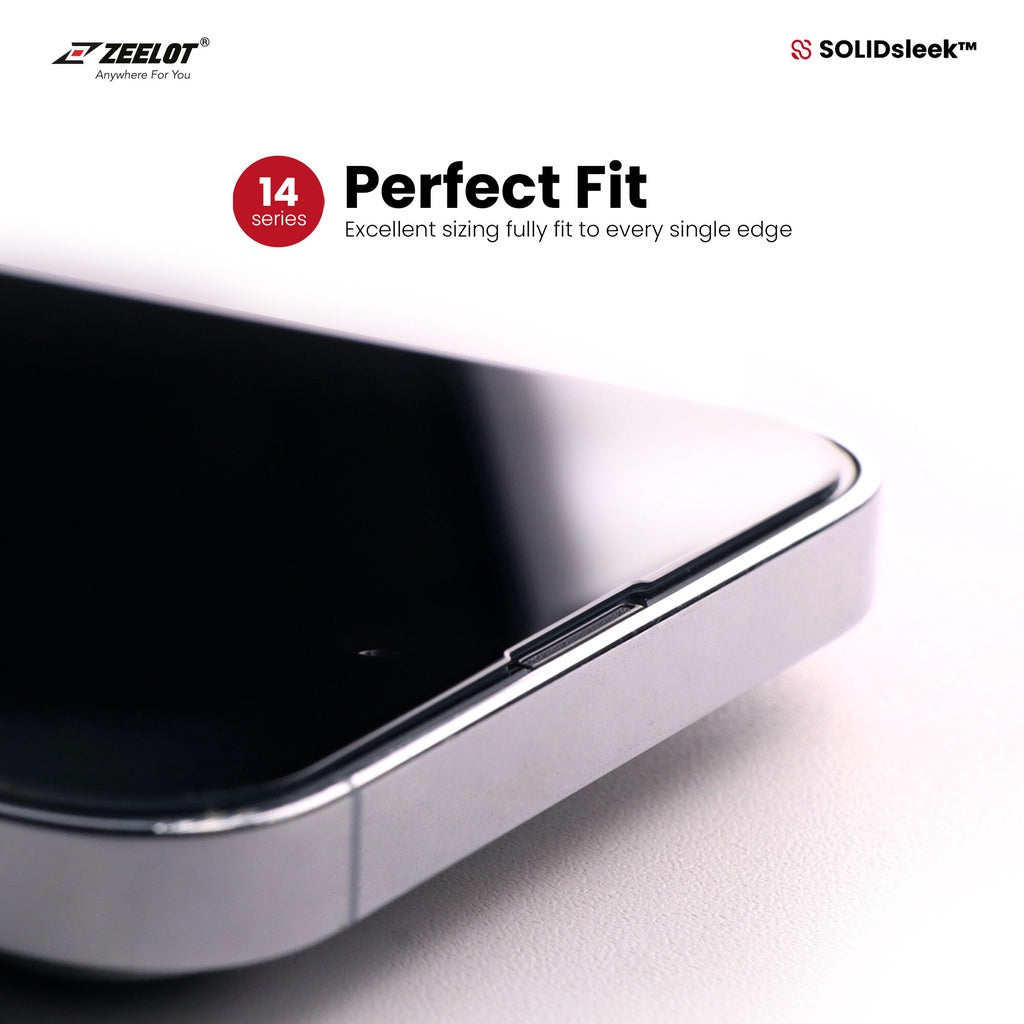 ZEELOT SOLIDsleek Tempered Glass Screen Protector for iPhone 14 / Plus / Pro / Pro Max Series
● SOLIDsleek™ is trademark which registered under Zeelot®. It has developed innovative solutions that protect your phone and you in anywhere
● (approving) 3x smooth and 5x stronger than other leading glasses*
● 9H hardness protection for mobile phone can no longer satisfy the needs of daily use. Solidsleek™ has become a part of our lives, pursuit of which is providing better protection experience for extremity. Affordable and superlative protection will be your decent choice.
● PureGlass is reinforced at the molecular level, making it stronger and nearly impossible to scratch even with a sharp knife.
● SOLIDsleek™ provides full coverage around the screen, which is compatible with almost all cases in the market.
● Easy Application